This Christmas, the team at icelolly.com have been joined by a very special employee, who is here to help out with all your holiday needs! A keen sunseeker who hails from the snowy forests of Canada, Chris Moose has been on a long journey full of ups and downs before landing his dream job as a holiday expert. Get comfy everyone, and we'll begin our telling of the Chris Moose story…
Chris Moose came from humble beginnings, born into a typical moose family in the woodland countryside of northern Canada. His herd was small and most moose born here were happy to stay in the herd forever, but from a young age Chris knew he was different. He was never a small town moose – he dreamed of leaving home and travelling the world.
Time passed, Chris Moose grew up, but his aspirations remained the same. He finished high school, but his unwillingness to commit to a career made it hard for him to find work. He hopped from job to job, working as a pizza delivery moose, a shelf stacker, a burger flipper, still dreaming of the day when he could finally leave home and find his place in the big wide world. Until one night, when everything changed…
It was Christmas Eve, and Chris was walking home from a long, tiring day of burger flipping. Suddenly he looked up, and saw Santa flying overhead, pulled by his 8 majestic reindeer. As he watched, Chris was filled with a sense of purpose. He felt sure that this was his purpose, to travel the world as one of Santa's reindeer!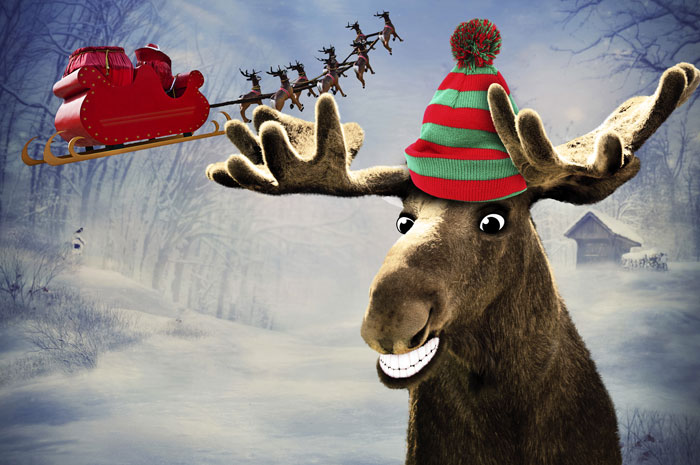 He resolved to get to the North Pole as fast as he could. He found an amazing last-minute deal on icelolly.com, and the next day set off on his journey. Unfortunately, his journey was doomed. When he found Santa, he was crushed to find out that a moose cannot be a reindeer, and was forced to leave the North Pole. He thought all was lost, but while searching for a flight home, he spotted a cheap deal to Ibiza and decided a break in the sun was just what he needed.
After 2 weeks by the beach, Chris couldn't stand the thought of going back to the cold of Canada. He got a job as a club rep, becoming the island's most popular face, and so began the life he had always wanted! Over the years Chris has travelled far and wide, partying on the beach, exploring exotic lands and living the high life in New York. Rumour has it Santa tried more than once during this time to hire him as an honorary reindeer, but Santa was unavailable for comment.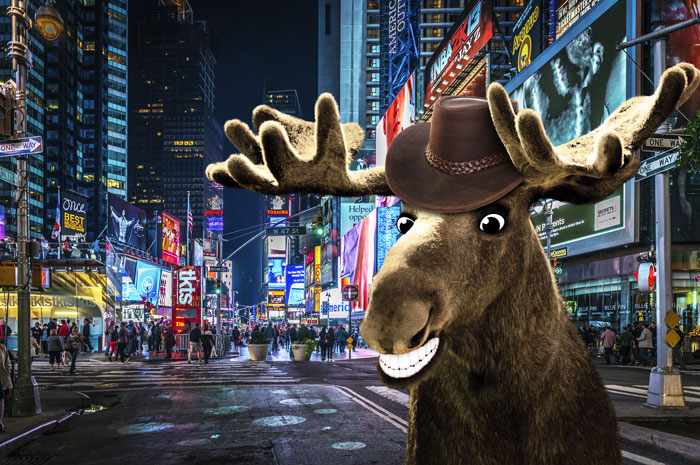 Eventually Chris grew tired of the nomadic life, and looked for a place to settle down. He fondly remembered his first holiday search on icelolly.com, applied for a job as a travel advisor, and was hired almost immediately. Chris is now doing a great job and is the life of the office party. But we have to keep an eye on him – he'll always have itchy feet and could fly off on a new adventure at any moment…
Chris Moose will be sticking around to help spread holiday cheer for the whole of Christmas, so look out for him popping up on our emails. If you're not on our mailing list, you can subscribe to icelolly.com emails to stay up to date on Chris Moose's latest antics!