Wondering how you're going to survive your holiday to Ibiza? Never fear! icelolly is here! We've got some insider tips and tricks, combined with some good old common sense to help you soldier through a week on the white isle.
Super club savvy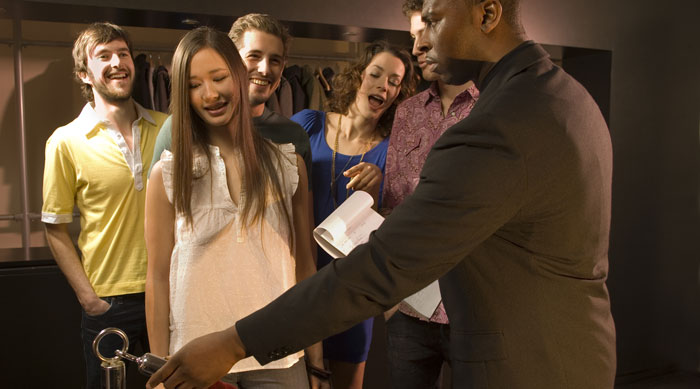 As any Ibiza veteran can tell you, entry into the white isle's legendary super clubs does not come cheap. Tickets for an ordinary Friday or Saturday night party can set you back around €25-€30, and for a specific event they can sky rocket as high as €75!
Buying tickets online before you go is a sure-fire way to guarantee you'll get in, but there is no guarantee it will help save money, as buying tickets on the door to an event which hasn't sold well can work out even cheaper!
Penny pinching clubbers long ago learned that the ultimate way to save your hard-earned cash (so much better spent at the bar!) is by getting on the official guest list. The tricky part is… actually managing it!
Pretending that the DJ invited you personally, or that your Grandma's, sisters dog is friends with the owner will not wash with door staff in Ibiza, in order to be successful in the guest list game, research is key. Before you fly out on your summer holiday, follow the social media accounts of the bars and clubs you're planning to visit, and keep your eyes open for any guest list opportunities!
The fact is, clubs need bodies through their doors to help create the electric atmosphere Ibiza is famous for, so sometimes, (if you're lucky!) club reps and associated venues hand out a limited number of guest list wristbands for the lesser known party nights.
Stretching the pennies
Taking into account food, drink and the cost of club entry, a generic daily budget for Ibiza is €200. This may sound ludicrous, but the white isle is notoriously expensive and is getting increasingly worse year after year. Without trying to sound like your parents, managing your money is super important when abroad, because blowing the lot on your first day is sure to leave you in a jam by day 7!
Fancy sharing a bottle of vodka with your mates? In an Ibiza night club this could set you back as much as €300. No that is not a typo. Compared with the cheap alcohol available in the local supermarkets, the club prices are extortionate! Because of this, many young party revellers start their night with a few drinks on their balconies to help get them into the party spirit. When approached sensibly, this can help save a considerable amount of cash later on!
Getting around in Ibiza can also be a costly affair. Naturally, you want to visit as many of the biggest night spots as you can while you're away but taxi fares quickly mount up! Ibiza's answer to this is the 'Disco Bus' – a late night service running in high season between the islands main resorts and super clubs. With fares as low as €3, you'd be crazy to pass it up!
Even little things like renting a sun lounger for the day on the beach can cost as much as €15, here's a tip… skip the lounger and take a towel! Yes, sand is annoying, but not being able to afford to go out with your mates is even more so.
Playing it safe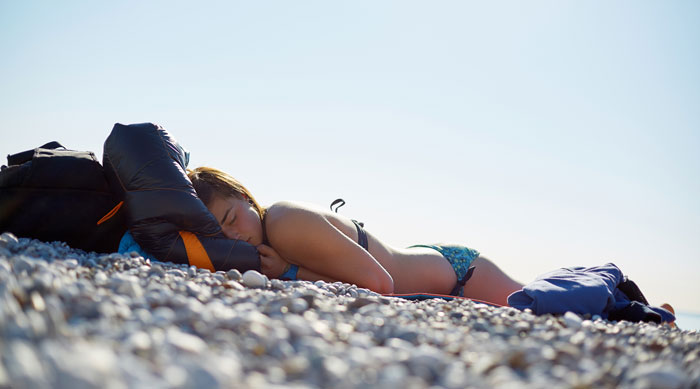 So this next bit might seem like common sense, but the sun can do strange things to the brain! We're well aware that the good holiday vibes start as soon as you book your holiday, however, staying safe should always take priority over saving money. "Forgetting" to book a hotel and planning to sleep on the beach is NEVER advisable. Do not compromise your safety for the sake of saving a few quid.
Jumping off your balcony into the pool might seem like a great idea after a few too many cocktails, but a trip to hospital with a few broken bones will sharp bring you back to Earth! The bars in Ibiza free-pour their spirit measures, meaning that that single vodka you just bought, is probably more like a treble. Know your limits and don't cave into peer pressure, there is nothing less attractive than throwing up into a palm tree.
The White Isle has an incredibly low crime rate (probably thanks to the no-nonsense Guardia Civil!) but be aware that however safe you feel, there will always be an opportunist somewhere ready to take advantage of an unlocked door or a drunken tourist. Keep your valuables in a safety deposit box, only carry what spending money you need, and beware the looky looky men.
Ibiza operates a zero-tolerance policy towards drink-driving and the penalties for doing so are incredibly hefty. Getting around the islands night spots is easily done by public transport, specially allocated coaches (like the Disco Bus), or by taxi. When using taxis however, always ask to see the drivers ID and book in advance through your hotel concierge using a reputable company.
Need a reason to visit Ibiza this Summer? Check out our guide to the season's Opening Parties!
By Leanne Tonks - Marketing Intern and Beach Bum at icelolly.com