Sometimes a box of chocolates or a fancy bouquet of flowers isn't enough to show your mum just how much you care. However, you don't have to spend a small fortune for a Mother's Day gift that's a little more fitting. For the price of some nice choccies and a fancy purchase from the local florist, you can whisk your mum off for a day trip to somewhere a little different.
Denmark
For less than £30pp you can fly to Billund in Denmark on the 10th March for an early Mother's Day treat. Billund is famous as the birthplace of the LEGO brick and as the home of the original Legoland, however that doesn't mean it's all about the kids, as there's plenty for grown ups to see and do too. There are many walking tours around the cute villages and some great sculpture parks to wander around.
If you'd rather a big city feel then you can hop on a plane to Copenhagen for under £60pp, where you'll be overwhelmed by things to see and do. If you can't narrow down which things to see, then you could just book in for a weekend stay.
Dublin, Ireland
If your mum loves to shop then Dublin is the perfect city to jet off too, as it's a place known for retail therapy. Packed with all kinds of shops from designer boutiques, high street brands and quirky independents, Dublin is a great destination to spend a day with your mum indulging in some much deserved shopping. Just be sure to wear some comfortable shoes as your feet will thank you for it after a long day of hitting the shops.
Lyon, France
France isn't all about Paris and there are many beautiful cities to discover across the Channel? For less than £70pp you can spend a day in Lyon checking out the local cafes between trips to museums, the Basilique Notre Dame de Fourviere and art galleries. Lyon is the perfect destination to spend lots of quality time with your mum just walking the narrow streets and checking out the bakeries.
Where would you love to whisk your mum off to this Mother's Day?
Related Articles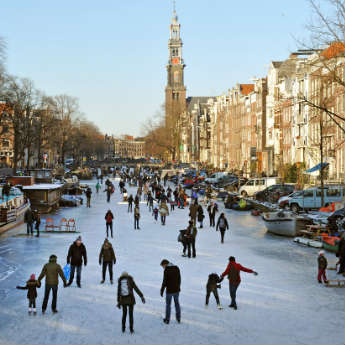 Published on 21st November 2017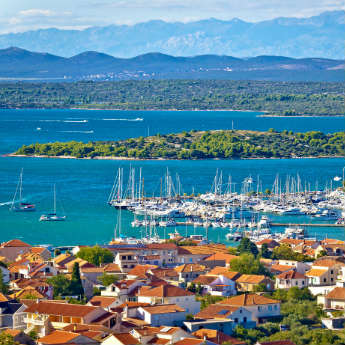 Published on 5th January 2018
Published on 7th November 2017