"Woooooooohhh." Did you hear that? No, it wasn't our sarcastic response to hearing someone in the office telling us how they saved 10% on a lunchtime meal deal thanks to their new loyalty card, it was in fact our best ghost impression. Not because we're auditioning for a new horror film, but because Halloween is just around the corner! That's right, the spooking season is almost upon us and Halloweenies everywhere are looking for ways to get their fix of scariness for another year so we've put together this list of spooky European tours that are sure to give you a fright.........BOO! See, you're scared already.
Catacombs of Paris
Way back in 1785, the French capital had a big problem on its hands but, thankfully for the purposes of this article some 231 years later, a chilling solution. Overflowing cemeteries resulted in the relocation of human bones underground to numerous disused quarries and the creation of the Catacombs. Basically, corridors made of bones. Did you know its walls contain the most calcium of any public attraction? Well to be honest, we made that bit up, but it can't be far off because, you know, bones. Containing the remains of more than six million Parisians, it's certainly not for the faint hearted and sometimes referred to as 'The World's Largest Grave.' Be afraid, be very afraid.
Prague Witch Tour
Discover the frightening tales hidden in Prague's narrow alleyways with a witch tour that is bound to send shivers down the spine. After being shown around historical places of execution, you'll unravel the secrets of the astronomical clock – the oldest of its kind still in operation and complete with an unnerving story. There's also the opportunity to participate in a witchcraft ritual but don't worry, capital punishment for such practice was outlawed years ago. Or was it? Woooooooohhh. That was our ghost impression again. The tour ends in a traditional Czech pub where you can choose your own stone talisman to ward off evil spirits and relax with a stiff drink.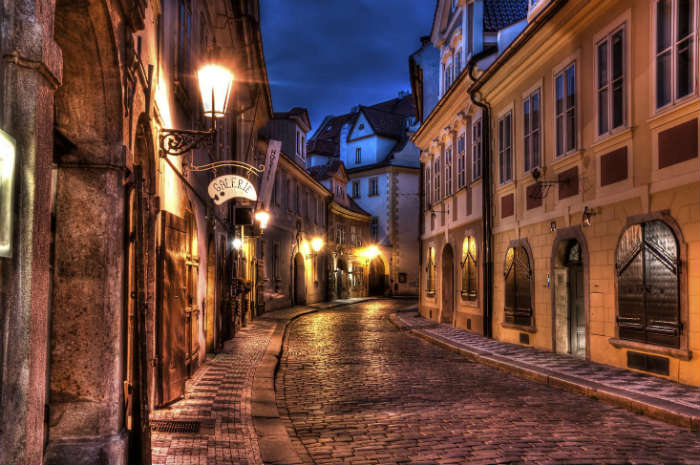 Venice Ghost Walking Tour
By day, it's a beautiful Italian city break but by night, once the singing gondoliers have serenaded their last batch of young lovebirds, a darker Venetian story is foretold. On an unusual walk around the Castello and Cannaregio districts, you'll hear about the ghosts (woooooooohhh) and apparitions that continue to haunt the people of Venice. There are intriguing ancient legends about Doges and notable citizens and the scary accounts of recent times will keep you more than just a little on your guard. From seemingly unexplained footprints on stones and headless bodies to the mysterious ghost (wooooo…okay, we'll stop now) of a murdered woman dressed all in white, you're pretty much guaranteed frights aplenty.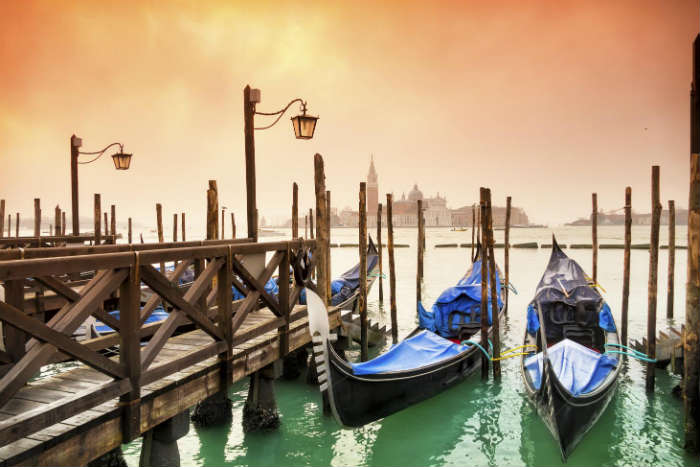 Jack The Ripper and Sherlock Holmes Tour of Haunted London
We know what you've been thinking; 'these tours sound great but how am I going to fit in all my trick or treating?' Well, you can cut down the amount of time you spend away from home with a UK scaring session instead! Take a trip through London's darkest alleys with a haunted bus and walking tour, experiencing the grisly histories of execution, rebellion and murder that shadow England's ancient capital. You'll discover the stories and sites of Jack the Ripper, Sweeney Todd and the Cock Lane Ghost before finishing up inside the Sherlock Holmes pub to enjoy a drink and supper. Or some trick or treating. Each to their own and all that.

Bran Castle and Rosnov Fortress Tour
As if the above hadn't got your eerie juices flowing enough already, our final featured tour will have you screaming your way through 31st October. Hear all about the legends of Transylvania with a visit to Bran Castle and Rosnov Fortress. Things begin with a stop at Rosnov to explore its imposing 13th century fortress before moving along to Bran Castle, also known as 'Dracula's Castle' – a hilltop estate that conjures up visions of howling wolves and bats fluttering in the moonlight. Spooky, huh? There, you'll learn about the Romanian castle's ties to Bram Stoker's undead antihero and wander the Gothic chambers before taking the next two weeks off work to recover from post-Halloween trauma. Probably.
Are you visiting anywhere spooky this Halloween? Let us know in the comments below!