It's nearly here. Yes, the spooking season is almost upon us and there'll be scarefests aplenty at icelolly.com HQ. Sometimes when we least expect it. We may just be in the middle of something and then 'BOOOOO!' along comes another frightening greeting from a hilarious work colleague that loves a classic Halloween gag.
This chilling part of the year always leaves us pondering a trip to the creepy quarters of a haunted hotel because, you know, that's never a bad thing. It happens in movies all the time and things seem to work out just fine. Right?
Read on to discover 10 of the most haunted residences around the worl….BOOOOO!!
Ah, classic Halloween gag again.
Stanley Hotel, Colorado, USA
The sound of giggling children running down hallways – it doesn't seem scary when written but in reality, it's pretty creepy. That's what is to be expected on the fourth floor of this hotel as well as the noise of Mrs Stanley, wife of its former owner F O Stanley, playing her piano in the music room.
Widely considered to be one of America's most haunted hotels, it is thought to have inspired Steven King when writing "The Shining."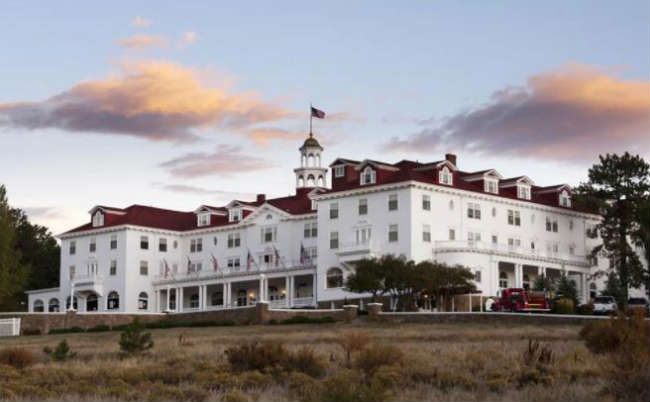 Photo: The Telegraph
Hotel Burchianti, Florence, Italy
Seriously, what is it with the sound of gleeful children in hallways? Florence's Hotel Burchianti is said to be full of just that, as well as sights of knitting old ladies and the feeling of icy breath running down guests' faces. Eerie stuff.
Photo: The Telegraph
The Russell Hotel, Sydney, Australia
Thought to be haunted by the spirit of a sailor who never checked out of room number 8, many guests have claimed to have encountered his presence. Complete with the unexplained sound of footsteps making their way over creaky floorboards at night, it's no surprise the hotel offers ghost tours for daring visitors who want to discover more about its frightening past.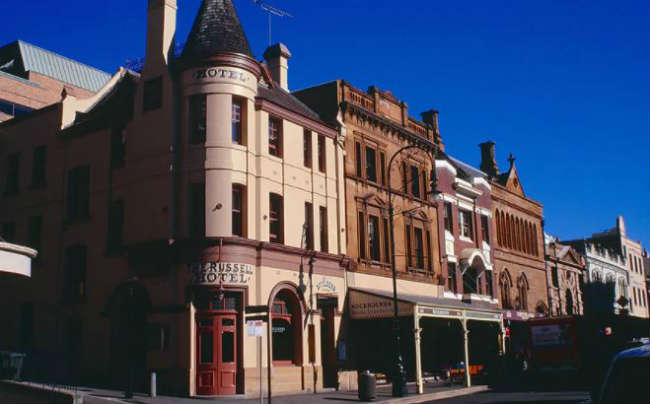 Photo: The Telegraph
Elvey Farm, Kent, England
The Guinness Book of Records credits Pluckley as the most haunted village in England. Conveniently, that's exactly where Elvey Farm is situated. Said to be visited frequently by a phantom coach and horses as well as the ghost of a highwayman who was speared to a nearby tree, you can expect thrills and chills aplenty at this haunting guesthouse.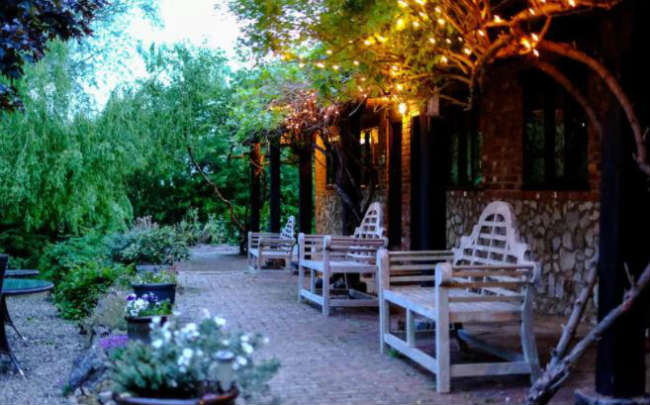 Photo: The Telegraph
Fairmont Banff Springs, Banff, Canada
You can expect the presence of a disappearing, mysterious, bellhop and the ghost of a young bride who died on her wedding day at this Canadian hotel, the former believed to be the spirit of an ex-employee. Guests have also been known to feel a strong draft along this hotel's marble staircase where the aforementioned bride tumbled to her untimely death.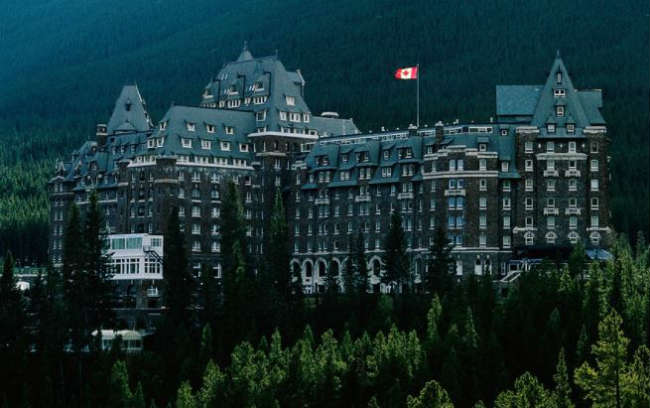 Photo: The Telegraph
Airth Castle, Stirlingshire, Scotland
Some say you'd be barking mad to stay at this residence, and not just because of the ghostly dog that nips at guests' ankles. Spooky sightings at Airth Castle include detections of two children with their nanny who passed away during a devastating fire and unseen youngsters in rooms 3, 9 and 23.
We'll take one of the others, please.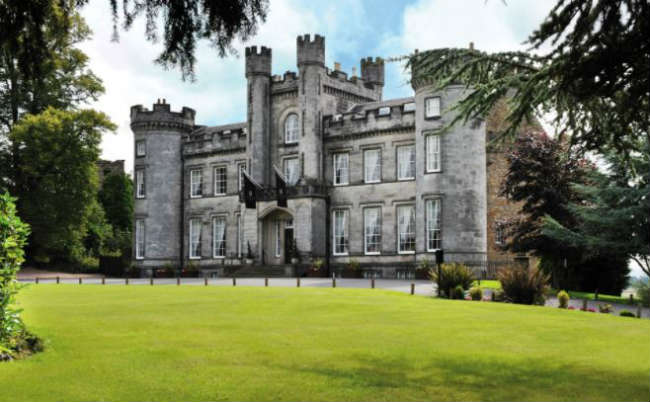 Photo: The Telegraph
Dragsholm Slot, Horve, Denmark
Many years ago, the Earl of Brothwell was captured and imprisoned at Dragsholm Castle before seclusion took its toll psychologically. He was ultimately tied to a pillar and left to die and legend has it that he's still unable to leave the hotel's estate.
Hawk-eyed guests have spotted him on horseback riding through the grounds at night with his ghostly compatriot the White Lady, whose skeleton was found inside the castle walls in the 1930s.
Photo: The Telegraph
Ballygally Castle Hotel, Northern Ireland
Thought to be haunted by the spirit of Lady Isobella Shaw, Ballygally Castle was the venue of a marital breakdown that resulted in Lord Shaw locking his wife inside a room immediately after she gave birth to their son. The ghost of Isobella now wanders the castle in search of her estranged child after falling to a gory death when she slipped down from a window during her failed escape attempt.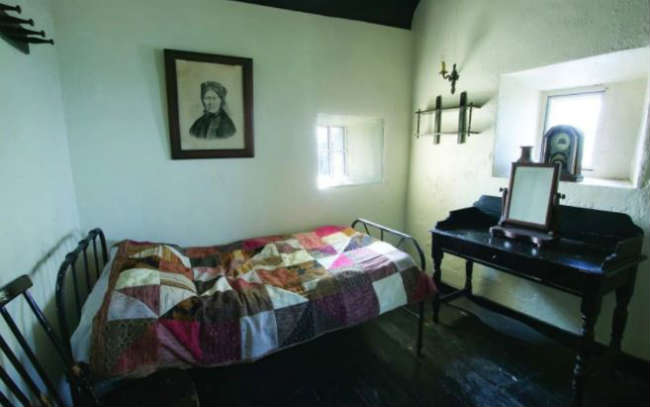 Photo: The Telegraph
Bourbon Orleans, New Orleans, USA
Once an orphanage, a night on the sixth floor of Bourbon Orleans certainly wouldn't be for the faint-hearted. Said to be the level where a young girl can be seen rolling a ball and chasing it down the corridor, other scary sights include the ghosts of a ballroom dancer and soldier who inhabit the third and sixth floors.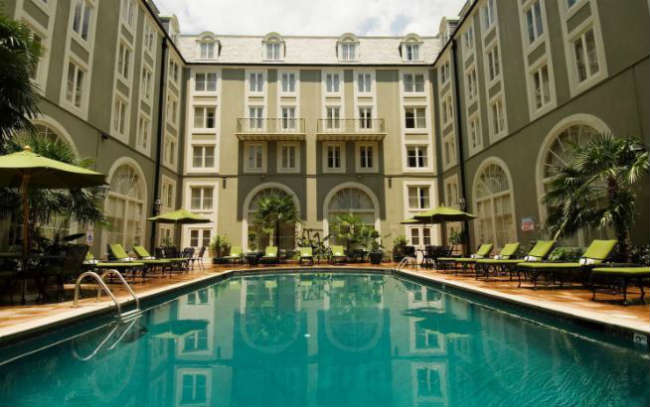 Photo: The Telegraph
Karosta Prison Hostel, Liepaja, Latvia
A self-proclaimed prison-themed hotel, guests know exactly what to expect when checking into this unnerving residence. Treated like an inmate, visitors will also hear fearsome stories from staff members about unscrewing lightbulbs, doors that open by themselves and the ghost of a lady who hanged herself who still haunts the hallways.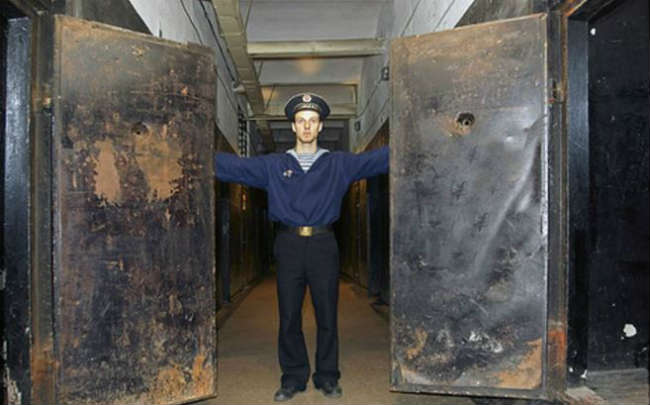 Photo: The Telegraph
Would you stay at any of these haunted hotels?