Perched on the south-west coast of Cyprus, Paphos' 300-plus days of sunshine a year appeals to families, couples and party-goers alike. With its archaeological parks, sandy beaches and mythical stories, the coastal city ensures there's always something to keep you from getting bored…
Beaches
Temperatures rarely dip into the single figures even during winter, which makes a dip in the bluer-than-blue, crystal-clear sea an absolute must. Get your jolt of vitamin C by swimming and snorkelling in one of the dozens of beaches, or take it easy on a sunbed with a cold drink in hand.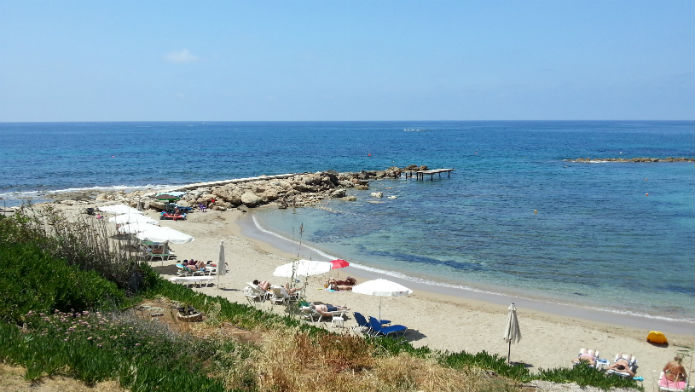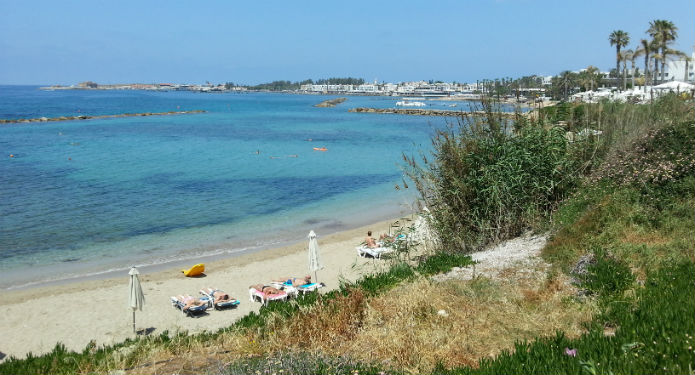 Paphos Aphrodite Waterpark
No matter your age, there's something for you at Paphos' largest waterpark. Adrenaline-fuelling slides, a wave pool and family rafting in a giant dinghy provide countless hours of watery amusement.
Harbour Area
Glass-bottom boat trips out to sea, traditional Cypriot restaurants and tourist shops perfect for picking up those souvenirs: all these and more are located just a short stroll from each other along the harbour.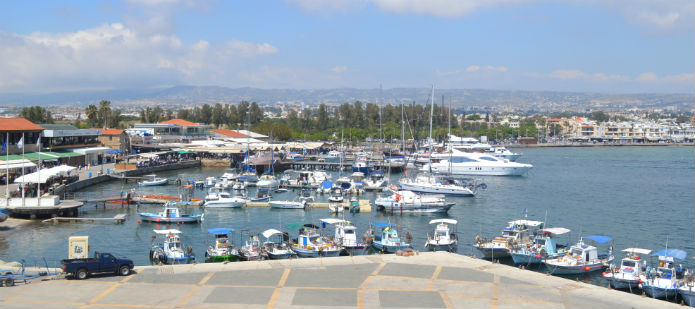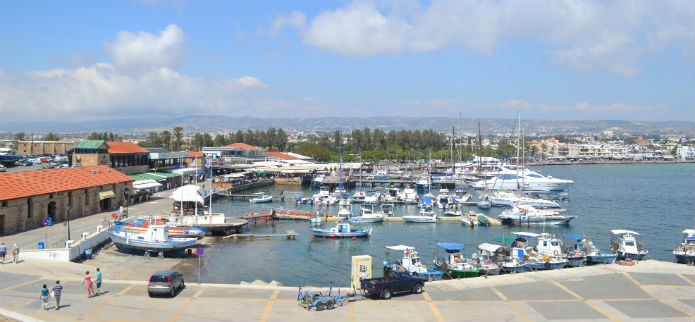 Paphos Castle
At the end of all the harbour shops and gazing out to sea, you'll find the Medieval Castle of Paphos, rebuilt and dismantled several times since the Byzantines built it to protect the harbour. For the meagre entrance fee of €2.50 you can access the castle's interior, heading up to the top level for views out over the stationary boats, archaeological park and the distant mountains.
Kato Paphos Archaeological Park
Easily found just a stone's throw away from the bustling harbour area shops, Paphos' archaeological park feature ruins dating back to the prehistoric, Roman and Middle Ages. It costs just €4.50 to enter the UNESCO World Heritage Site, which is well worth it for the chance to step into a place that feels completely different to the rest of the city.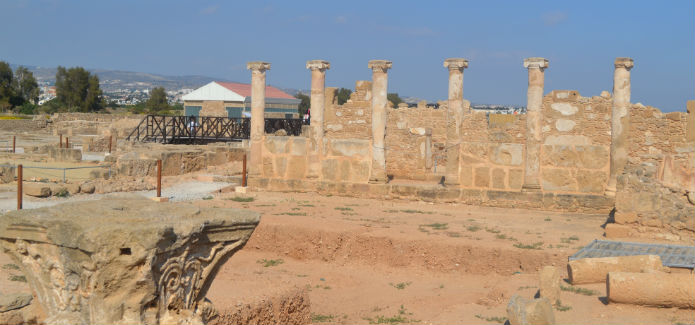 Water sports
Those who like their holidays with a side of adrenaline can take advantage of the huge haul of water sports taking place along the shore. Fancy jet skiing? Being hurled along on a giant inflatable sofa? Or how about getting a bird's eye view of the area with a bout of parasailing? Whatever level of adventure takes your fancy, you're sure to find something waiting for you.
Tombs of the Kings
Take the City Sightseeing bus over to the Tombs of the Kings, a warren of underground tombs dating back to the 4th century BC. While no Kings were actually buried here, the majestic tombs definitely seem fit for royalty, with craggy steps taking you down to hidden rooms fitted with imposing subterranean pillars. It's pretty much like stepping onto the set of a Star Wars/Hobbit hybrid movie.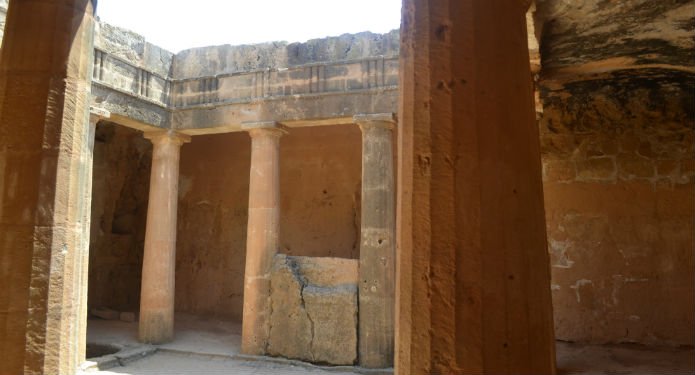 Horse Riding
Get up on your high horse in the countryside area of Mesogi. Well, not quite like that, but the sunset horse-riding tours through the mountains and overlooking the old and new parts of Paphos will leave you with breath-taking holiday memories to treasure.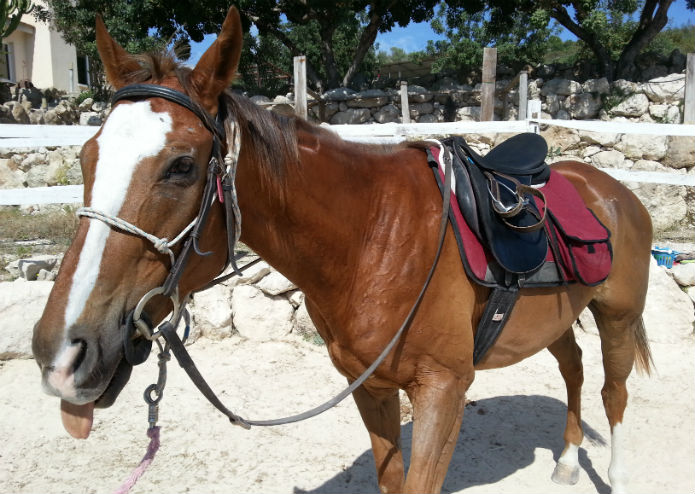 Aphrodite's Rock
Did you know that Aphrodite, aka the Greek Goddess of love and beauty, was born in Cyprus? The Petra Tou Romiou, or Aphrodite's Rock, is said to mark the exact point in which Aphrodite was born. Legends differ about what will actually happen if you manage to swim around the rock three times: some say you'll receive eternal youth, while others say you'll find true love. Either way, it's got to be worth a shot.
Old Town shops
Weather-stained buildings of Paphos come to life throughout the week, bursting with stalls selling small trinkets, lace items and clothing. Just don't turn up on a Sunday – everything's closed.
Guest post by Emily Ray of The Cosy Traveller.