We all know how important it is to protect our skin from the sun's harmful rays, but with so many sun protection products to choose from, it can be difficult to know which is best for your holiday. Even when you're not out in direct sunlight, the UV rays are all around us and can reflect off surfaces even when the sun isn't shining. Boots UK wants to raise the health and happiness of the nation, so we've teamed up with their Suncare Expert Clare O'Connor to advise us on how best to look after our skin this season…

Don't be fooled by the clouds
Many of us are fooled into thinking that we only need to wear sun protection when the sun is shining and don't bother on the cloudier days. Did you know that more than 90 per cent of UV can penetrate through clouds? Even if it's completely overcast on your summer break, don't forget to keep your sun-cream topped up to avoid getting caught out.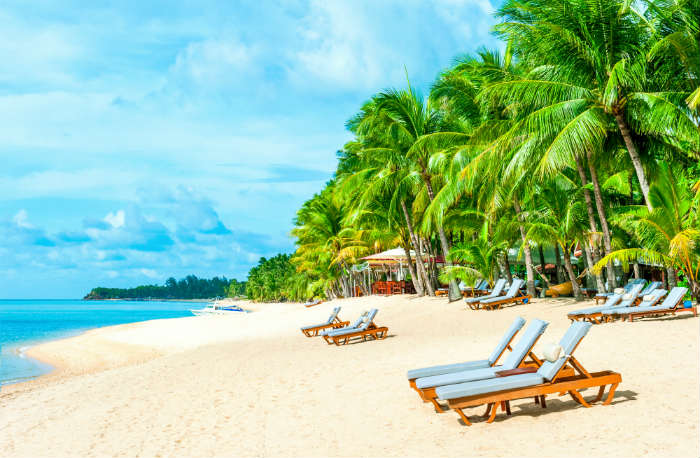 Heading to the Med? Whitewashed villas can increase UV exposure…
In popular summer destinations such as Greece, where white buildings line almost every street, UV reflection will be higher as white is a reflective colour. As well as increasing the UV around you, it also means you are still likely to be affected in the shade as UV rays are reflected in shaded spots. Of course on holiday you're more likely to have sun protection on already, but remember to keep it topped up throughout the day even if you're a shade-seeker.
UV rays radiate from the sun in two ways – directly, in a straight line or indirectly, when they're reflected off surfaces. You'll be surprised to know that both can have an impact on the health of our skin, so it's important to think about daily UV protection, even if you're not in direct sunlight – especially as some surfaces are more reflective than others.
Use the three tablespoon rule
It is essential that you apply your sun cream correctly. In fact, only with the correct application can you achieve the Sun Protection Factor (SPF) reflected on a bottle of sun cream. My advice is to always use the three tablespoon rule. This amount of sun cream is enough to cover your whole body and get the right protection, per application. Think of your skin as a sponge that needs constant 'topping up' to keep it moisturised. You should re-apply at least every two hours, and more frequently if you are in and out of water or exercising.
You need more than your brolly when it rains…
Sand, concrete and even grass all reflect UV but if any of these surfaces become wet the amount reflected can double. This doesn't mean you need to double your sun protection, but it does mean you need to think about UV protection all the time, especially as UV can still penetrate your skin on cloudy days and through glass. Choose a daily moisturiser with SPF and five star UVA protection to help keep you protected from every day exposure. If you're out in the sun for long periods of time remember to apply sun cream product with high SPF.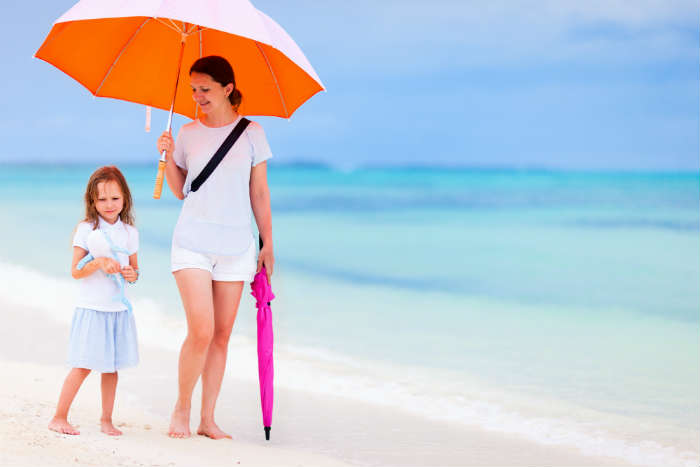 A wet t-shirt won't give protection
Indeed, covering up with a t-shirt will help to keep you protected from the sun's rays; when cotton is dry it provides an SPF of around 10. But if it gets wet this decreases by more than half to an SPF of just three. So for best protection, dry off and make sure you apply a water-resistant sun cream to ensure your skin is completely covered.
Boots UK is offering you the chance to win a Boots Pharmaceutical Repel Hamper filled with holiday health must-haves to help keep you protected all summer long. To be in with a chance of winning this fantastic prize, all you have to do enter via the competition widget below. Entry closes at Midnight on 29th August 2016.

a Rafflecopter giveaway