When it comes to getting to know a new country, its culinary offerings can tell as much of a story as its cultural attractions and landmarks. Often included in these cook-ups are a cheeky tipple or three…think Aperol spritzes before your pasta in Italy or a digestif post-Parisian dinner.
Though the most popular of these drinks now populate cocktail menus worldwide, there's nothing better than tasting them at the source. So whether it's drinking Manhattans in Manhattan or downing a Negroni in Florence, these ten classic cocktails are some of the best ones to seek out on your travels.
1) Try an Old Fashioned in New York
There's Instagram-worthy cocktails combining theatrics with tongue-tingling flavour creations popping up daily, so the perpetual popularity of this New York number is impressive. Perhaps it's because the Old Fashioned is so long-standing. It's one of the first mixed alcoholic drink recipes on record, and is thought to have originated in a basic form in 1806 in Hudson, New York.
As for the name, it seems local bartenders of the early 19th century were over-ambitious with their other cocktail creations. It led customers to request a regular 'old-fashioned whiskey cocktail', and the name stuck.
Where to find the best: Two of the best Old Fashioneds in New York can be found at Fedora in the West Village and Subject on the Lower East Side.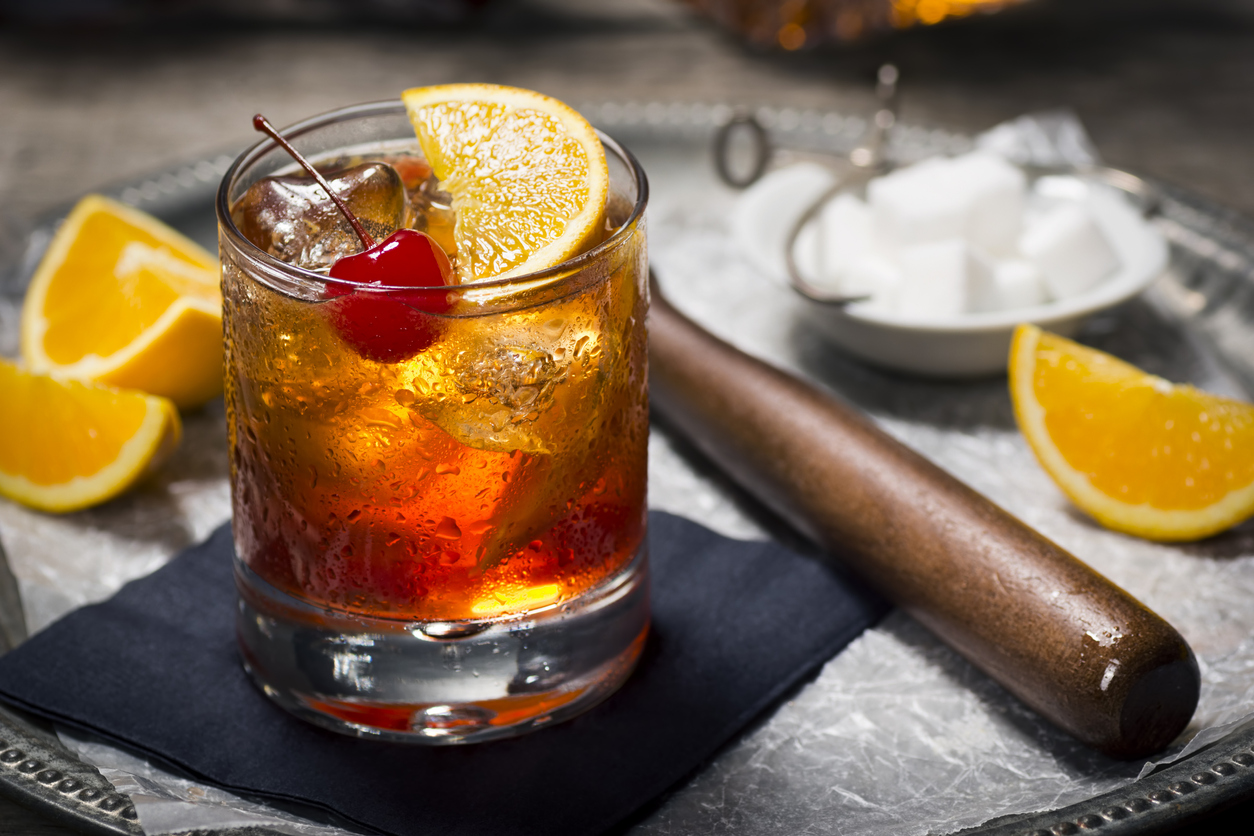 2) Taste a Negroni in Florence
This bitter brew is no longer just a bartender's favourite; you're just as likely to find it in an upscale bar as you are the local pub. But we think the best place to try one is in its hometown of Florence. While the origin story that ties it to the Italian city sounds more like a legend than fact, locals are adamant it's true.
In 1919, the man semi-responsible for the drink, one Count Camillo Negroni, asked a Florentine bartender for a stronger version of an Americano cocktail. He had, the story goes, acquired a taste for a hardier drink during his time as a rodeo clown in the Wild West. Obliging, the bartender swapped out the soda water for gin and voila, the Negroni was born.
Where to find the best: The story of the Count is said to have unfolded at Rivoire in Florence - the current barman has even penned a book about the cocktail's history! Head here for the traditional recipe, and two modern twists.
3) Seek out a Whiskey Sour in London
Some believe this cocktail can be traced back to the 1700s, when an English sailor by the name of Vice Admiral Edward Vernon served an early version to his crew to prevent scurvy. Others reckon it came into being in 1862, when it was first recorded in The Bartender's Guide. Either way, this palate pleaser is finally finding its land legs in the 21st century – and where better to try it than on home soil?
Where to find the best: There are plenty of bars specialising in whiskey scattered throughout London. Try The Boisdale in Mayfair or Soho Whisky Club for endless options.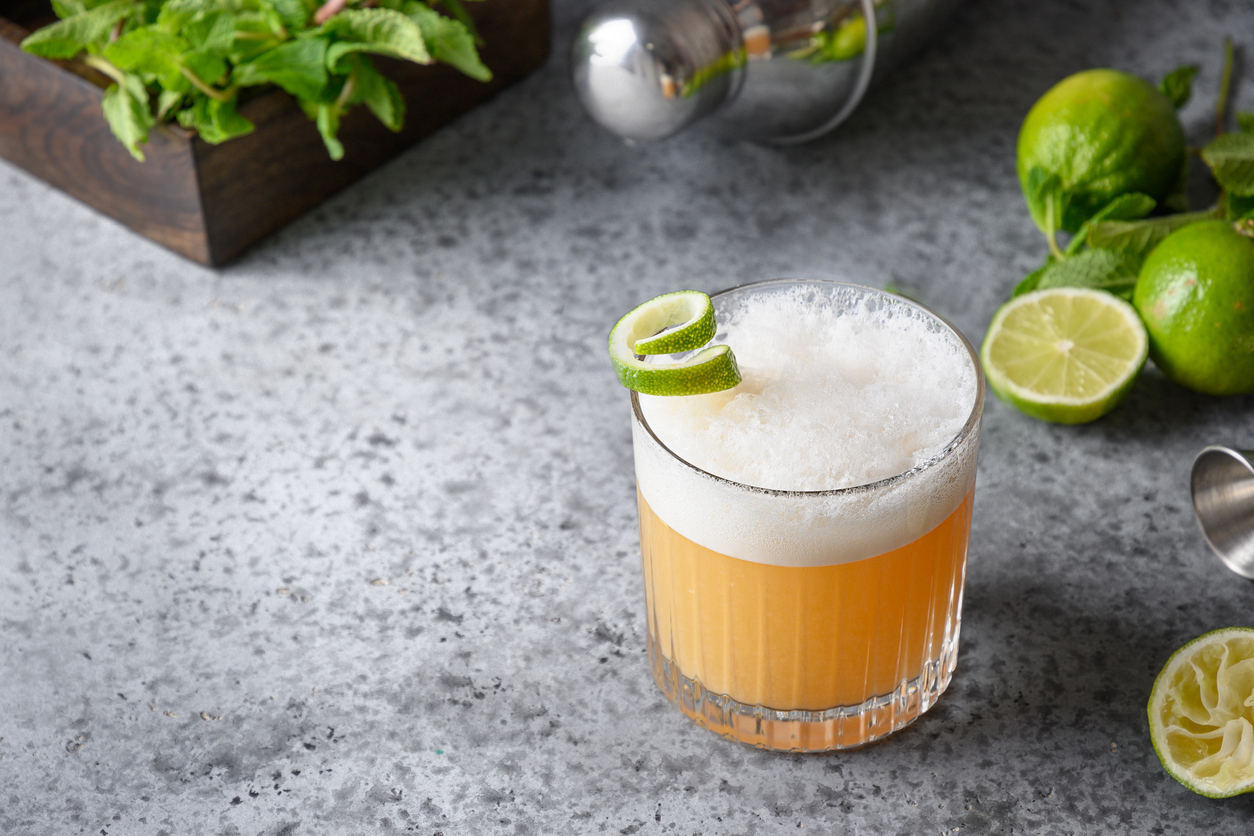 4) Down a Dry Martini in Barcelona
A friendlier version of James Bond's signature drink, the origins of favourite are murky at best, impossible to trace at worst, especially as there have been plenty of variations over the years. Two popular theories link the tipple to two American bartenders, one based in Paris and the other in Chicago, but we'd be happy to enjoy a drink in either city.
Where to find the best: Fittingly, one of the best versions of the Dry Martini (we've borrowed their recipe above) comes from Dry Martini, an award-winning bar that has premises in Barcelona, Madrid and London.
5) Discover Daiquiris in Havana
There are a few theories that could explain this concoction, both of which come out of the US in the late 1800s. More interestingly, however, is how it became the Cuban classic we know it as today. Strangely, (or not, if his drinking habit is kept in mind), it was Ernest Hemingway who we can thank for popularising the Daiquiri. He came across the drink in the La Floridita bar in Havana and the rest is history.
Where to find the best: Go straight to the source at La Floridita in Havana, Cuba.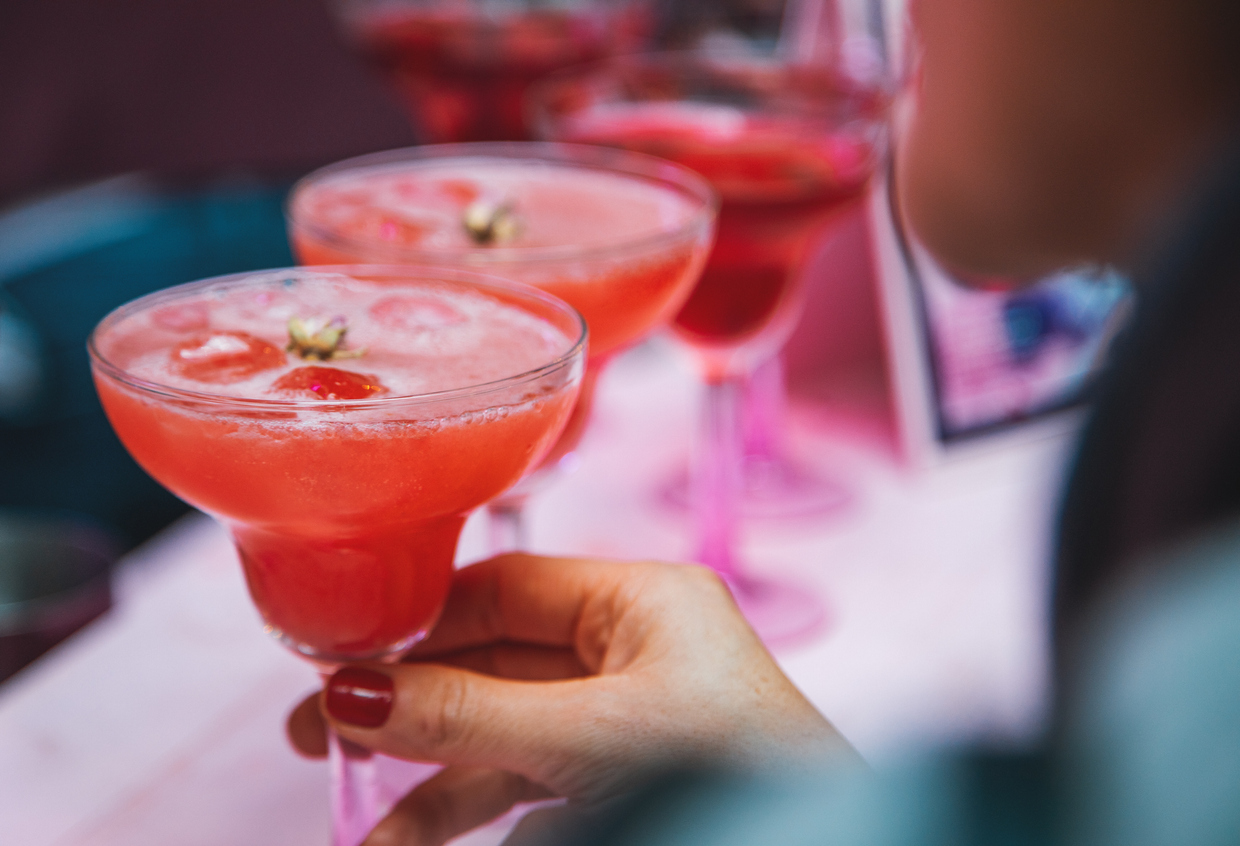 6) Have a Margarita in Mexico
Burritos, quesadillas, nachos…Mexico has given the world many good things, but the Margarita is probably one of the tastiest. While delicious, this classic cocktail is hardly the epitome of gastronomical ingenuity so it's not surprising that there are a variety of potential origin stories.
One credits the boozy drink to a Mexican bartender who whipped up the brew in the 1940s for actress Rita Hayworth, (her real name was Margarita Cansino). Another suggests Texan socialite Margaret Sames threw the first version together in 1948 at one of her infamous house parties. Or, it could have been the brainchild of Carlos (Danny) Herrera, a Mexican restaurant owner who came up with the cocktail for local showgirl Marjorie King. She was apparently allergic to all alcohol except tequila, which she couldn't stand to drink straight.
Where to find the best: The bartender at Tommy's, a Mexican restaurant and bar in San Francisco, is shaking up (pun intended) the cocktail world with his modern Margarita creations. They've made it onto the World's Best 50 Bars list five times for their extensive range of agave tequila-based concoctions.
7) Manhattan in Manhattan
This whiskey-based brew has gone through many makeovers throughout its hundred-year history. Perhaps that versatility keeps it a firm favourite among cocktail fans.
One theory posits Winston Churchill's mother, who visited The Manhattan Club in the 1880s, was the inspiration for the drink. Though that particular story is largely discredited by alcohol enthusiasts, the club still lays claim to the drink.
Where to find the best: This may be controversial, but it is suggested the best Manhattans in Manhattan can be found at Bemelmans Bar and PDT bar. Seems The Manhattan Club's baton has been well and truly passed on.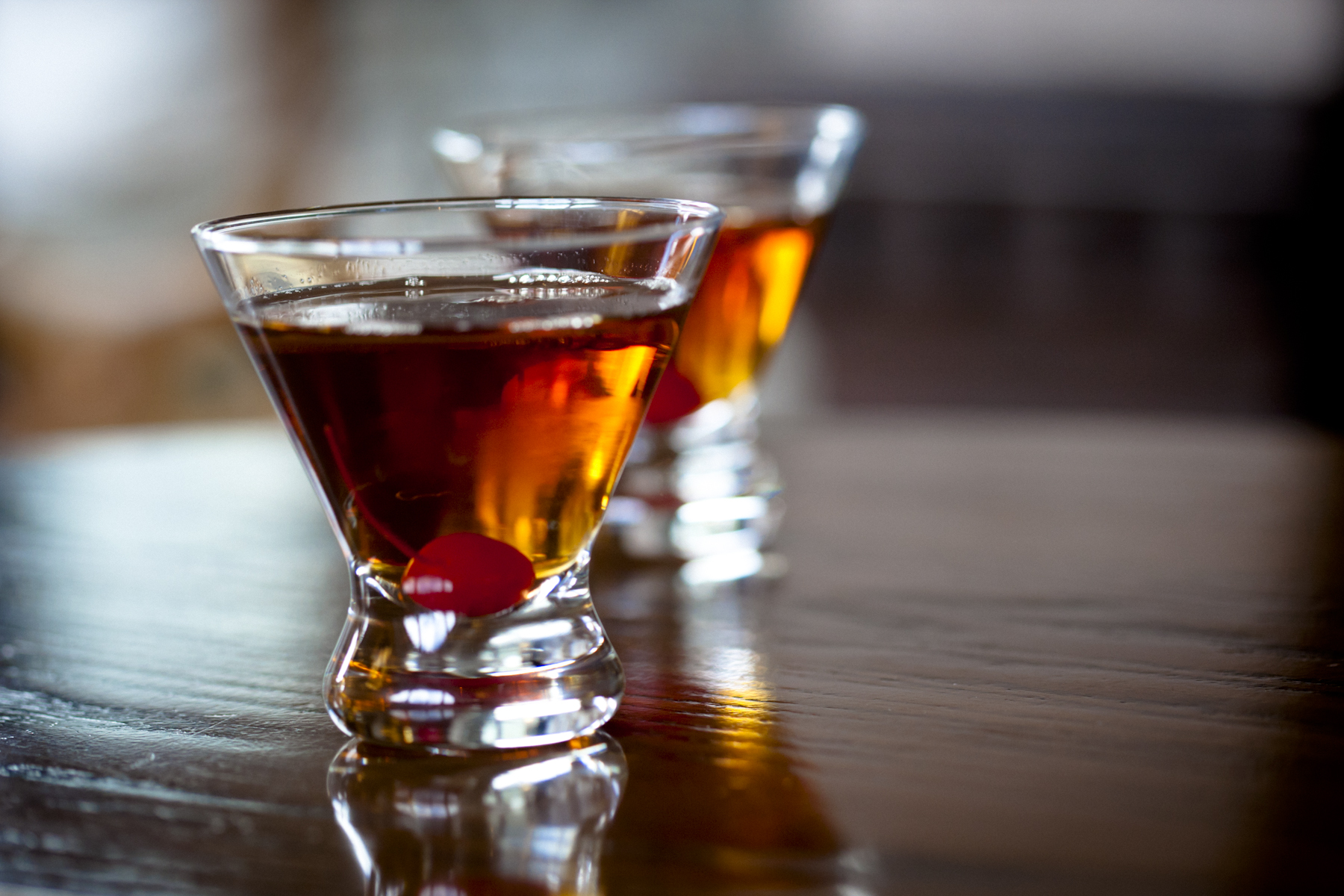 8) Moscow Mule in LA
There's no romantic story with this one, and it has little to do with Moscow, bar the obvious vodka connection. Instead, it's said to have come about when a new owner of a vodka distillery in Los Angeles had a surplus of the spirit. His bartender pal happened to have extra stock of ginger beer. They married the two and added a twist of lemon - simple!
Where to find the best: The birthplace of the brew is the perfect place to start. Do LA swears by Bar Seventy7 and The Love Song Bar. Closer to home, Londonist recommends the budget-friendly version at The Anchor & Hope in Southwark.
9) Wake up with an Espresso Martini in London
There's no questioning the origin story of this one. A patron asked London bartender Dick Bradsell for an alcoholic drink that would "wake me up" and the Espresso Martini was born.
Where to find the best: This unexpected combination is the ultimate pick-me-up, and these days you'll be hard-pressed to find a bar that doesn't serve up a mean one, but it's no surprise one of the most-raved about Espresso Martinis comes from a coffee roaster! London's Grind is a go-to for many locals.
10) Mojito in Havana
Rounding out the top ten is another Cuban hero, the mojito, and unlike many cocktails, it's likely this one was born in the city that now claims ownership of it.
One popular tale traces the origins of this one back to the El Draque, a 16th century cocktail supposedly named after Sir Francis Drake. As the story goes, Drake landed in Havana with a crew of scurvy-riddled sailors. He found riches of sugarcane, one of its offshoots that was an early form of rum, and an abundance of limes and mint. The resulting brew was strikingly similar to the modern mojito.
Where to find the best: Follow in Ernest Hemmingway's footsteps by heading to La Bodeguita del Medio in Havana, Cuba. It's still famous for its mojitos for a reason.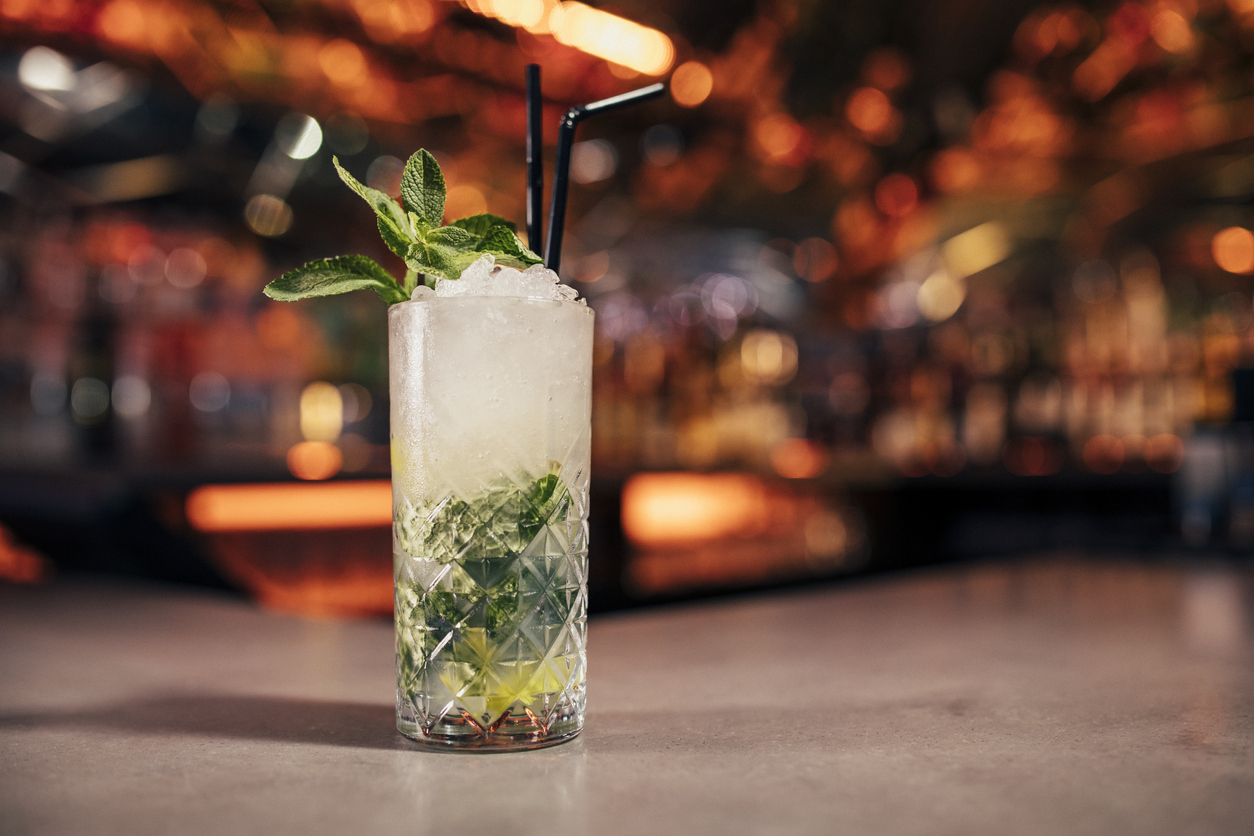 Have you tried any of these cocktails before? Perhaps you have some others to add to the list, or even different places to try your top tipple! Tweet @icelollyholiday and let us know!