Ever clambered up a top piece of architecture and wanted to take part of the view home with you? Well unfortunately we haven't invented a utensil designed to help you physically scrape a part of the sky, stick it somewhere safe and look at when you're feeling low. If that's what you thought then you're taking the word 'skyscraper' far too literally. We have however put together a list of some of the best towers to see the world from way above. Every cloud and all that…
Shanghai World Financial Tower
Standing fully 492 metres high, Shanghai's World Financial Tower is the seventh tallest building in the world and third tallest in mainland China. The structure cost a whopping 1.2 billion USD to build and is famed for its unique design, which features a large gaping hole towards the top and is how it gets its nickname "The Bottle Opener." You could in fact say it takes a lot of bottle to visit the 100th floor as this is where the observatory deck is located, making it the fourth highest across the globe. It's certainly worth plucking up some Dutch courage and taking a peek however as the tower offers some of the best views of Shanghai and a daring glass sky walk.
Burj Khalifa
We're hoping we haven't peaked too soon with this one but next up is the daddy of all skyscrapers; Dubai's colossal Burj Khalifa. Listed as the tallest building in the world, its 163 floors is 35 more than the closest runner-up and took six years to construct. It actually holds seven world records in total, weighs the same as 100,000 elephants and can be seen from a range of 95 kilometres. Surrounded by 27 acres of landscaped gardens, needless to say the views are pretty impressive though current adult observatory deck prices in prime hours are quite steep at AED 500 - roughly £110.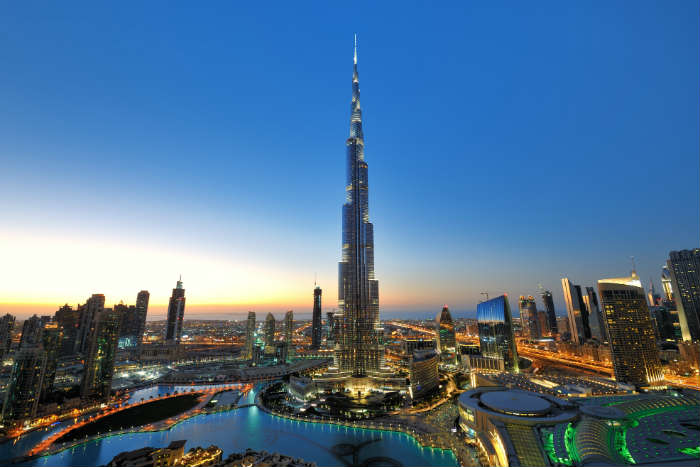 Empire State Building
Located right in the heart of Manhattan, the Empire State Building presents 360° views of New York City from a height of 1,250ft. Widely regarded as one of the most famous landmarks worldwide, the legendary tower was built in 1931 and has gone on to become the subject of a hit Jay Z track, climbed by a certain gorilla named King Kong and served as an American symbol for decades. It spent 40 years as the tallest skyscraper in the world and offers visitors the chance to set their eyes upon five different states on a clear day from the observation deck.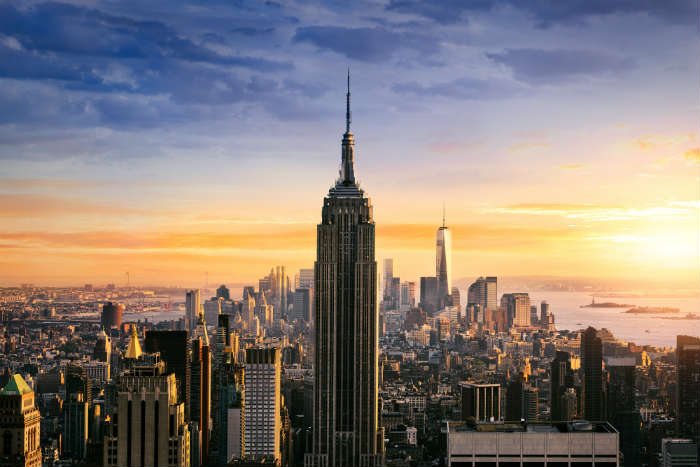 The Shard
Closer to home, The Shard was whipped up in 2013 and stands as the UK's tallest skyscraper at just more than 300 metres. The London-based building is named so as it was modelled on a shard of glass and made of 11,000 panels, offering visitors countless unrestricted sights of the English capital from top to bottom. You can even answer a call of nature from the loo with a view on floor 68, which includes floor-to-ceiling windows 244m above ground level. For the more mainstream guests however, there is a public viewing gallery four storeys further above as well as office space, restaurants, a hotel and residential units.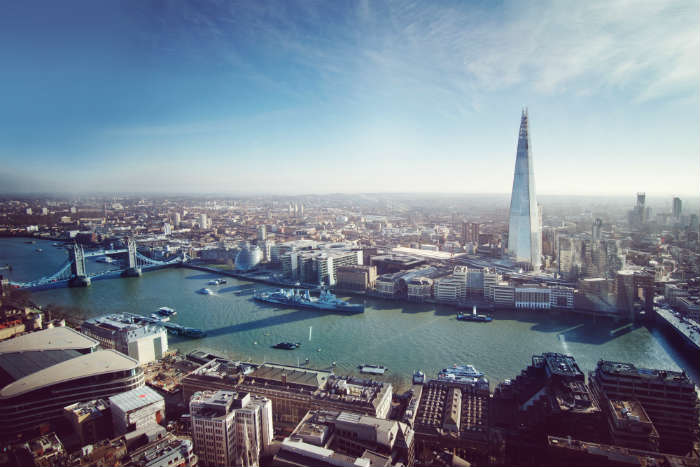 Taipei 101
The first tower to break the half-kilometre mark when building finished in 2004, Taiwan's Taipei 101 sat at the top of the skyscraper world until it was surpassed by the aforementioned Burj Khalifa five years later. It was designed to resemble a growing bamboo stalk, a sign of everlasting strength in Chinese culture, and once held the record for the fastest elevators, lifting visitors a rapid 17 metres per second at a shade over 60kph. Floor 89 features a 360° viewing deck for the modest adult price of NT $600, roughly £15, whilst an outdoor observatory is also available two levels higher when weather permits. Shopping, dining and business services as well as an art gallery make up the rest of the structure.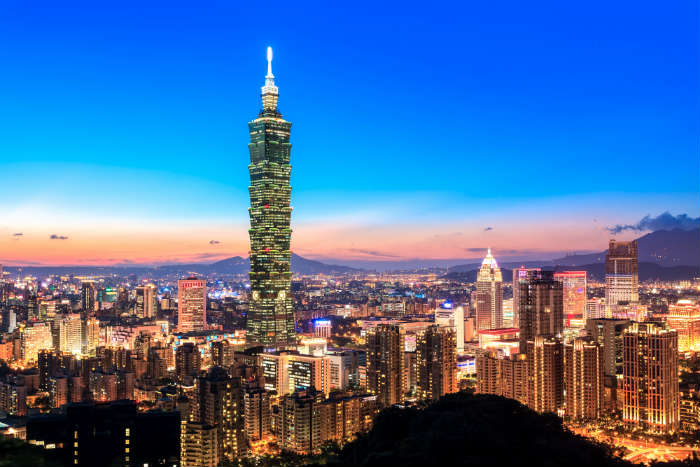 Have you visited any of these skyscrapers? Or do you perhaps have some alternative suggestions? Comment below and let us know!