Now, we know you're probably not going to jet across the world to spend a weekend in San Francisco. It is a pretty long flight after all. However, if you're travelling down the west coast of the USA and have some time, why not spend a couple of days in San Francisco, home to the Golden Gate Bridge, the winding Lombard Street and this year's 2016 Super Bowl 50. If you fancy taking a look around this famous American city, this is what you need to do on a weekend in San Francisco.
The Golden Gate Bridge
One of San Francisco's most iconic sights, the Golden Gate Bridge is a must see if you're here for a weekend. This 1.7 mile structure crosses over the Golden Gate Strait from San Francisco to Marin County and is best seen from viewpoints such as Marshall Beach, Fort Point or Battery Spencer. Walking across is one of the most common ways to experience the Golden Gate Bridge but cycling along the designated pathways can also be a great way to see the spectacular views of San Francisco.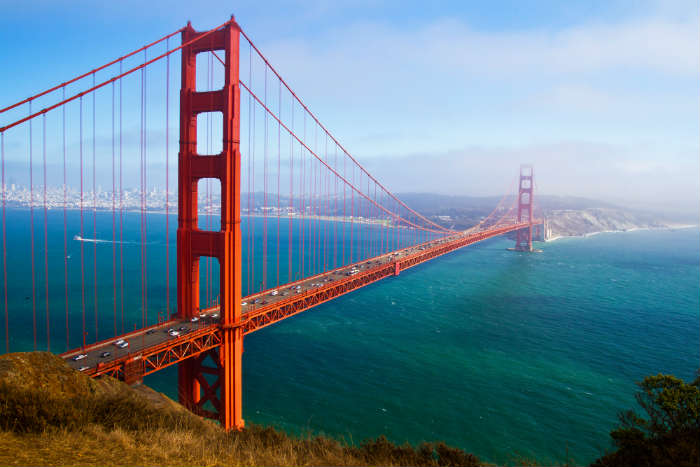 See Lombard Street
Lombard Street runs through many San Francisco neighbourhoods but it is a one block section in the Russian Hill area near Hyde Street that leaves sightseers in awe. It's said to be one of the most crooked streets in the world and with 8 hairpin bends which descend down an extremely steep gradient, we'd be inclined to agree. Catch one of San Francisco's cable cars to Hyde Street to get an almost bird's eye view of the red bricked road or stand at the bottom and watch cars slowly navigate their way down the steep street.
The San Francisco Cable Car
If you want a slice of traditional San Francisco, or a rest from walking up and down the steep hills, hop onto one of the city's colourful cable cars. When the cable cars were first introduced to San Francisco, there were 23 lines to ride on. Today though visitors and residents have three lines to choose from; The Powell-Hyde line, the Powell-Mason line and the California Street Line. These legendary modes of transport run from around 6am to 12.30am and can take you to attractions such as Fisherman's Wharf and Union Square.
Hike Up Twin Peaks
Twin Peaks are a part of San Francisco you won't be able to miss. These mountains, at an elevation of 282 metres, are the second highest points in the city and offer spectacular views over the whole of San Francisco. If you have the time and the energy, take the worthwhile hike up to the top with some food and water to hand. If time isn't on your side though, drive up to the top via Twin Peaks Boulevard or hop on a bus for a rewarding sight that you'll definitely want to get your camera out for.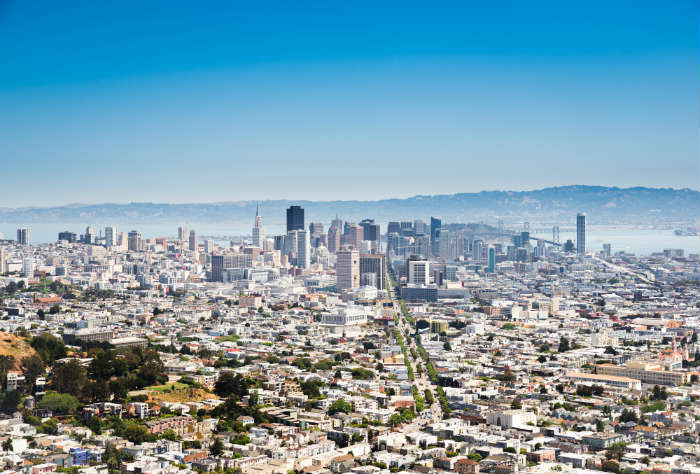 Enjoy Good Food At Pier 39
If hunting down some delicious seafood is on the agenda for your weekend in San Francisco, go no further than Pier 39. From the perfect clam chowder to classic oysters, you'll more than likely find something that satisfies your seafood cravings. Not only can you find great food thought at Pier 39, you can also admire the wild sea lions that like to perch themselves nearby and the quirky shops where you can buy handmade jewellery and candles, one of pieces of art work or a perfect souvenirs to take back home for family and friends.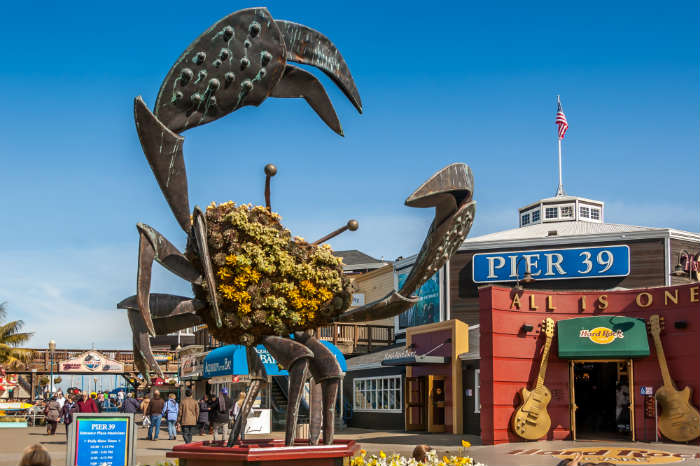 Kick Back and Watch A Football Game
And by football, we mean American Football. If you're lucky enough to be here when the seasons on, from September to February, grab your mates, a hot dog and some beers and go and enjoy a game that is ingrained in American culture. The local team, the San Francisco 49ers play at the Levi's Stadium which is also home to this year's Superbowl 50.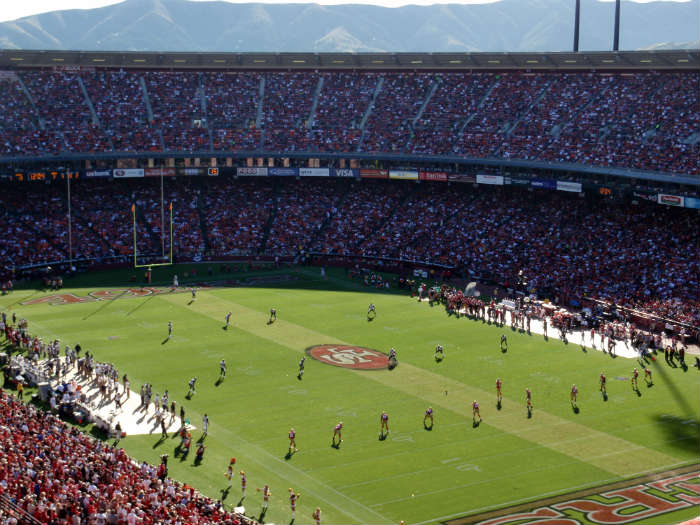 Eric Broder Van Dyke / Shutterstock.com
Golden Gate Park
San Francisco's equivalent of New York's Central Park is Golden Gate Park. A vast expanse of sculpted land that stretches from Stanyan Street and then west to the Great Highway and Ocean Beach. You could spend a full day wandering around this park but why not take a couple of hours to see the wildlife in the Bison Paddock or enjoy some peace in the Japanese Tea Gardens which are free to visit before 10am on Mondays, Wednesdays and Fridays.
What would you do and see if you only had a weekend in San Francisco? Have you visited this Californian city before and is there anything you would recommend to do if you only have a short time here?