It's one of the most talked about shows on TV at the moment. We're sure most of us have looked on at the Love Islanders in envy, jealous of their super fancy and sleek villa, and the fact they get to chill out in gorgeous warm weather for weeks and weeks.
Well, if you want a little slice of Love Island life, here's a few things you need to know. We can't promise to pair you up with anyone but who knows what could happen when you're on holiday!
Where is Love Island filmed?
If you want your very own slice of the Love Island life, head to the gorgeous Balearic Island of Majorca. This is where all 3 seasons of Love Island have been filmed and it's rumoured that this year, the luxurious villa the couples will be living in is based in Sant Llorenc des Cardassar. If that's where Love Island is being filmed and you want to visit, then you're in for a treat. San Llorenc des Cardassar, on the east of Majorca and about 60km north of the capital Palma, is well known as an attractive town with beautiful architecture and a square, known as Placa Nova, in the centre.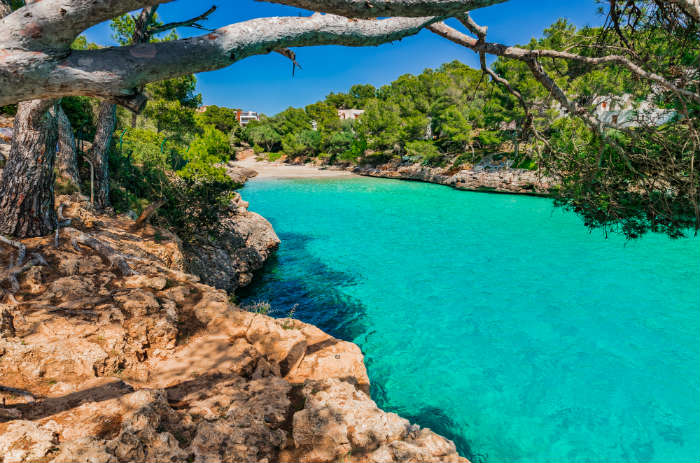 Although official numbers say that the population of this town is around 3000, it's actually a pretty sleep place with most of these inhabitants calling the neighbouring resorts of Cala Millor, Sa Coma and S'Illot their home.
Can you rent the villa the couples are staying in?
At the moment, we don't really know as it can't be found anywhere – not even on icelolly.com, boo! But it looks lush doesn't it? This villa is one of the biggest yet to be featured on Love Island and it even has its own super-size hot tub and infinity pool. For those of you that love cooking outside, this villa hosts an outdoor kitchen to wine and dine in during the day.
What's the temperature in Love Island around this time of year?
If you're to go to Majorca during the summer, it's going to be hot, hot, hot. And you don't even need to be in the Love Island villa for temperatures to get heated. During the summer, you can expect the weather to be a constant 25 – 30 degrees celcius which is the perfect temperature for chilling out around the pool like the Love Islanders or for going out on a cute date in the evening.
Can I replicate the Love Island holiday?
Well, we don't know if you can replicate it exactly. We don't know if that gorgeous villa is even for rent for a start! But what you can do is enjoy time with your friends like the Love Island gang do. Go to the beach, enjoy a good dance and try out some of the clubs in Majorca, or just chill out by the pool and soak up the sun. Or, if you're in a couple, go on a cute date for afternoon tea or enjoy a picnic in the countryside. So, in that way, and by enjoying the beautiful island of Majorca, you can enjoy something nearly like a Love Island holiday.