Guest post, by Chichi Ogwe
Travelling is such a wonderful and fun experience, but it's important to take care of yourself while abroad. If you want to keep in tip top condition and make sure you are looking your best, here are 10 tips for you to consider.
1. Don't forget to apply your sun cream!
It can't be stressed highly enough - don't forget to use your sun cream on holiday to stop yourself from getting sunburnt. Even if you are not visiting a hot country, wearing sun cream all year round no matter where you are in the world is the perfect way to protect your skin.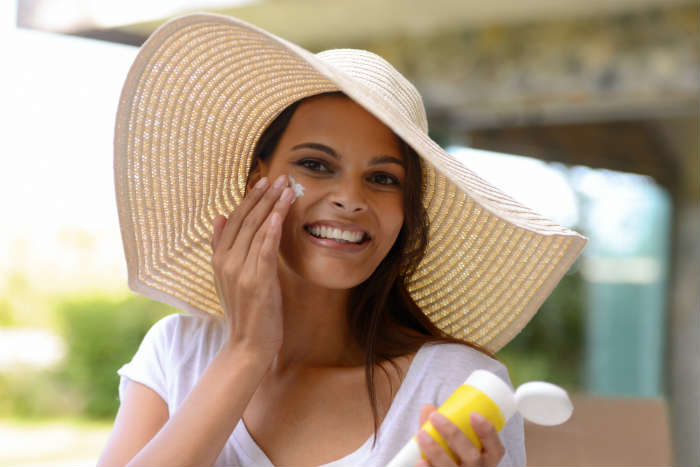 2. Apply eye cream every day on your trip away.
Flying away to the other side of the world means that you will probably end up feeling jet lagged, tired and drained, so pack away some eye cream in your make-up bag and use every day to reduce dark circles and puffiness.
3. Apply a base coat to your nails.
A significant change in the climate can change the condition of your nails as well as your skin and hair, so keeping them well-maintained and moisturised is crucial. Applying a base coat to your nails will help to strengthen them and keep them strong.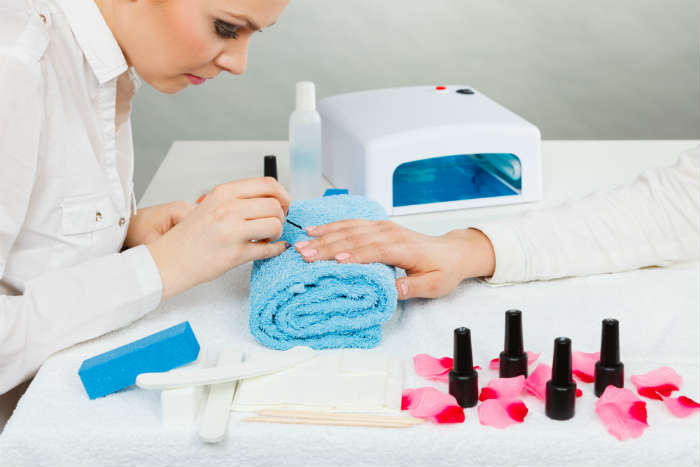 4. Use a body butter for your skin.
As related to in the previous point, keeping your skin moisturised and nourished while on holiday is important. Using a body butter is a great way to keep your skin smooth, soft and shiny. Plus, it's another way to get that sun-kissed glow! Alternatively, use coconut oil.
5. Apply facial setting spray.
The worst thing about going away to a sunny climate is that it can cause your make-up to melt off your face, and that's not a good look at all. Apply setting spray to keep your make-up on and intact.
6. Establish a quick and simple make-up routine.
During your trip, there might be times where you will have limited time to do your make-up, such as waiting in the airport lounge, getting ready before a taxi arrives and glamming yourself up ahead of a meal out. Create a quick and simple make-up routine that will allow you to beautify yourself within 10 minutes.
7. Lip up!
Your skin is not just the only part of your body that needs sun protection. Your lips need it too, so make sure you pucker up and use lip balm that contains the appropriate SPF factor.
8. Don't forget the 100ml rule.
When flying from any UK airport, remember; you can't take liquids in your hand luggage if they are over 100ml, so bear that in mind when stocking up on beauty products, toiletries and other essentials.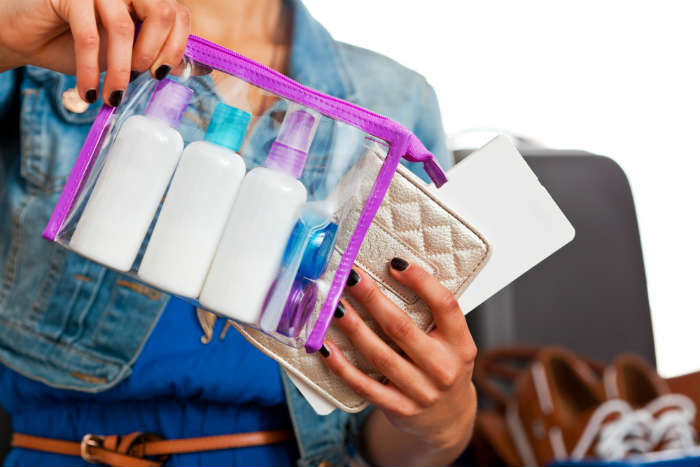 9. Store your make-up in a cool, dry place.
Most beauty items have to be kept in a cool, dark and dry place. Sunlight can speed up the ageing process of a product and this can break down the ingredients, making the product ineffective for use.
10. Drink lots of water.
This seems like such a simple tip, but it's one of the best tips ever. Drinking lots of water will help you to stay hydrated and keep your skin in the same condition too.
What are your beauty travel tips?
About the author...

"Chichi is a freelance copywriter and blogger from London. She is a massive beauty and fashion lover, and a free spirit at heart who has a huge desire to travel."