There's no doubt about it. We all love a little sunbathing during trips overseas to top up that tan but even natural light can't shine on every part of your body. Unless of course you bare all at one of the many designated nudist beaches available around the globe.
So if you're looking for a top 'nakation' destination, read on and discover the best places to take your kit off abroad.
Red Beach, Crete
An intimate and secluded beach that gets its name from the colour of the sand that covers it which is, well, red. This gives it a rather rough feel so it's advisable to bring a towel as there's not much else around other than caves, ancient ruins and sandstone cliffs.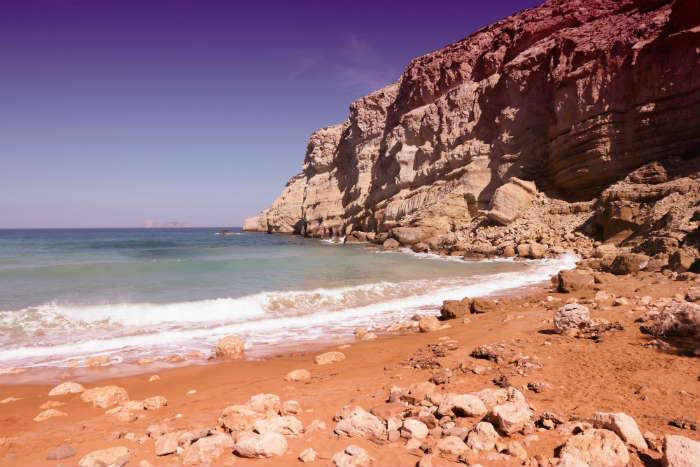 Es Cavallet Beach, Ibiza
Only a 10 minute drive from Ibiza Town, Es Cavallet isn't just known as one of the island's best nudist beaches but one of its best beaches full stop. This largely undeveloped stretch of coastline provides party-goers with a unique twist to their visit before hitting the strip when the sun goes down.
Valalta, Rovinj, Croatia
One of Europe's best naturist camps, Valalta is a nudist-bather's dream. With an array of fantastic facilities, you're sure to love the open-air pool, aqua bar and water slide into the sea plus there's an on-site brewery and some 4km of coastline to wander down.
Bellevue Beach, Klampenborg, Denmark
Perhaps Scandinavia isn't somewhere that immediately springs to mind when it comes to beaches but Bellevue, located just 10km from the capital city Copenhagen, is hugely popular with local young people arriving from nearby towns looking to party. Around half a million nudists flock there every year, making it Denmark's most popular beach.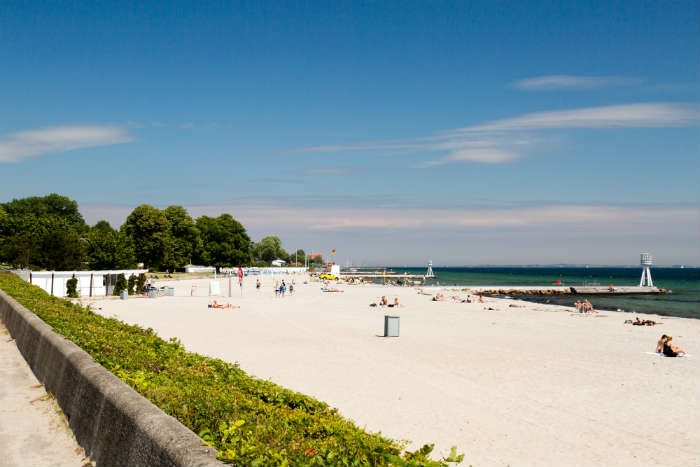 Hidden Beach Resort, Riviera Maya, Mexico
A true naturist haven, the luxurious Hidden Beach Resort has 45 beachfront suites where visitors can relax, drink and eat in the nude. Strictly adults-only, dances, spa visits and access to some of the area's best beaches are offered in the all inclusive package.
Little Beach, Maui, Hawaii
Beautifully covered in glorious white sand and washed with turquoise waters, Little Beach sits in a hidden woodsy cove for ultimate tranquillity. Its nickname 'Secret Beach' derives from the fact that nudity is technically illegal here, though tolerated by local law enforcement in this secluded, relaxed area.
Plage de Tahiti, St Tropez
Famed for pioneering the topless bathing craze of the 1960s, St Tropez is home to a number of nudist beaches. One of its dreamy coastlines at Plage de Tahiti is a well-known celebrity hotspot so keep your eyes peeled for some famous flesh.
Playa La Tejita, Tenerife
Situated on the southern part of the island, Playa La Tejita's rock surroundings create the ultimate feeling of privacy whilst offering protection from the winds that also make the area a popular windsurfing spot. Ideally located at the foot of Montana Roja, it's easily accessible with two car parks placed nearby.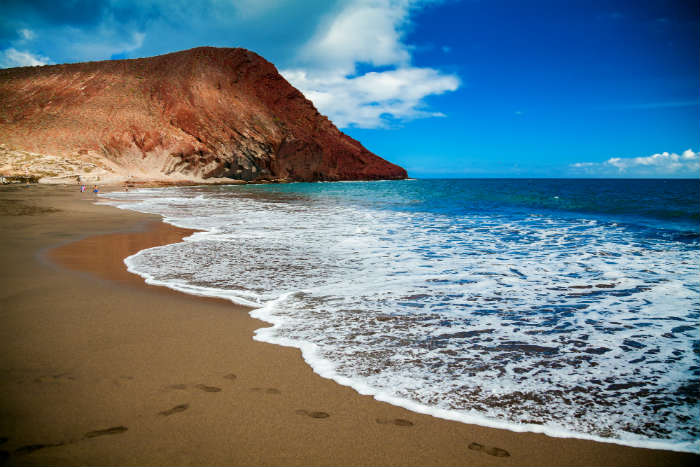 Hedonism II, https://www.icelolly.com/destinations/jamaica
Promoting a more playful naturist experience, Hedonism II is aimed primarily at singles and couples and unlike most other nude beach offerings. Located along Negril's famous 7-mile white sand beach, the resort has separate facilities for swimming, sunbathing, volleyball and more plus vast spreads of cuisine and a lively party scene.
Baker Beach, San Francisco
Looking to combine a nude bathing session with great inner-city vibes? Baker Beach provides panoramic views of the famous Golden Gate Bridge and is popular for beach walkers and photographers alike. The naked recreation area is designated on the northernmost section, though swimming is discouraged due to the dangerous surf.
Have you ever been on a nakation before? Where did you go? Tweet @icelollyholiday!