Rome is one of the most popular city break destinations in the world, drawing countless visitors every year in search of a cultural adventure or a romantic weekend. But with just a few days to discover the best the city has to offer, what are the unmissable essentials?
Explore the Vatican City
The Vatican City is technically the smallest country in the world, but has no shortage of amazing sights! Its most famous landmark is the beautiful St Peter's Basilica, where visitors can climb to the top of the dome for sprawling views of the impressive square below and Rome beyond.
People watch at the Spanish Steps
These steps connecting the Piazza di Spagna at the bottom to the Trinita dei Monti church at the top are a bustling hub of locals and tourists alike, and a great place to sit in the sun and watch the passing crowds. Spring is the best time to visit, when the steps are covered with bright pink azalea flowers.
Visit the Colosseum
Get in touch with your inner gladiator at the Colosseum, an incredible testament to the ingenuity of the Roman Empire. Although time has taken its toll, the architecture is stunning to behold. It's easy to imagine the bloody performances that unfolded here, and stand in such sharp contrast to the beauty of the amphitheatre itself.
Sample authentic Italian gelato
Italian ice cream is world-renowned, and with a gelateria on almost every corner you'll have plenty of opportunity to discover your favourite flavour! You're unlikely to be disappointed anywhere in the city, but for top quality ice cream try the famous Il Gelato di San Crispino, which featured in the bestseller Eat, Pray, Love.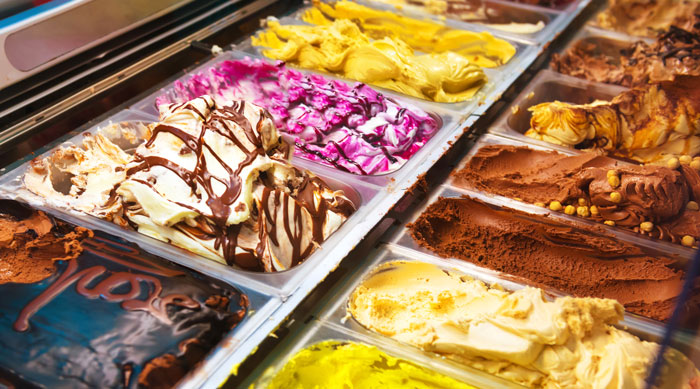 Escape to the beach
If you start to get overwhelmed by the fast pace of the city, or just want an opportunity to improve your tan, head out of the city to one of the beaches on the coast. The closest are Fregenae and Maccarese, just 30 minutes away by car and accessible by train, and you'll find these coastal towns have a great nightlife too.
Search for great deals to Rome.
By Kate Moxon – Culture vulture/Gelato addict at icelolly.com