You know what we love? Holidays with everything included. Flights, hotel, food, drinks, entertainment, personalised budgie smugglers – the whole lot. Okay, so personalised budgie smugglers are generally classed as a pre-holiday extra so perhaps not everything is included but all inclusive still ensures best value on the whole package. Always a popular area for Brits, the Canaries offer many resorts that provide just that so read on and find out where you should go for your next break.
Bahia Principe Resort, Tenerife
Ah, Tenerife. It's arguably the most popular of all the Canary Islands and long been a favourite with holidaymakers everywhere. Great for couples and families, the cliff-top Bahia Principe Resort has a range of sports classes for the active types, separate pool and mini-club just for kids and spa facilities for those looking to make like a yo-yo and unwind. With soft drinks and snacks available 24 hours a day, there are more refreshments than you could shake a stick at. Not that we believe anyone has tried. You'll also be able to wine and dine in one of five restaurants, take a dip in three swimming pools or hit two budgies *sorry* birds with one stone at the luxurious pool bar.
Hotel Paradise Lago Taurito, Gran Canaria
Located just 50m from the sea, Hotel Paradise Lago Taurito in Gran Canaria has the beauty of balancing in-resort fun alongside those all-important hours spent chillaxing at the beach. With unlimited access to Lago Oasis Waterpark, you can liven up your holiday with loads of super-cool water slides that'll have you weeeeing all the way down. What do you mean, "ew"? We were talking about the term of excitement exclaimed when one is enjoying themselves on a theme park ride, for example. What did you think we meant? Regular daytime and evening entertainment, including aqua aerobics, volleyball, professional shows and live music will keep your whole party occupied or leave the kids at one of the children's clubs and pamper yourself at nearby Spa Krabi.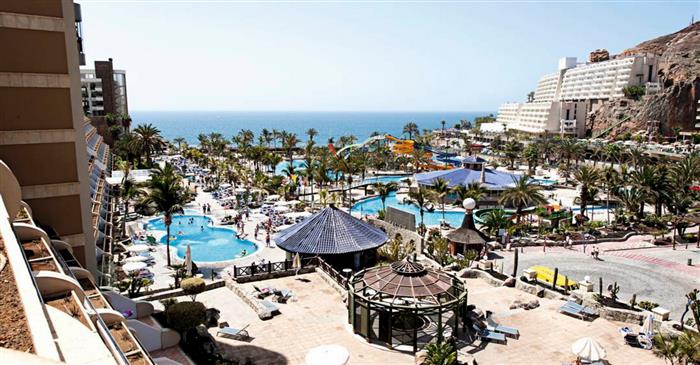 Clubhotel Lanzasur, Lanzarote
If lounging around catching some rays isn't your thing, Clubhotel Lanzasur is the perfect choice. This resort offers guests a wide range of activities and facilities including ping-pong, computer games, mini-golf, archery, tennis and a full daily entertainment programme. You'd be hopping mad not to pay a visit to the Flamingo Beach, situated just 100m away, or alternatively, let off some steam in the hotel's sauna. Better yet, why not release of all that muscle tension attained during a friendly afternoon bout of water polo with the other secretly ridiculously competitive responsible adults at the Turkish bath and massage room? Don't tell us it's just a game. Holiday or not, beast mode remains enabled.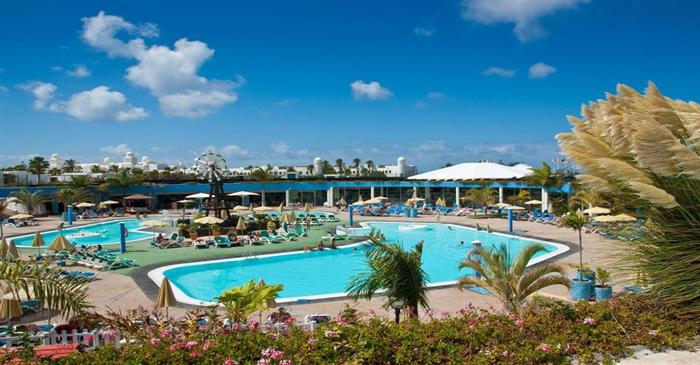 Pierre & Vacances Origo Mare, Fuerteventura
What's that? You've had a taste, no pun intended, (it definitely was) of the things to expect with all inclusive and now you find yourself asking "please icelolly.com, we want some more." (MOOOORE!?) Well, with 12 outdoor pools, its very own aqua park and a choice of 40 different activities on an island that provides 10 months of sunshine a year, Fuerteventura's Pierre & Vacances Origo Mare gives you just that. Guests can partake in numerous water sports, including windsurfing and kitesurfing whilst diving is also available. After a day of splashing around, you'll be happy to relax in the wellness area which includes a spa, beauty salon and massage treatments before completing your evenings with some live music or a trip to the amusement hall as part of the hotel's entertainment programme.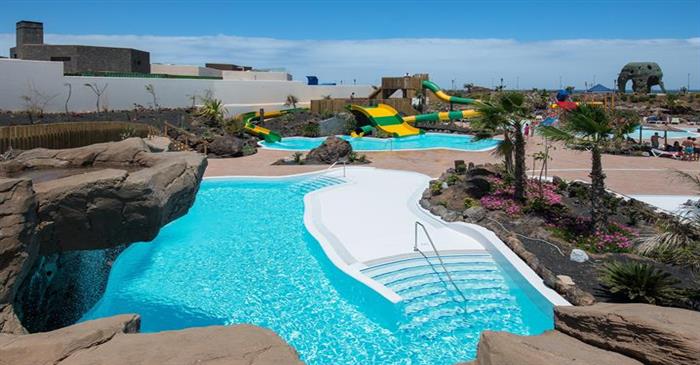 H10 Taburiente Playa, La Palma
Everyone likes waking up and hearing the sea gently caressing the edge of the shore and with this all inclusive hotel, you don't even need to have bought one of those 'Sound of the Ocean Waves' CDs. That's right, the H10 Taburiente Playa in La Palma is situated directly by the beach so why not treat yourself with an ocean-view terrace and change your morning views from OK to OMG. Offering guests a full range of cuisine based on a selection of fresh produce and show cooking, the resort is set within peaceful surroundings and laid out for taking things easy. The restaurant has, you guessed it, an ocean-view terrace while the two large swimming pools are skimmed by beautiful palm gardens. It is in 'La Palma', after all.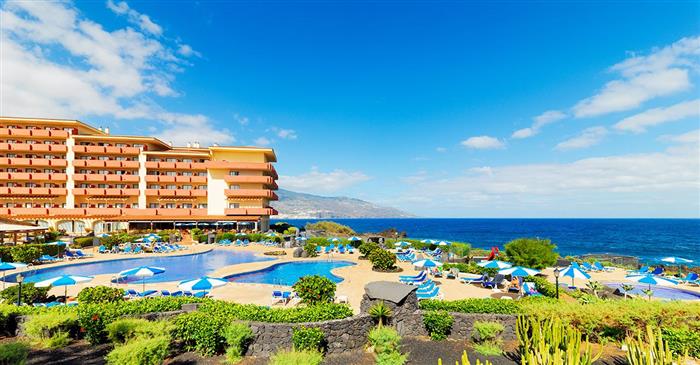 What's the best thing about all inclusive? Can you recommend any all inclusive hotels in the Canaries? Let us know in the comments below!