If you're considering your first cruise holiday but don't want to test your sea legs on a 14-night voyage, a mini cruise is the perfect way to try out a cruise without sacrificing lots of time or money. There are a range of 2-5 night cruises that are perfect for a long weekend or a week off work, where you can see some of Europe's best cities while having all your meals and evening entertainment taken care of onboard. Here are some of our favourite short cruises to find out if cruising is for you, but be warned – you may just get hooked!
2 Nights: Southampton to Bruges
For a newbie cruiser, a 2-night cruise to Bruges ticks all the boxes. You have enough time to try out the cruise experience without being at sea for too long, and the ship is small enough that you won't get outfaced by the countless levels and zones. A day's stop at Zeebrugge port will also give you the chance to explore the scenic canals and old cobbled streets of Bruges, seek out the In Bruges filming locations and overindulge in Belgian chocolate and waffles, before hopping back on the ship to enjoy various dining options and evening entertainment.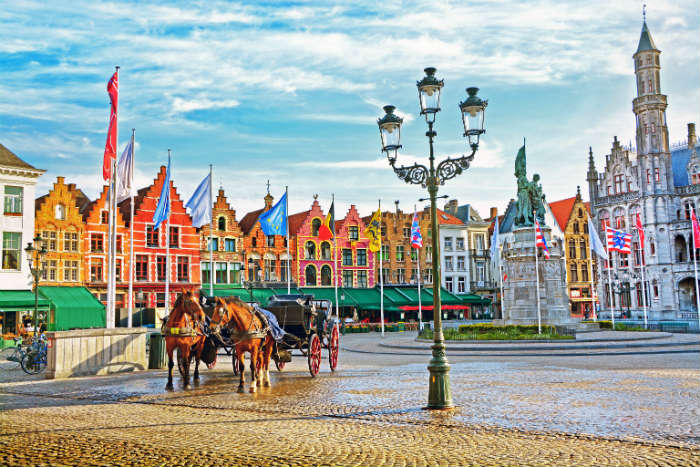 3 Nights: Tilbury to Amsterdam and Antwerp
Can't decide on just one destination? A 3-night cruise gives you time for a day wandering the waterways of Amsterdam, visiting the Van Gogh Museum and shopping at the outdoor markets, before sailing down the Dutch coast for a second stop in Antwerp. Here you can visit the city's cathedrals and churches, check out the beautiful train station, and sample a few of the many Belgian beers. Late departure times ensure you have the majority of your days to spend ashore, but you can also return to the ship for dinner if you prefer.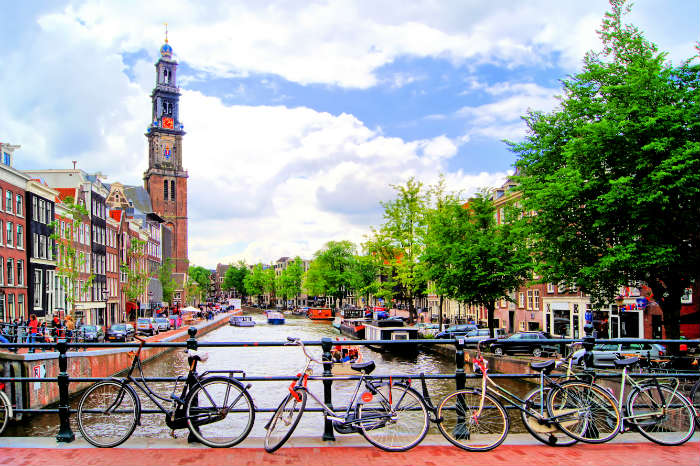 3 Nights: Liverpool to Dublin and Cobh
UK residents can fly to Dublin in less than an hour, but the slow route allows you to take in more than just the capital city! A day ashore in Dublin allows you a comfortable amount of time to get around all the top landmarks including Trinity College, St Patrick's Cathedral and the Guinness Storehouse. A second stop at Cobh cruise terminal gives you the chance to travel inland to Cork, or take a trip to Blarney Castle. On the ship, you can enjoy a full board dining experience accompanied by top class entertainment and activities.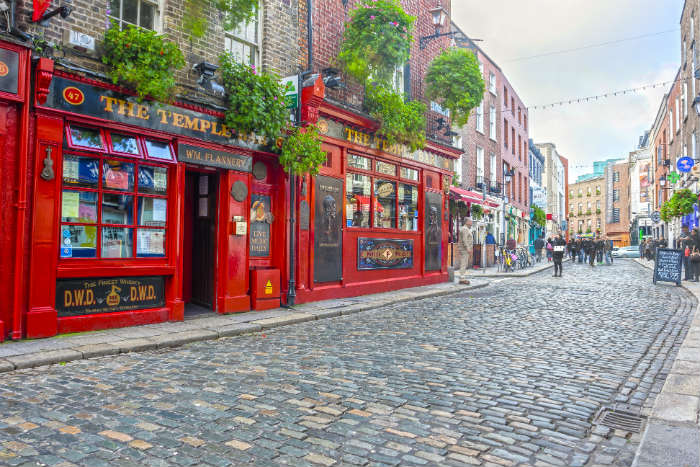 5 Nights: Newcastle to Norway
If you're desperate to see the beauty of the Norwegian Fjords, a cruise is definitely the easiest way to do it. Departing from Newcastle, there are various cruise companies that run routes past some of the most spectacular fjords, and also include stops in Bergen and Eidfjord to give passengers time to go ashore and explore. Bergen is a vibrant city of art museums and busy bars and restaurants that makes itself stand out with rows of brightly coloured houses, while Eidfjord is a more traditional village close to Voringfoss, Norway's most spectacular waterfall.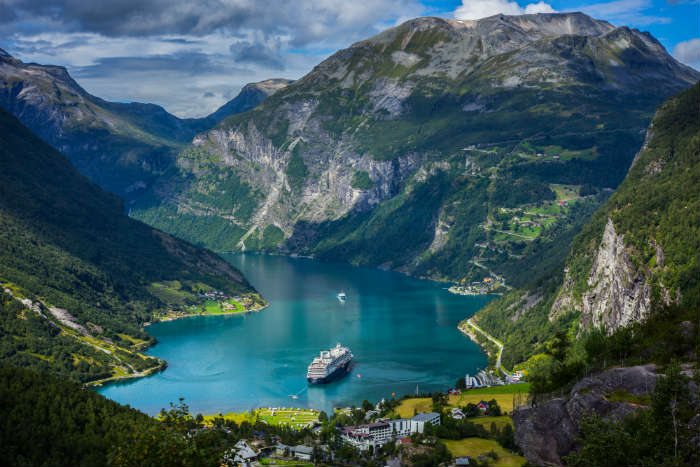 ---
---