Forget public transport and ditch the costly cabs! When you hire a car, the open road is yours for the taking. After all, exploring unfamiliar places is one of the reasons why we travel – and with a hire car, those hard-to-reach places will be at your fingertips.
So, if you're looking to add an extra dash of freedom to your adventures abroad, our top car hire tips will ensure you have the best experience possible.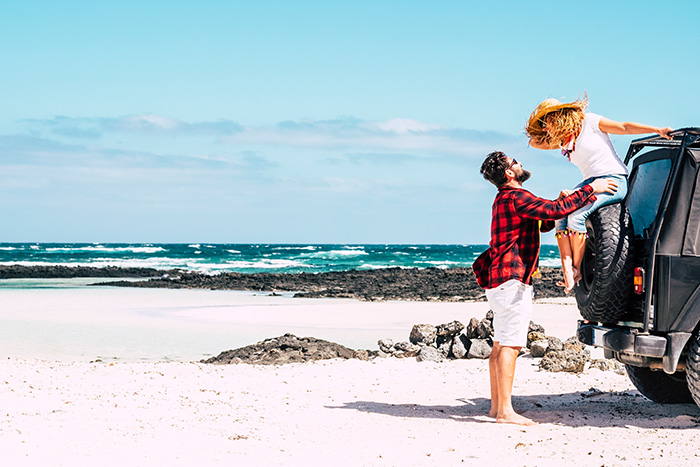 1. Compare and book in advance
Increased summer demand, coupled with rental companies reducing their fleets during the pandemic, has resulted skyrocketing car hire prices this year. It means it's never been more important to compare and book your car hire in advance.
The sooner you do this the better, because prices are likely to rise as your pick-up date approaches and you'll have fewer cars to choose from. But even booking the day before can be cheaper than at-the-desk prices.
That's where we come in. With icelolly.com, you can compare hundreds of car hire deals to find the right wheels for you – because getting a good deal isn't just about paying the cheapest price.
2. Choose the right rental
Hiring a car is more about more than getting a cheap vehicle. It's your holiday, after all, and it's important you find the right rental for your needs. Start with the basics, such as pick-up location, transmission type, fuel type (full-to-full fuel policies are generally considered the best value for money) and whether the car has air-conditioning.
Then you can get into the fun stuff: the type of car itself. Mini or compact cars are generally good picks for city driving – go bigger and you might be too worried about damaging the car on narrow old town streets to enjoy yourself. Intermediate or standard-size cars might be more comfortable for longer trips, especially if you're travelling with kids and need car seats, but they can cost much more.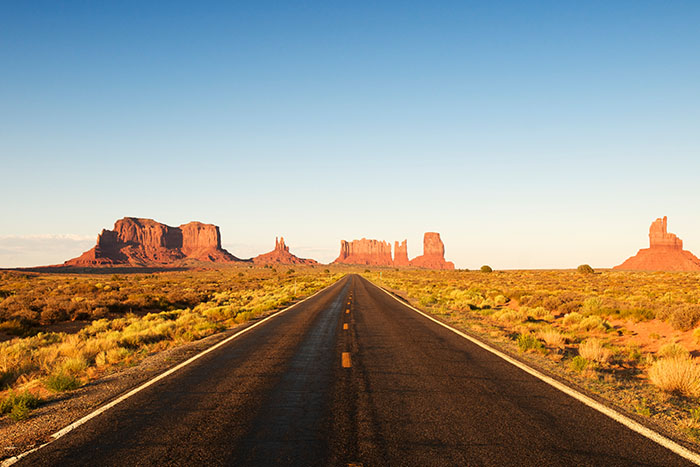 3. Forget the add-ons
On the topic of car seats, bringing your own can be a good way to save money on your car hire. Many airlines will let you take one on board for free, though you'll probably have to install it in the car yourself.
Other costly add-ons include satnavs. Instead, bring your own or download map data to your phone and use it offline to avoid roaming charges.
Be aware that, in some countries, GPS devices that show the locations of speed cameras or radars are illegal. In France, for example, you can be fined up to €1500 if your device has this setting. Check the laws for your destination (the AA is a good starting point) and disable it before you set off, if required.
4. Make sure you take the right documentation
To rent a car abroad, you'll need your Great Britain or Northern Ireland photocard driving licence, a second form of ID such as your passport and a credit or debit card.
Other documents you may need include a free DVLA check code, which gives the car hire company one-off access to your driving record, and an International Driving Permit (IDP). IDPs cost £5.50 and you can pick one up from your nearest Post Office. You can check if you need an IDP on the Foreign Office website.
It's also worth contacting the hire company before you arrive to see if they require any other documents.
5. Understand your car hire insurance
In Europe, basic insurance is generally included in the cost of your rental. Called Collision Damage Waiver (CDW) or Loss Damage Waiver (LDW), it covers certain types of damage and theft and will usually include Third Party Liability Insurance.
It's damage to things such as the paintwork, undercarriage, windscreen and tyres that aren't generally covered. Should you damage these areas, you'll liable the first part of the insurance claim. This is known as the 'excess', and it can be as much as £2,000.
A car hire excess insurance policy can protect you from these costs. Car hire companies may try to upsell you on a policy, but this can be pricey addition to the cost of your rental. Instead, consider a standalone provider and buy your policy online in advance – it can give you peace on mind on the road.
6. Put together a pick-up and drop-off check list
When it comes to picking up your vehicle, make sure you go through all the existing damage with the company representative – you don't want to pay for damage that isn't yours later down the line. Most damage should already be recorded, but it pays to be thorough and take photos as you go. And look at everything: we're talking panelling, wing mirrors and even the hubcaps.
You may also be 'upsold' on a different fuel policy to the one you booked. The company may offer to switch you over to a full-to-empty policy to save you time at drop off. This means you'll have to pay for the full tank of fuel upfront – often at an inflated price – and you won't get refunded for any fuel you don't use. It can be convenient but it's generally not good value for money.
With a full-to-full policy (considered the fairest option), you'll need to fill up the car before you return it. If you can, choose a petrol station close to, but not directly at the airport as it can be cheaper.
You may also be required to clean the car before returning it. Check with your provider during pick up, as you'll need to leave time to organise this at the end of your trip.
When you drop off the vehicle, a representative should check over the car with you. Sign it off there and then – it will help protect you from unexpected charges when you get home.
Dropping the car off after hours? As a precaution, take more photos of the vehicle as you left it. In the unlikely event something happens to the car before morning, timestamped photo evidence can help you dispute charges.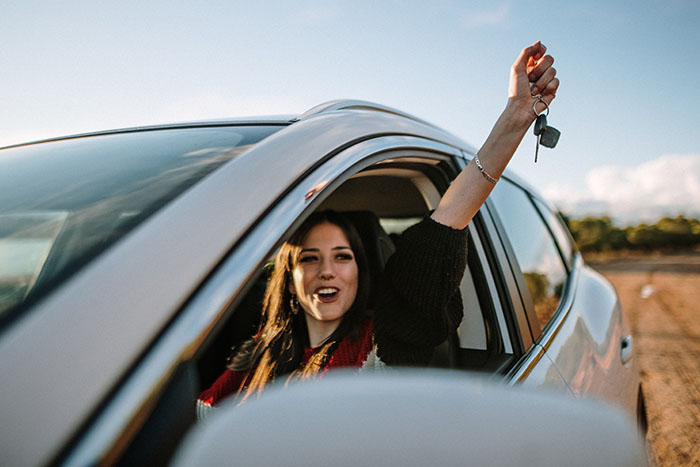 7. Research the driving laws abroad
First off, the basics. Be prepared to drive on the right-hand side of the road in most countries (Lookers has a guide to driving on the 'wrong' side of the road if you're worried).
Then, you'll need to get into the nitty gritty of the driving laws – they can be quite different to the UK. For example, if you wear glasses and are planning to drive through Spain, you must have a spare pair with you in the vehicle at all times. During winter weather conditions, it's illegal to drive in Germany without winter tyres and it's against the law to drive a dirty vehicle in Belarus.
Also be aware that alcohol limits can be much lower in other countries than in the UK.
For a country-by-country rundown of driving laws, head to the AA website.
8. Plan your journeys
No one plans to get lost, so map out your route in advance to stay on track and avoid tolls you aren't prepared for.
It's also a good idea to take a satnav (see caveats in point three) in case something goes wrong, or you change your plans. It'll save you a lot of time, stress and expensive fuel.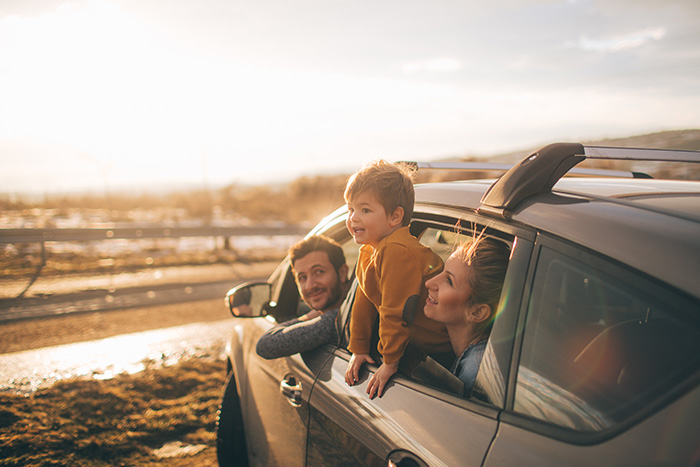 9. Know what to do if you're involved in an accident
If you respect a country's driving laws and stay alert, it's very unlikely you'll be involved in a driving accident abroad. However, it's best to have a plan in place as a precaution.
At the scene of the accident, make notes of what happened and take photos that include the other vehicles' number plates as well as their positions. You should exchange insurance details with those involved, take the names and addresses of any witnesses and ensure you don't claim liability.
Make sure the police are called and request a copy of their report. If there is a language barrier, ask for an interpreter. If you're driving in Europe, you may receive a European Accident Statement, which will give an agreed statement of the facts surrounding the incident and help with any insurance claims.
You should always report an accident — no matter how minor — to your car hire service and never have a car repaired without getting the company's approval first.
10. Know how to dispute unexpected charges
Keep all evidence including photos, contracts and other documents relating to your car hire. If you find unexpected charges to your card, the evidence can help you raise a dispute with the car hire company.
To do this, your first port of call is the company itself. They must provide clear justification for any charges they've added, and you can raise a formal complaint with them if you're unsatisfied with this.
If speaking to the company doesn't work, the European Car Rental Conciliation Service can assist with European rentals. Most major companies are members.
You may also be able to claim the money back through your credit card under Section 75 of the Consumer Credit Act. For rentals made with a debit card, the Chargeback process may help. Get in touch with your bank.
Other useful resources include Resolver, the Citizens Advice Bureau and the UK International Consumer Centre.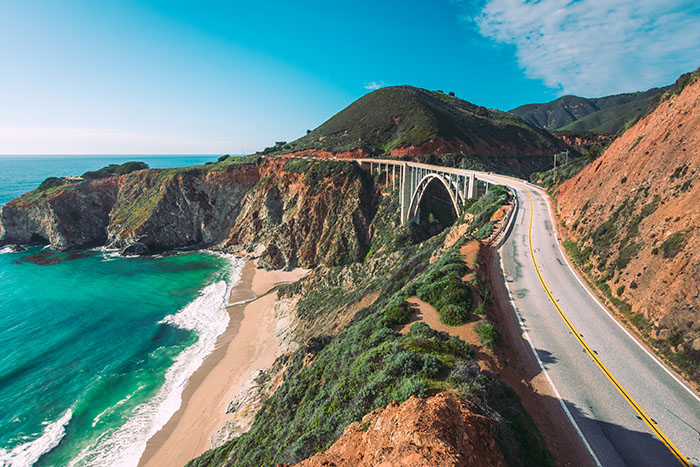 Ready to hire a car on your next holiday? Tweet @icelollyholiday and let us know where you're heading!