British citizens have been advised all travel to Tunisia by the Foreign and Commonwealth Office (FCO) ever since June 2015, leading to the withdrawal of holiday packages to popular tourist hotspots including Tunis, Sousse and Hammamet. There have been developments in the advice issued recently however, with the update reflecting an assessment that the risk to British nationals in Tunisia has changed.
Read on to find out the latest…
What are the new developments?
The FCO no longer advise against all travel to Tunisia, except for parts of the south, interior and certain areas near the borders with Algeria and Libya. This means UK tour operators can resume advertising holidays in the country for the first time since June 2015.
This is in part due to the security improvements that the Tunisian authorities and tourist industry have made since the terrorist attacks in mid-2015, with support from the UK and international partners.
Where can I go?
Holidaymakers are able to visit most areas of the country, including the previously popular resorts of Tunis, Monastir, Sousse and Hammamet. Certain parts do still fall under the 'advise against all but essential travel' or 'advise against all travel' umbrellas however, though this is primarily the non-touristy regions, as mentioned above.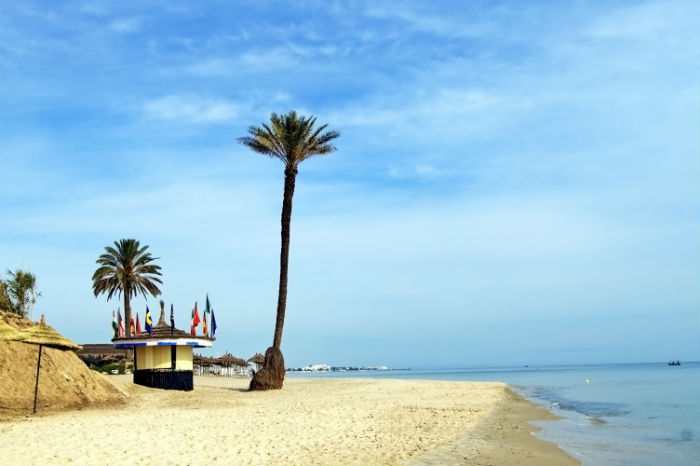 Can I compare Tunisia package holiday deals on icelolly.com?
Yes! Tunisia holiday packages were very recently made available to compare on icelolly.com once again. You can check out the latest offers here:
Is there anything I should still consider before travelling?
The UK government has implemented additional security measures in several countries, including Tunisia, and you should always co-operate fully with security officials. Hand luggage restrictions are in place for inbound direct flights from Tunisia to the UK such as the banning of large phones, laptops and tablets in the cabin.
You should also take out comprehensive travel and medical insurance before travelling.
Will I need a visa?
British passport holders don't need a visa for visits of up to three months. On arrival, security checks are sometimes carried out on British passport holders who were not born in the UK, which can take a few hours and you will need to be patient until clearance is given. These types of checks rarely take place on departure.
What's security like out there?
You may come across military or police security checks. If you do, approach slowly, don't cross boundaries without permission and be prepared to present photo ID if asked.
Demonstrations sparked by economic, political or religious tensions often occur. Most protests are peaceful, but some have affected key services, disrupted traffic or have become violent.
You should keep up to date with developments, avoid all protests and places where large crowds gather and follow instructions given by the security authorities and your hotel.
Are there any particular local laws I should know about?
Local laws reflect the fact that Tunisia is an Islamic country. Respect local traditions, customs, laws and religions at all times and be aware of your actions to ensure that they don't offend, especially during the holy month of Ramadan or if you intend to visit religious areas.
In the coastal holiday resorts the dress code is very much like any European city or tourist area, although topless sunbathing on beaches may cause offence. If you're visiting religious sites or more remote areas of Tunisia, you should dress more modestly.
Carry a form of photo ID at all times (e.g. a copy of your passport) and be prepared to show this to uniformed security officials if asked to do so.
Anything else I need to be aware of?
You should visit your health professional at least 4 to 6 weeks before your trip to check whether you need any vaccinations or other preventive measures.
There's no provision for free medical attention for foreign nationals.
All doctors' fees, medication and hospitalisation in private clinics have to be paid for on the spot so make sure you have adequate travel health insurance and accessible funds to cover the cost of any medical treatment.
UK issued credit and debit cards are accepted in some but not all of the larger shops, restaurants and hotels.
It is strictly prohibited to take Tunisian dinars (local currency) out of the country.
To exchange any Tunisian dinars left over at the end of your stay into sterling or other hard currency you will need to show the receipt from the bank where you first withdrew the dinars.
You can contact the emergency services by calling 197 (police), 190 (ambulance) or 198 (civil protection).
You should avoid taking any photographs near sensitive political or military sites.
If you need emergency help from the UK government, contact the British embassy, which is located in Tunis.
Advice issued in this post has been retrieved from https://www.gov.uk/foreign-travel-advice/tunisia and is current as of 23 August 2017. You should always make sure you are aware of the latest advice before travelling.