You may remember that last year icelolly.com were the proud sponsors of the Travolution Consumer Awards, an industry-wide event that acknowledges excellence in the field, and the exciting news this time around is that we are doing it all over again!
The night recognises evidence of innovation and sheer endeavor to succeed in digital travel, whilst The Consumer Awards specifically are unique in the way that they are the only set of categories voted for by the public and it's for this reason that we need your help.
We've covered various holiday-related bases and compiled a shortlist of brands for each of the five awards, so now we need you, the consumer, to assist in picking out the worthy winners for each one.
Take a look at the categories as well as the nominees in the voting form located immediately below and get behind your favourites now! Oh, and we've also included a little blurb about why each brand is nominated and a few more details about specific campaigns just slightly further down this page.
Don't delay, back your choice now!
Nominee Details
Best On The Box: Travel TV Advert Of The Year
British Airways - 'Made By Britain' = An ad that marks BA's Centenary celebration, the brand highlights 100 years of taking the world to Britain and Britain to the world with the help of numerous famous faces including boxer Anthony Joshua, musician Paloma Faith and actor Gary Oldman
Expedia - 'Travel Like A Champion' = An official partner of the UEFA Champions League, Expedia's TV ad aims to show travellers that true winners aren't just found on a football field, but in the holiday booking process too
On The Beach - 'Let's Get You On The Beach' = No prizes for guessing what On The Beach's entry wants to help you with! The advert also touches on other benefits of booking with the company, including its ATOL protection
Travel Republic - 'Sale UK' = This advert informs users of the various types of holiday available for consumers through Travel Republic, namely romantic breaks, dramatic sunsets and fun aplenty in the sea and sand
Impact Award: Green Initiative Of The Year
easyJet - 'Orange Spirit' = An initiative that highlights the brand's drive to reduce their environmental impact, including cutting fuel usage, flying as efficiently as possible and decreasing carbon emissions per passenger kilometer by 8% when 2020 arrives
Royal Caribbean - 'Save The Waves' = An initiative that is sponsored by Royal Caribbean International and focuses on preserving the ecology of our world's oceans not just at sea but in port also
TUI - 'Environmental Champions' = A set of awards that highlight hotels which go above and beyond to do their bit for the environment
First Choice - 'Better Holidays, Better World' = An initiative that demonstrates First Choice's greener and fairer hotels, carbon-efficient planes and their desire to maintain natural charm and tip-top condition of holiday destinations around the globe
Dare To Be Different: Best Alternative Use Of Social
On The Beach - '#ThisBikiniCan' = A campaign that launched on National Bikini Day over on Twitter and aimed to celebrate and encourage body confidence, both on holiday and back home
Virgin Holidays - 'The Trending Travel Guide' = An area of the Virgin site that gathers recommendations from millions of social media posts, all in the name of travel inspiration
Ryanair - 'Try Somewhere New' Podcast = A podcast, promoted via social, which explains more about a variety of different holiday destinations to listeners, with the help of some travel experts
First Choice - 'Pause To Find...' = A series of social GIFs that prompt users to pause videos, which flick through various destinations, and discover where they should go for different holiday experiences
Travel Republic - 'Woke You Were Here?' = A YouTube video which asks TV travel icon Judith Chalmers to undertake a special investigation
Nation's Favourite: Most Loved Holiday Company
This one is a little more self-explanatory and needs little enlightenment – simply vote for whichever company you like the best!
TUI
Jet2holidays
Love Holidays
On The Beach
Lightbulb Moment: Most Innovative Product Offering Of The Year
Jet2.com - Nando's PERi-PERi Flight Bites = An in-flight menu option which combines holidaymakers' love for jetting away with helping consumers get their Nando's fix, becoming the first UK brand to do so in the process
Teletext Holidays - Free Transfers = A campaign which launched on football's Transfer Deadline Day and provided travellers with the opportunity to score free in-resort transfers
Travel Republic - Holiday Generator = A tool which makes looking for that next holiday ultra-easy by asking users to take a short quiz and explore a range of possible destination options
On The Beach - #LoveOnTheBeach = A Valentine's Day campaign which turned consumers' holiday photographs into illustrations, asking people to post 'loved-up' beach shots on social media for the chance to have theirs sent back as a digital artwork
Royal Caribbean - Spectrum Of The Seas = A brand new ship which features an ultimate family suite, skypad and ripcord by iFly amongst many other cool factors
The individual winners of each category will be revealed on Thursday 14th November at the 2019 Travolution Awards!
Related Articles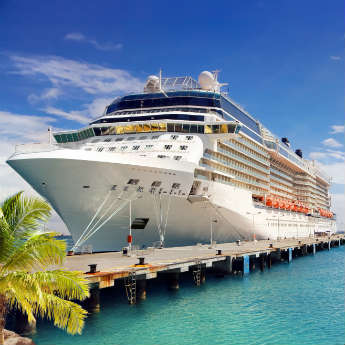 Published on 26th September 2017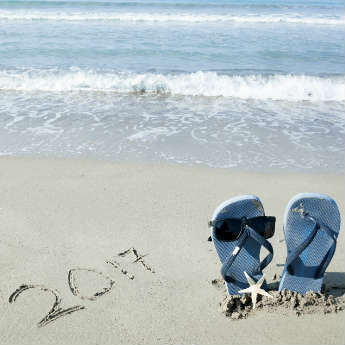 Published on 28th September 2017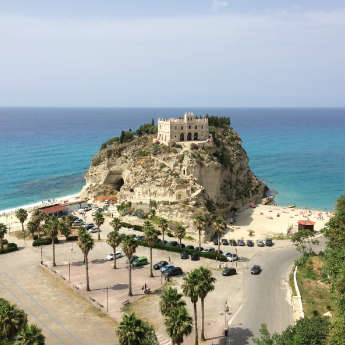 Published on 22nd September 2017