The airport is definitely the worst part of your holiday; all you want is to be sitting on the beah in the sun but first you have to suffer security queues, long waits on uncomfortable airport lounge chairs and potentially even delays. The stress of the airport is double when you have kids, who will be bouncing off the walls with holiday excitement. The best way to distract them? A few airport games!
Play I Spy
An oldie but a goodie! Take turns testing each other with "I spy with my little eye, something beginning with…" Alternatively, put a twist on it by challenging your kids to spot an item in the airport starting with each letter of the alphabet. This should take them a while!
Game apps
Download some apps onto your phone or tablet to keep the little ones amused. There are new ones coming out all the time, so have a quick browse through the top-rated or seek out themed games that you know your kids will love! If you have a tablet, it's also a good idea to download a few episodes of your child's favourite cartoon.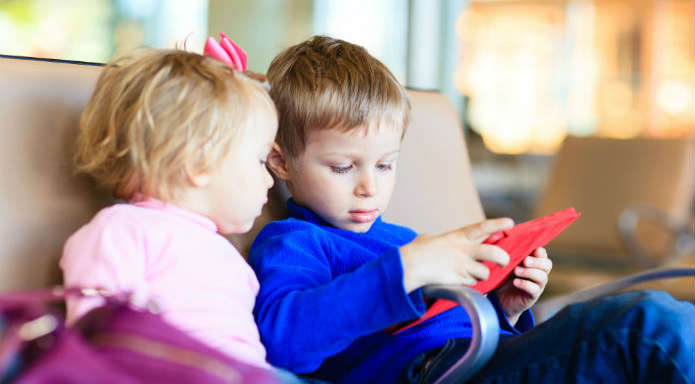 Present Time
Nothing distracts kids like presents! They don't have to be big or expensive – in fact, small and cheap is preferable. Have a few wrapped goodies to dispense every hour or so, and your kids will love the simple act of discovering their newest surprise! Include a few things for them to snack on, but nothing with a lot of sugar or you'll have a hyperactive child to cope with at 35,000 feet.
Read more: Flying with Kids - The Survival Guide
Watch the Take Offs
If the airport has an observation deck, take advantage of it! Kids love to watch the planes take off and land, so if you can find a good vantage point this will keep your little ones entertained for ages. If you have some fun facts to reel off about planes, all the better! A fun extra facet to this game is to encourage the kids to 'guess' where the plane is going.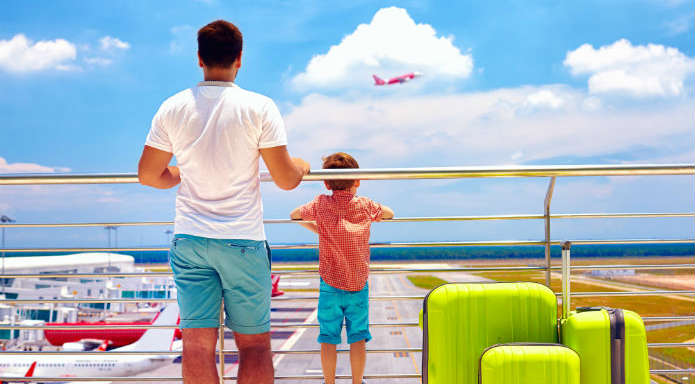 Tell Them About Your Destination
This is the perfect time to get your kids interested in where you're going, and even get their opinion son what they want to do. Print off photos of the hotel, beaches, and various activities around the resort, and talk them through what you might be doing while on holiday. Getting them excited about the destination will stop them complaining about the tedious journey!