Cruises are becoming more and more popular in the world of travel. Holiday makers from all walks of life, not just the rich and privileged, are going on cruise holidays to destinations all around the world. The thing is, there are so many cruise companies to choose from, how do you know which one is the right one for you?

Well recently, Emma, from icelolly.com's marketing team, got the chance to go on Fred Olsen's Balmoral cruise for a few nights and this is what she found out…
The evening shows are incredible
There's no shortage of entertainment on a Fred Olsen cruise. Guests are entertained by singing, dancing, magic, comedy and music every evening buy the entertainment staff and crew, so if you think an evening on board is going to be boring, then think again. One of the best evenings is the crew show where staff from housekeeping, laundry and food service all showcase dances and songs from their home countries. One exception is "The Engine Boys" who provide hilarious entertainment towards the end of the show, but we'll leave that surprise for when you're on board.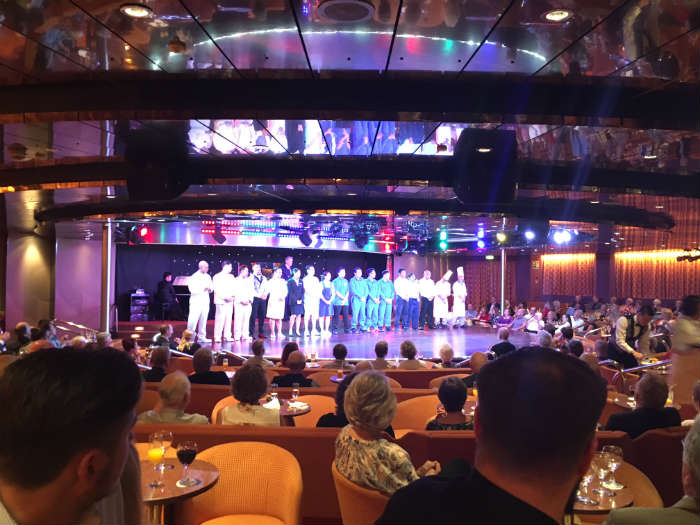 The staff are friendly
When you go on holiday, you expect the staff of where you're staying to be friendly but the staff on a Fred Olsen cruise go the extra mile. They'll remember your name even if you've only met once, they always greet you with a friendly smile and they will look after you so well that they may just be one of the most memorable things about your holiday.
The food is first class
From sushi to steak, seafood to roast dinner, pasta to grilled fish. Whatever your food choices, you're guaranteed there'll be something you like. You're also guaranteed to eat so much food, that you think you'll never want to eat again, until the next meal on board that is…
The Grill on the Balmoral ship is the best place to get a specially cooked steak, if that's what you fancy, and make sure you visit the Gala Buffet which is a showstopper of food around 11.45pm. That time might seem a little late and you think you might not be hungry, but wait until you see the food and try not to have a little portion…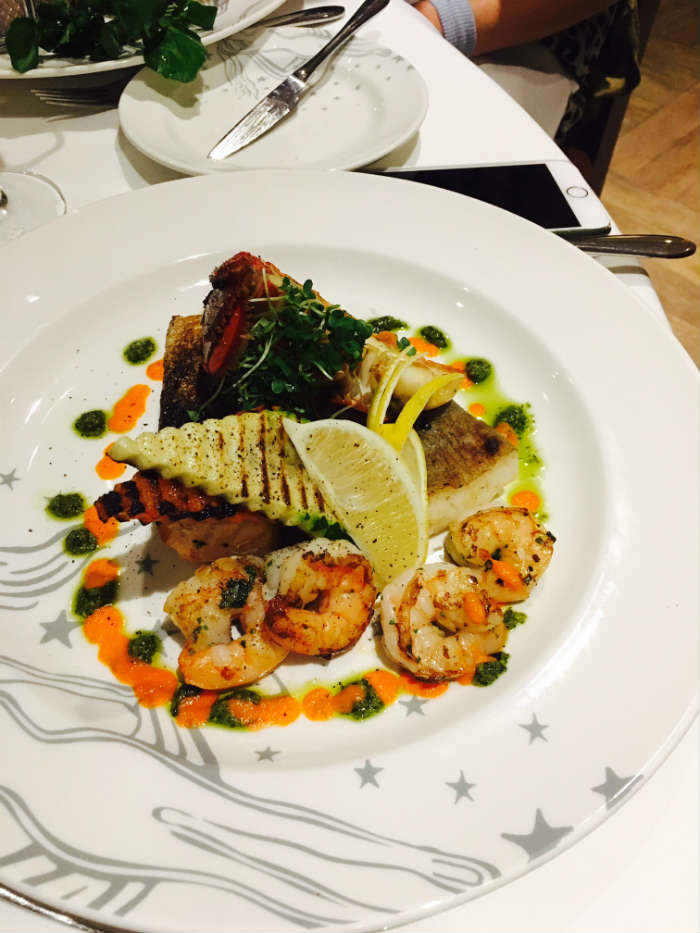 The ships are homely
With many cruise liners opting for flashy novelties to entice customers back, Fred Olsen are keeping true to their roots and maintaining the homely, welcoming feeling of their ships. There are no flashy gimmicks on board, just a great cruise ship with lovely pools, a great spa and fitness centre, a theatre, several bars, fun entertainment, great food and even greater staff.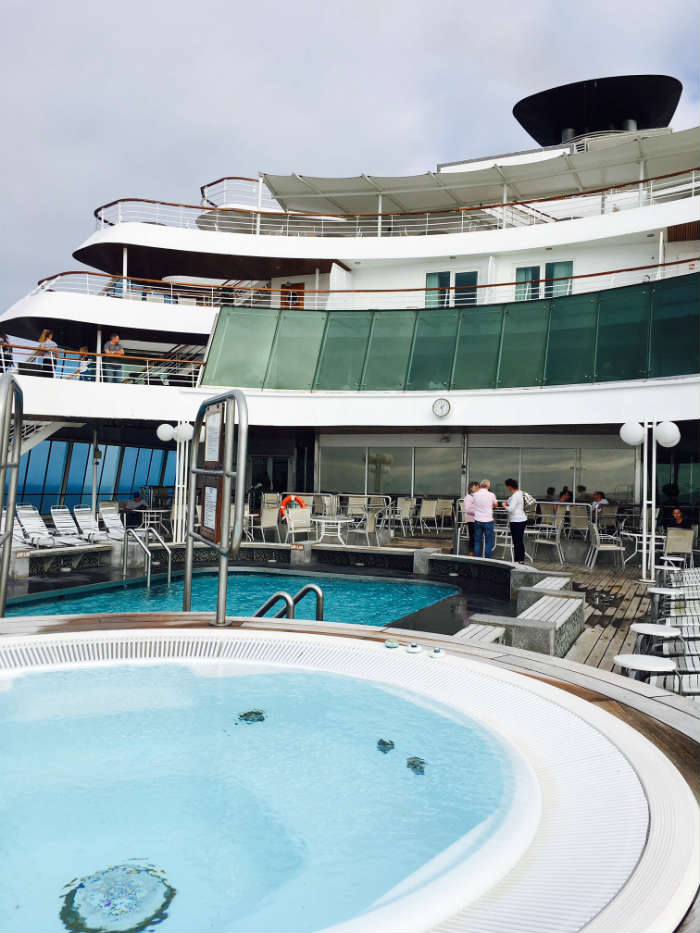 Bigger isn't always better
Yes, it can be amazing to go on one of the biggest cruise ships in the world but the smaller ones, like the Balmoral, have their advantages. They can get closer to more destinations, meaning you are often docked right next to the destination you're visiting. Also, some of Fred Olsen's cruises are flat bottomed meaning they can sail directly into the heart of a city on a river cruise. You couldn't do that on a big ship!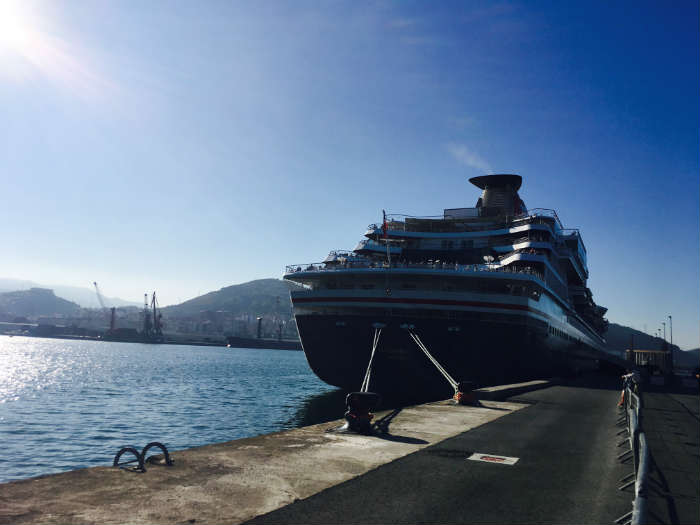 There's plenty of space
Even at full capacity, the Balmoral had plenty of room for everyone and the ship never felt crowded. There are enough restaurants and bars for everyone to relax in and you'll always find a seat for the evening shows.
There are a huge amount of tours to choose from
No matter how nice the ship is, you're going to want to get out and see the destinations. If you're feeling adventurous, you can make your way off the ship independently and see the destination at your leisure. Alternatively, why not take advantage of the off-shore cruises offered, where not only can you get taken around the port destination but also to beautiful places a little further afield. When we docked in La Rochelle, we took a tour out to Coulon and La Garette, also known as Green Venice, for a tour along the beautiful tree-lined canals, something which we can recommend if you get the chance.
---
---