You've got your tickets booked, your bags packed and you and your friends are all ready to go. It's time for your long awaited holiday to Ibiza! Now there are a lot of things to do out on the White Isle. You can lounge in the sun, go to the beach and watch the legendary sunset from the sunset strip in San Antonio. However, you can also do what Ibiza is famous for and that's to try out the incredible clubs and pool parties this island has to offer. One of the ones that should definitely be on your Ibiza party bucket list, is Craig David's TS5 Pool Party at Ibiza Rocks. If you're going to this epic party, here are the answers to some questions you might have so you know what to expect when you get there.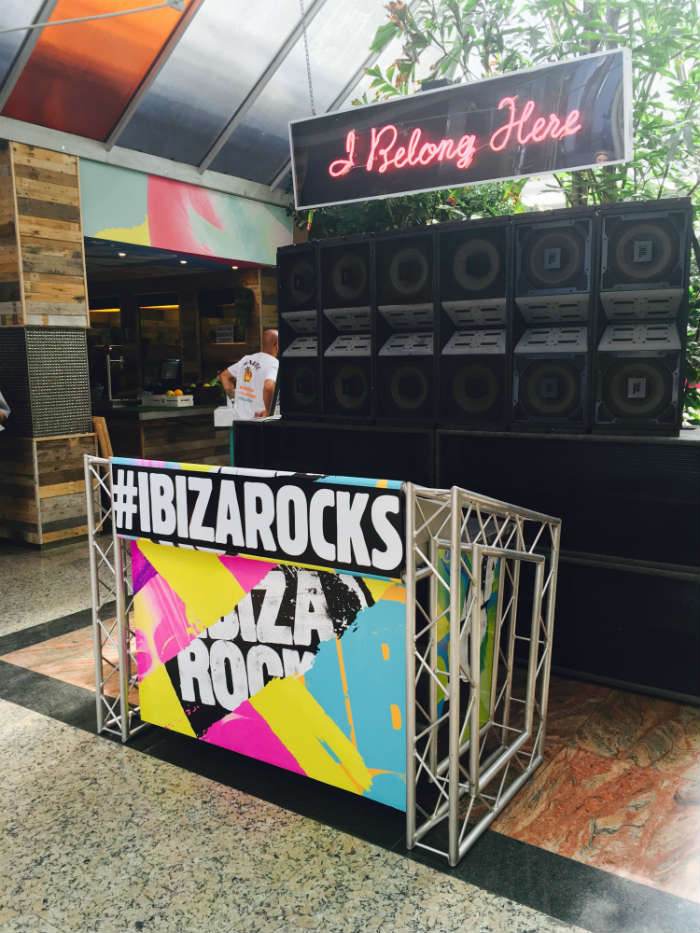 Are the drinks expensive?
Compared to regular Ibiza standards – where a cocktail can set you back around 20 euros – the drinks at Ibiza Rocks Hotel are fairly average. You pay 6 euros for a glass of wine, 8 euros for a cider and 12 euros for a cocktail. Soft drinks, such as lemonade, are 5 euros a glass so really this day out might not be as expensive as you think it might be.
Is it actually a pool party?
Yes, at Craig David's Pool Party at Ibiza Rocks, you can actually dance the day away in the pool with your friends. So, bring your bikinis, your swimming costumes and your boardies and enjoy Craig David pool side. You might not get the best view of the man himself but jumping in the water is a definite refresher in the hot weather!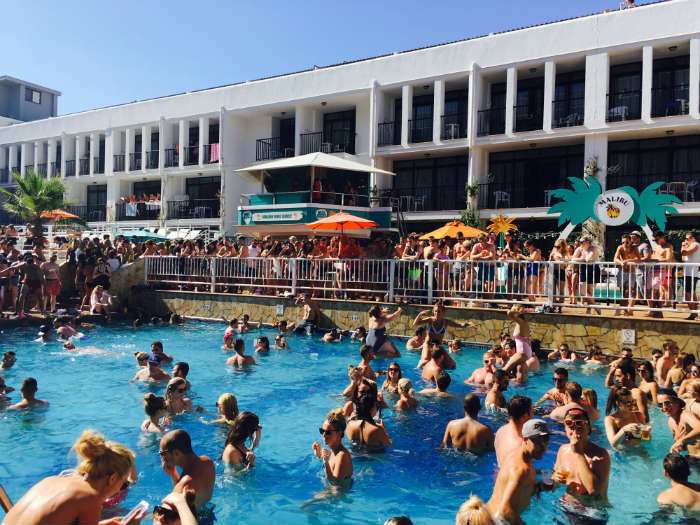 When does Craig David start playing?
This may vary slightly, but when icelolly.com recently went to Ibiza, Craig David started playing around 5pm - just as we arrived to the venue! Of course, there are other artists and DJs playing from 2pm but if you have other things planned during the day, then arrive at 4.30pm just in time to catch the main act.
What kind of tickets can I get?
Well, you can book general admission tickets which just allow you entry into the main area and the pool. VIP standing, gives you a queue jump and access to a private area and bar – although unfortunately, the private area doesn't give you a good view of the stage and the queue is non-existent if you go a bit later in the day. So if you want to see Craig David in real life, or you end up going a bit later to Ibiza Rocks, this ticket might not be the best option.
There are also VIP beds and sun loungers available which are right next to the stage. If you fancy splashing the cash, these look like they would be worth it. You have the best view of the stage, you get a queue jump and you have table service so you don't even have to leave your premium dancing spot to go to the bar.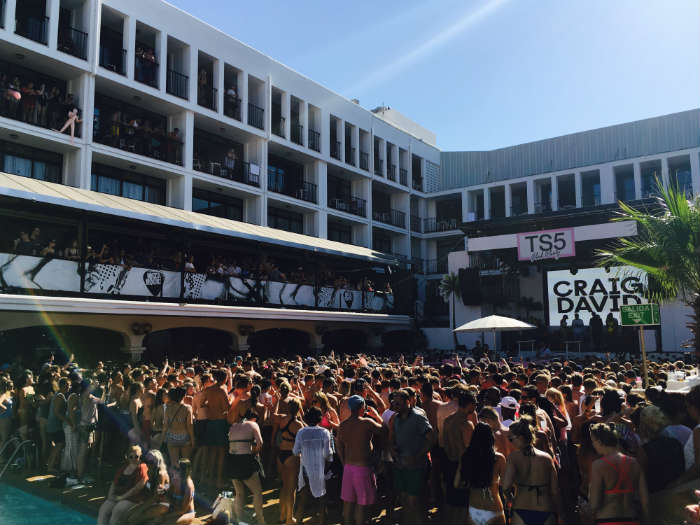 When does Craig David's TS5 Pool Party start and finish?
Craig David's Pool Party at Ibiza Rocks is a daytime event so the doors open at 2pm and the music finishes at 8pm. The end time is perfect so that you can walk to the beach to watch the sun go down on the sunset strip or, you can head back to your hotel, grab some food and get ready to enjoy the rest of your night at one of Ibiza's legendary clubs.
What kind of music is played?
It all depends on who's playing! Throughout the summer, you can expect to see DJs such as Majestic, Monki and Big Narstie so the music will be slightly different. However, we can tell you that Craig David plays all of his classic songs, some even twice, gets the crowd going with his new tunes and throws in old school hits that will take you right back to your childhood and early teens. Just expect music that will have you dancing from the moment you step into Ibiza Rocks to the moment you leave.
If you have any more questions about Craig David's TS5 Pool Party at Ibiza Rocks Hotel, let us know in the comments below! Or if you've been, we'd love to know about your experience!