For British tourists, all inclusive resorts are by far the most popular choice for a holiday in the sun. But it's not the only kind of all inclusive holiday you can get – all inclusive cruise holidays offer a similar kind of 'free-flowing' food and drink system, and have the added benefit of allowing you to visit several destinations in one trip.
Of course whether you prefer a cruise or in-resort all inclusive holiday will depend on what kind of traveller you are and what you value on your holiday, but there are a lot of overlaps between an all inclusive beach holiday and a cruise package in terms of what you can pay for upfront and enjoy without incurring any extra costs once you're on your holiday. Read on to find out why all inclusive fans should consider a cruise holiday!

What does an all inclusive cruise include?
This can vary between different kinds of ships and packages, but as an absolute minimum your fare will include onboard accommodation, selected restaurants, non-alcoholic drinks and use of basic facilities like swimming pools. Most newer cruise liners also include daytime activities for both adults and children, and evening entertainment, while the luxury liners will offer a completely all inclusive experience with alcoholic drinks and shore excursions included in your price.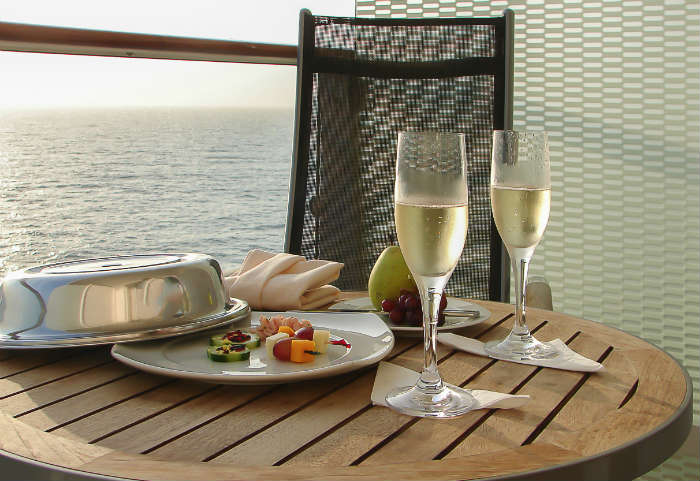 As every all inclusive fan will know, all inclusive resorts represent much better value for money in this respect – an all inclusive beach holiday package will include all on-site restaurants, drinks and activities as standard, usually for a lower price than a cruise. However cruises often argue that they offer a higher standard of accommodation and customer service, and if you're not planning on spending a lot on extras like excursions or speciality dining the basic price will be competitive with an all inclusive resort holiday.

Who is an all inclusive cruise suited to?
There are so many different cruise companies targeting different groups and types of traveller that families, couples and mature travellers alike will be able to find a cruise that suits them perfectly! However there are a few particular aspects of all inclusive cruises that are real benefits for certain people:
If you want an easy, relaxing holiday without sacrificing your sense of adventure, a cruise is for you. On an all inclusive resort holiday you feel like you have to stay in the hotel to make the most of your food and drink package, but on a multi-stop cruise you can go ashore to explore a different city or town every day and still eat all your paid-for meals on the ship.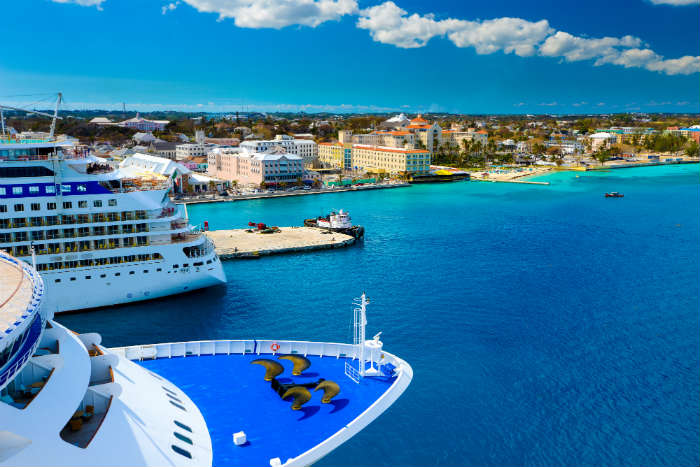 If you don't drink, an all inclusive resort will not give you the best value for money as you'll be paying for a drinks package you won't be able to take full advantage of. All inclusive packages on a cruise don't tend to include alcoholic drinks, so teetotallers will not feel like they're paying for something they won't use.

What are the added benefits of a cruise vs resort?
One of the big benefits of a cruise is the sheer range of options on offer, whether you're choosing a meal, activity or evening entertainment. Particularly on the larger ships, there are so many restaurants, bars, excursions and activities that if you have the budget you could do completely different things every day of your holiday. There is a level of variation on a cruise that you don't get with most all inclusive resorts.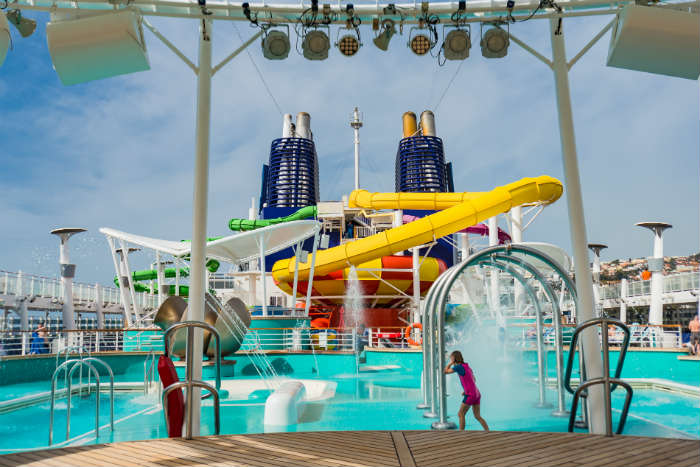 Image credit: hbpictures / Shutterstock.com
Another benefit of cruises is that it's very easy to identify the ships that are tailored to your needs – if you're a family requiring lots of activities and clubs to entertain your kids or a mature couple who want to enjoy sophisticated evening meals and dancing, it's easy to find a ship that caters to your requirements and will be filled with like-minded people. When you book an all inclusive resort, it can often be difficult to work out before you get there what kind of people will be staying at your hotel.
So what are you waiting for? Find your perfect cruise today!
---
---