When planning Asian escapes, so many start day dreaming about the beautiful beaches or the nightlife of Thailand, the amazing local food and history in Vietnam, or the glamorous city life of Dubai and Singapore. So often though, these well-known destinations brush aside any thoughts of beautiful Indonesia.
Bali, one of Indonesia's most popular places, has long been a tropical hotspot for those in Australia but it has so much to offer us Brits on the other side of the pond too. Don't let the long flight put you off from all this amazing island has to offer though. Yes, it does take a while to get out there but you might be amazed with how much lies waiting for you whether you prefer a relaxing spa and beach break or something a little more adventurous.
Despite not even covering 6,000 square miles, Bali has an incredible range of sights, sounds and smells just waiting to tantalise your senses. You could be the type of traveller who prefers to while away their holiday in a 5* resort being waited on hand and foot, or you might fancy yourself an explorer who wants to let local life capture your imagination. Either way, Bali has everything you need to make that dream trip a reality from the stunning beaches to the lush jungles and here's why it could be the perfect destination for you…
Beach Bums
With waves crashing on to golden shores, Bali is a beach bum's paradise. If you like the hustle and bustle while doing your sun salutation, look no further than Kuta, Legian and Seminyak beaches - these keep you in the middle of all the action so you can party while working on your tan.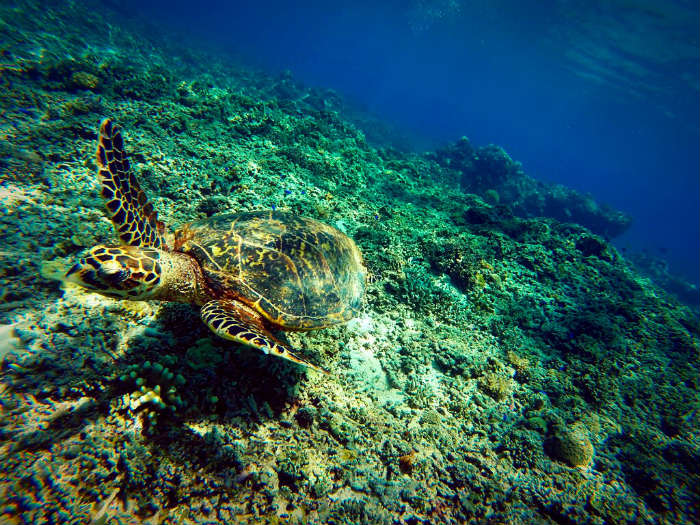 Prefer something a little quieter? You want to head to Canggu for sun and surf, or Sanur if you want to have the whole beach to yourself. Hidden coves in Uluwatu, Dreamland and Bingin are perfect for those who prefer a little privacy, while Jimbaran beach is the one for a romantic dinner at sunset. Tried all these out but still haven't had enough - why not hop on the boats and head over to Gili Trawangan or Gili Air for a few days of absolute island paradise and snorkelling with sea turtles?
Spa Babes
If you just want to get away from the stresses of life at home and work, you're in the perfect place for a spa break. Asia is the home of some of the best spa treatments and massages you will ever find and there really is something to suit every budget. You might be on a backpacker's budget and prefer to choose cheaper accommodation before heading to the spas and salons on the streets for £5 massages. Alternatively, if you fancy something a little more luxurious, there is the option to stay at a hotel with a spa in the building for treatments at your disposal. Many of the mid-size to larger hotels come with a spa as part of the complex so you don't have to venture into the busy streets.
For those who want to go extremely high end, you have some incredible 5* resorts to choose from. Some are so large you never even have to venture off the property! Imagine relaxing with stunning views across the beaches or jungle as you enjoy the finest massages and treatments! Bliss! Resorts and hotels are scattered across the whole island so make your choice dependent on how much time you plan to spend in the resort and how much time you want to spend exploring the island. As the yoga centre of Bali though, Ubud is a particularly good area for relaxing and enjoying a focus on health.
Adventure Seekers
Asia is made for adventure seekers and explorers, it may be very touristy but it is still extremely easy to escape the crowds and get off the beaten track. Whether your passion for adventure takes you to the ocean to surf the powerful waves or to the temples to explore the history of years gone by, there's no doubt you'll find something that excites your soul.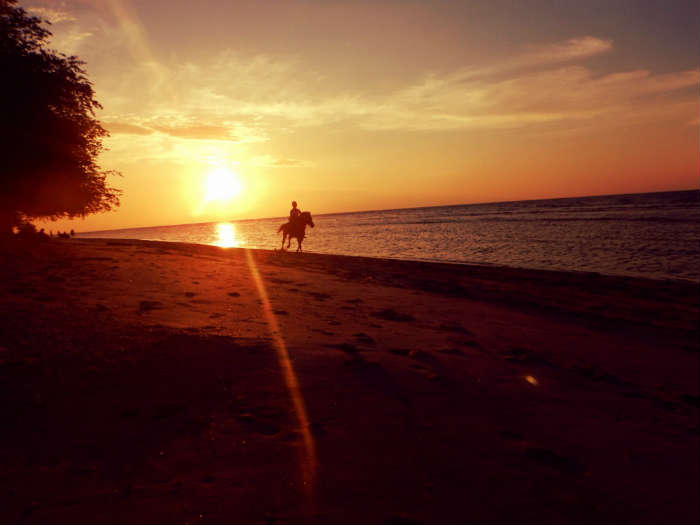 Bali is the perfect place to ignore the tour groups and hire a motorbike, it gives you such freedom to explore the island at your own pace and you can really get a feel for the countryside and the stunning rice paddies. With amazing sites to explore including the Monkey Forest, Rice Terraces and temples scattered all across the island and the coastline, there is so much to keep you entertained. For those who have a bit of mermaid in them, there are some incredible diving and snorkelling experiences just waiting to enjoyed and then there's the fun activities like mountain biking and jungle trekking to do in this gorgeous part of Indonesia.
Nature Lovers
Bali is nothing if not beautiful, from the ornately carved doorways to the endless lush, green rice terraces and the stunning endless beaches. It is the perfect place to really get back to nature and to appreciate completely contrasting landscapes. In just a few hours you can see vast, towering cliffs, jungle vines trailing across the temples time forgot and gorgeous reefs teeming with life just metres from the beach in crystal clear waters.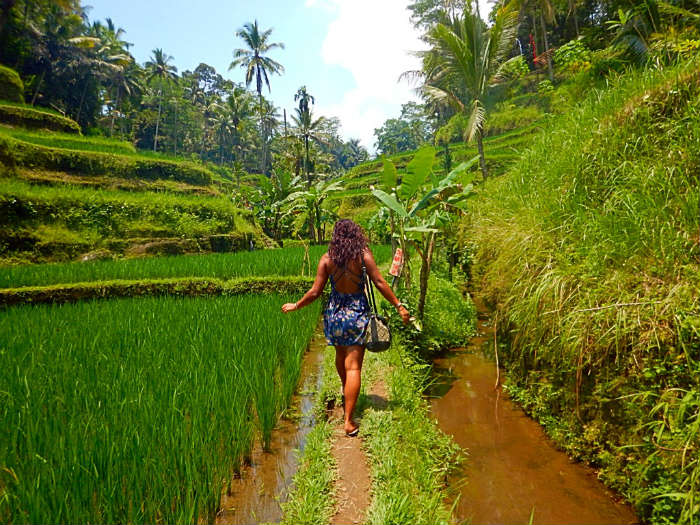 So, if you want to escape to a place that offers a chance to explore such vastly different environments at your own pace, Bali is the one for you. Not a day will go by where you're bored of the mesmerising landscape, so make the most of it and get out of busy Kuta and Seminyak. Head for the quieter parts such as Ubud, Mount Batur, Menjangan Island and West Bali National Park, and prepare to fall in love.
This post was written by Lucy who writes over at Absolutely Lucy. Now she's living in Australia, Lucy's blog will feature the best travel adventures and tips from that country but she also has a lot of great content about fun festivals and European breaks. It's definitely worth checking out!