Cheap Holidays
Cheap Holidays
Make your money go further this year when you find a cheap holiday with icelolly.com! We want to make sure you get the best possible deal, so we make it easy for you to find the perfect holiday at the perfect price. Whether you know exactly what you want or are just searching for a low cost break, icelolly.com can help you find exactly what you're looking for!
How can I find a cheap holiday?
Book far in advance or last minute
Experts suggest that the best time to book your cheap holiday is 9 months in advance. Prices are lowest when availability is highest, and many airlines and hotels offer early booking incentives such as free checked luggage or a room upgrade, allowing you to get the most for your money! Alternatively, prices tend to drop a few weeks before departure to fill the remaining availability, so if you are flexible you can get a great deal last minute.
Go all inclusive
Booking an all inclusive package allows you to easily control your holiday spending, as you can enjoy all the food and drink you want knowing that it's already paid for! Although you pay more upfront you will find that this is cheaper than buying all your food in the resort, so for a low cost deal all inclusive is the way to go.
Sign up to email newsletters
icelolly.com use their email newsletters to promote the best deals, share exclusive offers and announce sales, so subscribe to our mailing list to be the first to hear about cheap holiday deals.
Top Cheap Holidays Destinations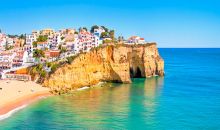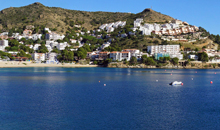 Costa Brava
With modern tourist resorts and historic Spanish cities the Costa Brava remains a firm family favourite year after year. read more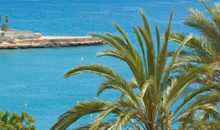 Costa Dorada
With over 150 miles of golden sandy beach, the 'Golden Coast' of Costa Dorada is ideal for beach lovers! read more
Not What You're After? Why Not Try...
---