It's an extremely exciting time here at icelolly.com as we are beginning to fulfil our ambitious plans for the future. We have major plans for development over the next three years in which we aim to achieve our vision of becoming the UK's leading holiday comparison website.
We cannot achieve our aspirations without the commitment and enthusiasm of our dedicated employees who share in our desire to help our customers get the holiday they want and deserve.
We want to attract and retain the best talent available to us and our aim is to have a diverse workforce which reflects the local community we recruit from. We provide an informal, friendly and fun working environment to support individuals achieving high standards of service to our customers and achieve our aims.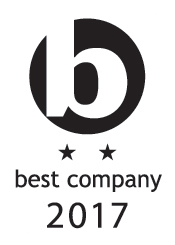 We are proud to have been accredited with the Investors in People standard, and our assessor commended our approach to people management, working environment and culture, great team and dynamic working environment.
Our 2* accreditation from Best Companies recognises our commitment to excellence and is a credit to all of the icelolly.com team whose dedication and enthusiasm make a great place to work.
We have been awarded the Business Transformation Management Team by Yorkshire and North East BVCA in recognition of the progress within the business since the September 2013. As regional winners, we now go forward into the national final to compete against other UK regions, before the national winners are announced in November. The BVCA awards are the premier annual gatherings of regional private equity and venture capital professionals in the UK.
Vacancies
Vacancies
We are always on the lookout for talented people with commitment and enthusiasm to join our team of dedicated employees who share in our desire to help our customers get the holiday they want and deserve. Click here to find out about the types of roles we have within the business and what our people think about us.
We aim to employ people who reflect the diverse nature of society and we value people and their contribution, irrespective of age, sex, disability, sexual orientation, race, colour, religion or ethnic origin.
We would love to hear from you if you share our enthusiasm and feel you can make a positive contribution to our business.
We currently have the following vacancies available:
Position
Terms
Closing Date
Further Information
Influencer Marketing Coordinator
up to £20,000 pa plus benefits
31st August 2017
Job specification
To apply for any vacancy, please email hr@icelolly.com
Due to the high volume of applications we receive for our vacancies, we are not able to reply to everyone individually. If you have not heard from us within 28 days of submitting your application for one of our vacancies, please regard your application as unsuccessful. Strictly no agencies.
Return to top
Recruitment Process
Recruitment Process
The Recruitment Process
Our recruitment process at icelolly.com is designed to ensure we recruit the best possible talent. We want people who are passionate and dedicated about helping our customers have a great experience and for our people to have the right skills, abilities and attitude to help us achieve our objectives.
Advertising & Applying for Vacancies
We advertise our vacancies internally within the business and also externally using a range of advertising media.
All applications can be made online by uploading your CV. We would love to hear from you if you share our enthusiasm and feel you can make appositive contribution to our business. So we encourage you to forward your CV to us, so that we can retain your details on file for any future vacancies that arise.
Selection
We use a wide range of selection and assessment techniques depending on the vacancy we have.
This could include:
Telephone Interview – This would take no more than 30 minutes and helps us gain a basic understanding of your strengths and skills
Personality Questionnaire – Our Personality Questionnaire is an on line assessment, and the type of questionnaire you complete will depend on the role you have applied for. Most questionnaires will take no longer than 20 minutes to complete.
Face to Face Interview – Face to face interviews will normally take place with your potential line manager and other colleagues, and we will ask detailed questions to gain a better understanding of your skills, knowledge and experience compared to the requirements of the role which is vacant. Interviews are a two way process, so you will also be given the opportunity to ask any questions about the role and company to enable to you decide whether they meet your expectations.
Work Based Assessment – We generally ask all prospective applicants to complete a work based assessment. This is to help us to understand your approach and assess your knowledge which we cannot always get from a face to face interview, and to give you an appreciation of the type of work you will be undertaking if you were successful in being appointed. Depending on the role, we may ask you to complete the assessment prior to an interview, or on-site when you attend for interview.
Offers
Once all interviews for a role are complete, we will contact you as soon as possible to give you feedback on the outcome of your application. You will be offered the opportunity to request feedback on your application, regardless of the outcome.
If you are offered a position with icelolly.com, we will send you an offer letter and contract of employment soon afterwards and agree a potential start date with you. All positions are offered subject to receipt of satisfactory references and medical assessment.
Return to top
Your CV
Your CV
Your CV is your opportunity to sell yourself to us, and show you have the skills, knowledge and experience for the role you are applying for.
We will only shortlist individuals who demonstrate that they meet the requirements of the role, so here are some useful hints and tips to consider before submitting your CV for a vacant role at Icelolly.com.
Include essential information such as name and contact details but do not include your gender, date of birth, age or marital status – we don't need to know this.
Your CV should:
Be easy to read
Have clear and concise content and formatting.
Focus on your skills, knowledge and experiences relevant to the role you are applying for
Detail any significant achievements which you are proud of and demonstrate skills you need for the role you are applying for
Detail any relevant employment history with your most recent role shown first, and include your responsibilities and achievements for each role.
Have accurate spelling and grammar
It is advisable to include a covering letter with your application which could include why you want the job, why you will be good at the job, and what in particular makes you a suitable candidate for the position.
Return to top
Preparing for the interview
Preparing for the interview
Before the interview
It always helps if you are able to research our company so that you can answer any questions about us the interviewers may ask. You can find plenty of information on our website.
Ensure you have read through the job specification in detail and note down any questions about our company or the role that you want to ask at the interview.
Telephone Interviews
Telephone interviews are normally first stage prior to meeting candidates face to face. All our telephone interviews will be pre-arranged so you should aim to take the call in a quiet place where you are able to discuss your application details without any interruptions.
If you are on a mobile, it is a good idea to check that you are in an area that has plenty of reception so that there are no disruptions to the discussion.
Please be prepared to run through your skills and experiences and provide as much detail to support your application as you can.
Face to Face Interviews
We want to find out as much as we can about you so you need to be able to tell us about your skills, knowledge and experience at interview.
Our interviews will be mostly competency based so we will focus on examples of where you have demonstrated your skills and experiences previously, whether this is from employment, education or volunteering.
We will try and put you at ease and our aim is to get the best out of candidates, so we won't ever ask you trick questions. If you don't fully understand any of our questions, please let us know and will be happy to clarify.
If you can't think of an answer, allow yourself some time to think before you respond.
Be honest and don't be tempted to exaggerate your skills and experiences as we want to make sure the role is absolutely the right one for you.
Assessment
We can only gather certain information from an interview, so in addition we will usually ask candidates to complete an assessment to assess their skills level and knowledge.
The assessment will normally be relevant to the job you have applied for and could include:
Presentation
In-tray exercise
Report on a specific topic
Personality Questionnaire
Ability Tests
At the point we invite you to the interview we will advise you whether you will be expected to complete an assessment.
Return to top