Ryanair is a low cost airline based in Dublin that offers flights to over 200 different European destinations including Berlin, Athens and Budapest. It is famous for its "no frills" service, with plenty of optional extras available to those who are willing to pay for them.
Eveything You Need To Know Before Travelling With Ryanair
Some icelolly.com holiday packages include Ryanair flights, which is especially great when there's a seat sale on, just make sure you know what to expect before you book.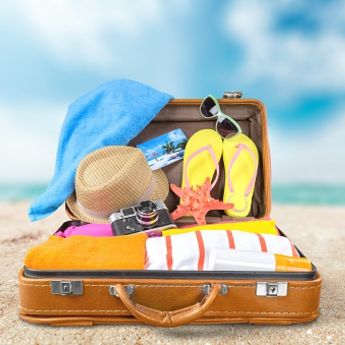 Low-cost airline Ryanair have made significant changes to their hand luggage allowance, which will affect all new and existing bookings.
READ MORE
Check out the latest deals available on icelolly.com and get your next much-needed holiday booked!.
READ MORE
How To Save Money On Ryanair Flights
Be organised: Booking early is always a great way of slashing costs so it's well worth signing up for alerts to find out when Ryanair releases seats. However, you may be able to get an even better deal by keeping an eye out for one of Ryanair's famous seat sales which tend to occur around major holidays e.g. Christmas, Black Friday, etc.

Pay for hold baggage when you book: If you're planning on bringing hold luggage (up to 20kg), paying when you book costs £25 per bag, per flight. However, if you add luggage later or wait until the airport, the price shoots up to £40 per bag, per flight – even if you buy hold baggage just a few hours after your original booking.

Stick to the rules: Ryanair are notorious for noticing when your luggage is a little bit over the weight limit, or outside the size limit, so make sure you pay attention to the fine print, or risk paying the price.

Compare, compare, compare: Just because Ryanair is a budget airline doesn't mean it's always the cheapest option. Make sure you compare flight prices and also check to see if you can get a package holiday for less money using icelolly.com.