With its chilly temperatures, beautiful markets and likelihood of snow, Europe is the best continent on Earth to get in the Christmas spirit. If you're looking for a Christmas with a difference, pack your scarf and gloves and jet off to one of our favourite festive cities!
Prague, Czech Republic
Prague has embraced the Christmas Market tradition, and now features many markets dotted across the city, the largest found in Wenceslas Square and Old Town Square. It's a perfect opportunity to do some gift-shopping for your loved ones, as the stalls are packed with handicrafts, jewellery, toys, scented candles and pretty tree decorations. Instead of dining in a restaurant, sample traditional sausages and pasties at the food stalls, and wash it down with a glass of Czech beer. With its beautiful gothic architecture and festive spirit, a holiday in Prague is the best way to spend Christmas!
Compare cheap Christmas deals to Prague.
Munich, Germany
Although most of Europe has now embraced the Christmas Market tradition, Germany did it first and they still do it best! Munich hosts over a dozen 'Christkindlmarkts', the biggest being in Marienplatz, the city's main square. The stalls lie in the shadow of a 100ft-tall Christmas tree covered in lights, and visitors are treated to live holiday music every evening, performed on the balcony of the Town Hall. Munich is also home to the 'Christkindl-Tram', a tram car that, for €1.50, allows you to take a 30-minute tour of the city while snacking on free gingerbread and mulled wine.
Compare city breaks in Munich.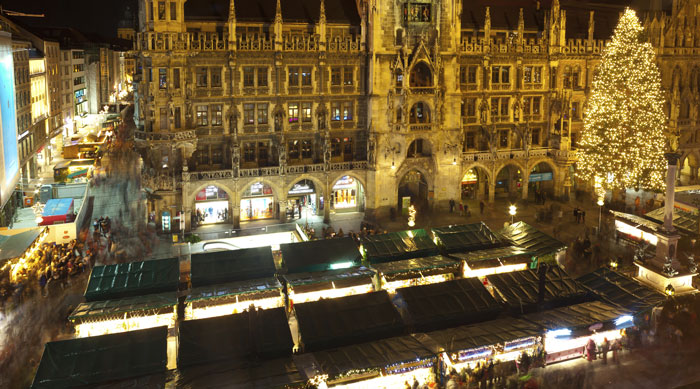 Amsterdam, Netherlands
Twice the festivities await you on a December holiday to Amsterdam! The Dutch celebrate Christmas on two occasions; the main gift-giving festival is actually on December 5th, when gifts are followed by songs and a huge feast. In comparison Christmas Day is a much more low-key affair, but does take place over two days - the 25th and 26th.
Search for cheap Amsterdam city breaks.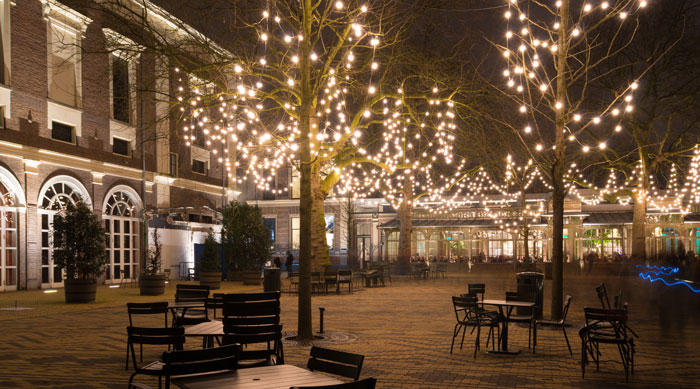 Vienna, Austria
Vienna is famous as one of the most beautiful and romantic cities in Europe, making it the perfect getaway for a Christmas break. The city's huge market is held in the Rathausplatz square and features over 150 stalls selling traditional wooden toys, hand-blown glass and christmas decorations, among a sea of other things. Apple strudel and toasted almonds are the sweet treats of choice, and you can sip on hot mulled wine while listening to the daily festive music concerts. Vienna is also an ideal base from which to go skiing, with many underrated slopes located within a few hours' drive of the city.
Find a city break in Vienna.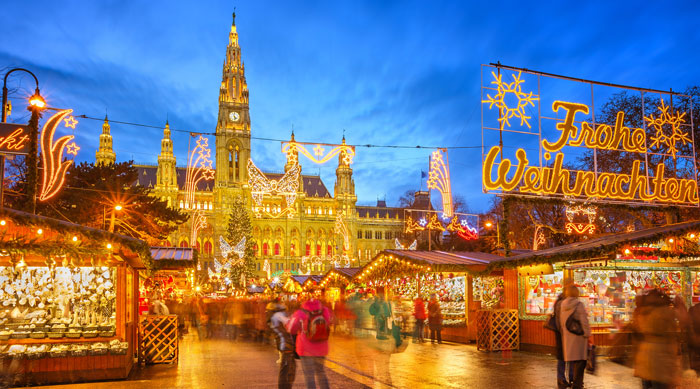 Read more: Best Christmas Shopping City Breaks
Tromsø, Norway
Aurora Borealis, Northern Lights, Polar Lights…whatever name you know them by, everyone has heard of the ethereal green lights that seem to float in the sky above the Arctic Circle. This amazing spectacle features on almost every bucket list, and Trømso in Norway is one of the best places to see them. Be aware that at this time of year Trømso gets a maximum of two hours light a day, but as the Lights are only visible in the dark this just increases your chances of a sighting. Peak viewing hours are from 5pm to 4am, so keep yourself entertained during the day with dog-sledding and rides on mountain-top cable cars. A trip to Trømso could be the Christmas of a lifetime!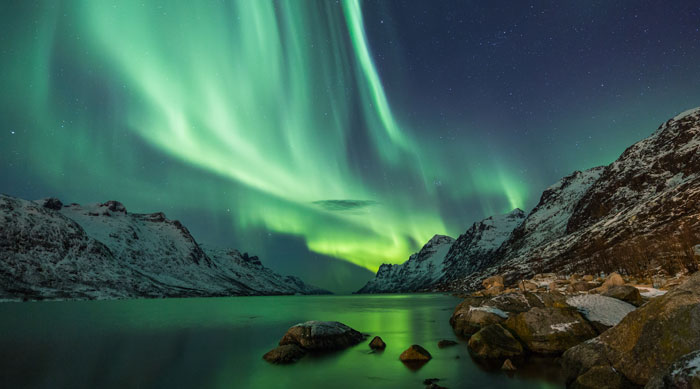 By Kate Moxon – Full of Christmas cheer