Looking for great weather in winter without the painfully long flight? Turns out, there are plenty of great options within six hours of the UK!
Whether you're after a warming beach break or a sunny city escape, you don't have to go to the ends of the earth for a dose of winter sun. As for where to go, we have some ideas…
Morocco
Morocco may be just three hours from the UK but its weather is a world away from our dreary British winters – think temperatures of around 20°C. Away from the country's oppressive summer heat, it's the ideal time for a pleasant city break in Marrakech. Sample traditional Moroccan tagines, browse the markets for gifts or find a quieter spot to see the Medina's street vendors and performers in action. If you're seeking a more relaxing sunshine escape, enjoy a beach holiday in Agadir on the Atlantic coast.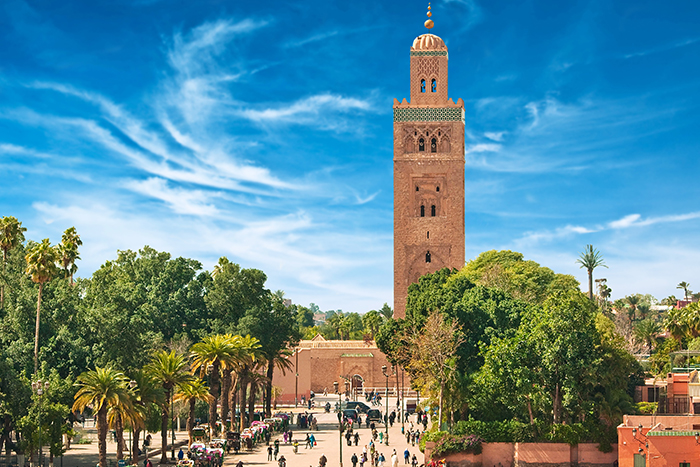 Gran Canaria
The Canary Islands are a great choice for short-haul sunshine all year round, and Gran Canaria ticks all the boxes when it comes to sun, sand and sea! This beautiful island boasts glorious beaches, golden dunes and calm, warm waters – perfect for those after a holiday in the sun. There's an abundance of family-friendly hotels, restaurants and activities, plus the island is known for its lively nightlife, so there's something for everyone here. With temperatures reaching 25°C and a flight time under five hours, what's not to love?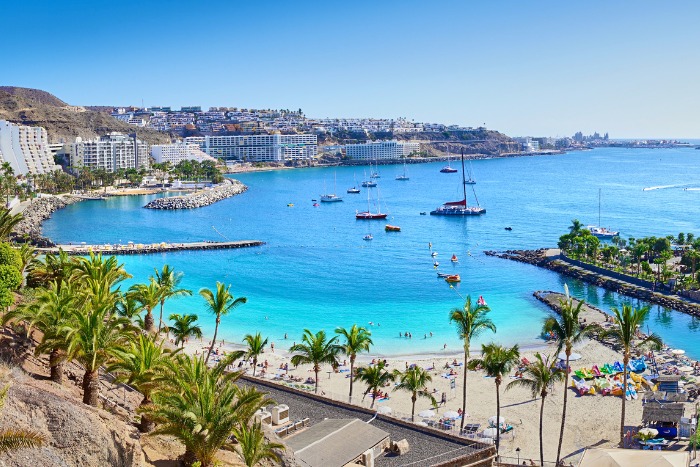 Egypt
Egypt cools off a little in the winter months, but after the sweltering heat of summer, it's a welcome change! Popular resort Sharm el Sheikh is still pleasantly warm, making winter an ideal time for activities such as desert tours, quad biking and day trips to Cairo to see the famous Pyramids. Other popular coastal resorts include Marsa Alam and Hurghada, where you can lounge on dreamy Red Sea beaches, snorkel in glistening coral reefs and try pulse-raising watersports.
Tenerife
There's winter sun to be found in the largest of the Canary Islands, too. Tenerife's powdery sands and reliable sunshine make it a popular destination throughout the year for holiday heat, with long stretches of picturesque beaches and activities to keep the whole family entertained. Once you've topped up your tan on Playa de Las Teresitas, head inland to try dune boarding or quad biking on Mount Teide. Grab your snorkel to see tropical fish beneath the waves or trade the sea for a splash at Siam Waterpark.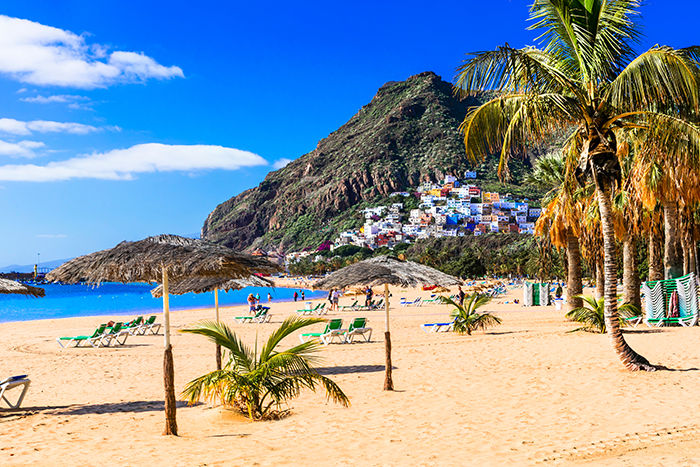 Cyprus
With its mild Mediterranean climate and a flight time under five hours, Cyprus is an excellent short-haul destination for winter sun. While a dip in the sea may prove a bit chilly, temperatures average a pleasant 17°C, making it an ideal time of year to enjoy a sightseeing break in charming Paphos. Explore ancient architecture and landmarks steeped in Greek legend, head to the city's modern harbour for a spot of shopping or sample freshly caught seafood in one of the old town's charismatic cafes.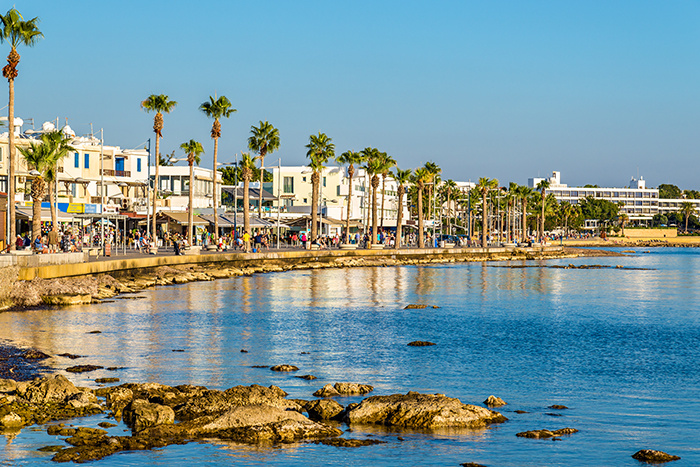 Madeira and Porto Santo
Portugal's Madeira sits in the Atlantic off the northwest coast of Africa and, much like the Canaries, its subtropical climate means you can expect sunshine all year round. Winter is a fantastic time to visit – the hot, dry heat of summer mellows to comfortable high-teen temperatures with warm breezes drifting over from the Sahara. It's a much more pleasant time to get your hike on or enjoy exploring the capital, Funchal, without the usual crowds. Hop over to neighbouring Porto Santo for peaceful sandy beaches stretching along the coast.
Cape Verde
Travel further south down Africa's west coast and you'll find the sun-kissed shores of the Cape Verde islands, reached in around six hours. Not far off the equator, these islands enjoy sizzling sunshine throughout the seasons, with winter temperatures remaining in the toasty mid-20s. Head to Sal's sunny shores for an array of watersports and beachside resorts or visit Boa Vista for striking volcanic landscapes, sand dunes and whale watching.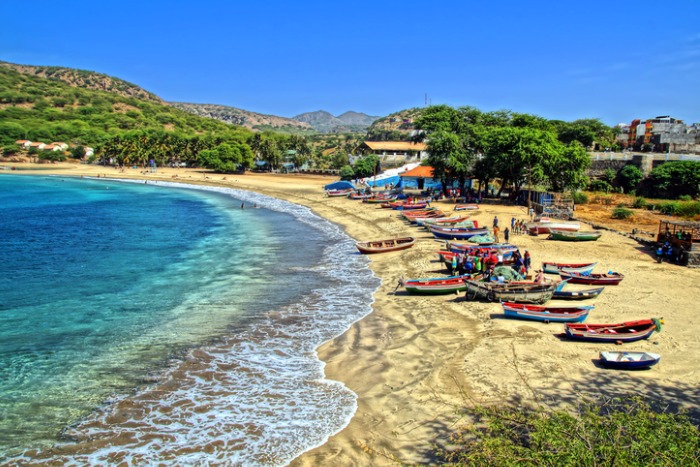 Malta
There's a lot to love about Malta as a short-haul winter sun destination. Opt for a city break in the capital, Valletta, for the perfect blend of charming streets, Maltese markets, historic sights and excellent restaurants. The Grand Harbour is an idyllic scenic sunny spot for waterfront cafes and cocktail bars. For quieter beach escapes, head to Gozo where you'll find tranquil sandy bays, lush rural landscapes and some of the best scuba diving on the islands.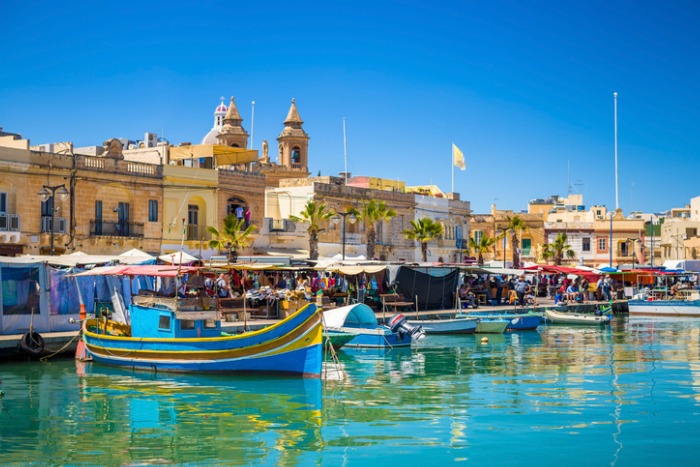 Booked a short-haul winter sun holiday? Tweet us @icelollyholiday and tell us where you're off to!