Stag Weekend
Stag Weekends
Your stag do is a crucial part of saying goodbye to your single life, so it's crucial that you do it properly! While a night out in your local town used to be the standard, a short trip to Amsterdam or Benidorm is now a much more appealing option, with bargain prices and free stag places on offer from package holiday companies. Red7 are the go-to holiday expert for stag party weekends, offering over 30 years of experience and more than 50 destinations in the UK and abroad to ensure your stag do is a memorable one.
Why Book a Stag Weekend Abroad?
Your stag do is your big send-off into marriage, so you don't want the the night to blur into memories of every standard evening in the pub. You deserve a proper party, and what could be better than a weekend away with your best mates? Package deals to Europe can easily be found at bargain prices, and on a Red7 stag you can book with a group deposit of just £50!
How to Book a Cheap Stag Holiday
Plan in advance: It's always stressful organising a holiday for a large group of people, so don't make it any harder than it has to be. Set a date way in advance and get the flights and hotel booked – if you wait too long the amount of availability for a big group will be limited, and you could end up paying way over the odds. Once you've booked, Red7 allow each group member to set up individual payment plans, so everyone can control their own budget.
Book everything together: With Red7 you can book your flights, hotel and activities together and ensure you don't pay any more than you need to. Red7 can recommend all the best activities and events, and will arrange everything for you so you don't have to worry about a thing. They're ATOL-bonded and IATA-licensed, so all your plans are protected!
Don't pay for hold luggage: Unless you're going for a week, your cabin luggage allowance should be more than enough to pack clothes and toiletries for a quick weekend away. If you pay for a suitcase it could add a lot onto your holiday cost, especially with a cheap airline, and you just don't need it.
Popular Stag Weekend Destinations
When planning a stag holiday, city breaks that specialise in good, cheap beer and all-night clubs are the go-to choice of destination. Prague and Amsterdam are the longstanding favourites, but German cities like Berlin and Hamburg are also popular, and the cheaper Eastern European cities like Krakow, Budapest and Riga are also gaining popularity.
Of course you and your mates might prefer a week by the beach, where you can recover from the previous night's drinking on a sunbed rather than in a darkened hotel room. Consider somewhere cheap and cheerful like Benidorm, Malaga or Magaluf for a break in the sun with a great nightlife. Wherever you choose to spend your stag weekend, Red7 can help you plan the trip of a lifetime!
Top Stag Weekend Destinations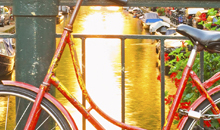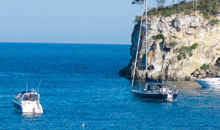 Palma Nova
With three glorious beaches and beautiful shallow water, Palma Nova is the ideal resort for families on the coast of Majorca and there's many activities to keep everyone entertained! read more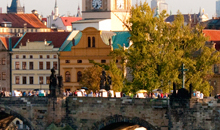 Not What You're After? Why Not Try...
---