The mornings are getting darker, the weather's getting colder, and you've already started wearing your winter coat. There's no doubt about it; the British summer is over, and this means we also wave goodbye to sunshine in most of Europe. But don't despair - winter is the perfect time to bag a holiday bargain!
Whether you're looking for an all-inclusive sunshine escape, a warm winter weekender or a fun-filled family holiday on the beach, here's where to go for a dose of winter sun.
Egypt
Average temperature: 22°C
Flight time: 5 hours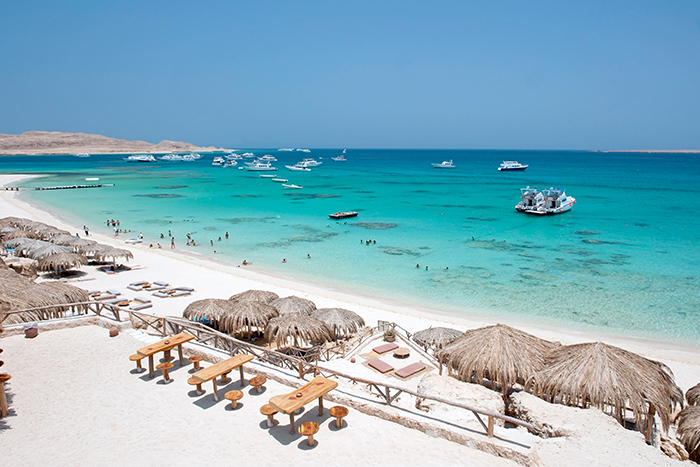 Just five hours from the UK, Egypt is a great winter sun option for those keen to avoid a long flight. And winter is actually a wonderful time to visit Egypt, when the uncomfortable summer heat doesn't prevent you from spending time outside. Full of famous sights to see and aqua waters, it's the perfect holiday destination for culture-lovers and sun-seekers. Lounge on the beach, enjoy the resort waterparks, and be sure to book a day trip to Cairo or the Sahara!
Cape Verde
Average temperature: 23°C
Flight time: 5-6 hours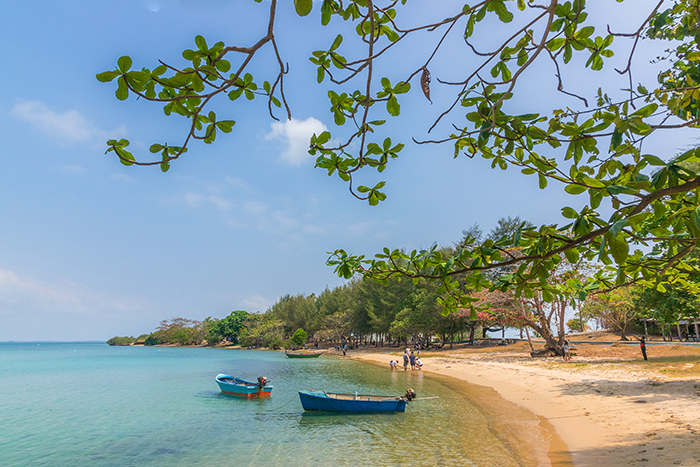 Great for package holidays and with a flight time of under six hours from the UK, Cape Verde is fast becoming a popular destination for mid-haul sun as it remains hot when many nearby resorts have cooled off for the winter months. The beaches are fabulous and the scuba diving and windsurfing opportunities are second-to-none. If you're more comfortable on dry land, take a quad bike tour along the sand dunes or tuck into some Portuguese-influenced West African cuisine at a beachfront cafe.
Barbados
Average temperature: 26°C
Flight time: 8-9 hours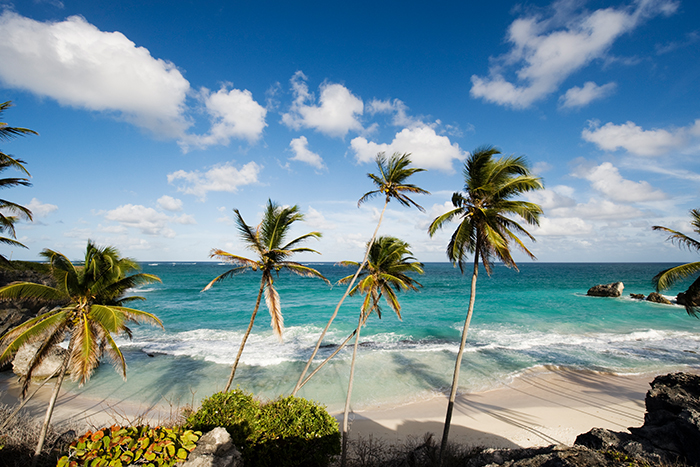 Barbados is the ultimate Caribbean destination. With its pristine white-sand beaches, sizzling sunshine and lively nightlife, it has all the ingredients of a holiday of a lifetime, and every year hordes of holidaymakers come to find their own little slice of paradise. The west coast has some of Barbados' most lavish hotels and its best beaches for snorkelling and turtle spotting. For the best clubs, head to St Lawrence Gap.
UAE
Average temperature: 22°C
Flight time: 7 hours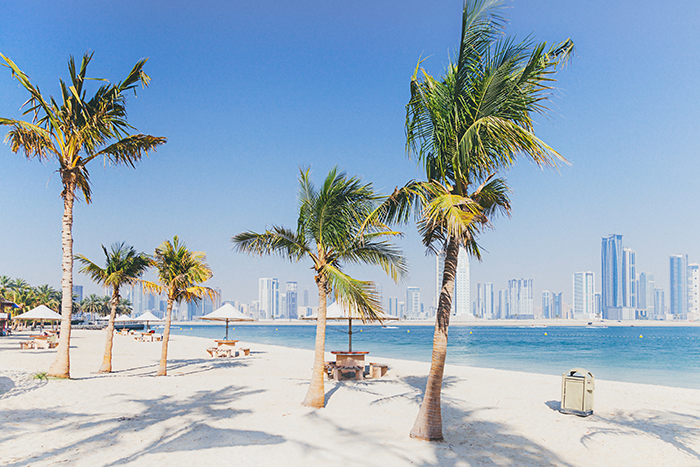 Whether you're looking for a romantic couples holiday, an action-packed desert adventure or a fun-filled week of relaxation, a getaway to the United Arab Emirates is an easy pleaser. Winter temperatures are far less oppressive than the high 30s of the summer, averaging at pleasant low 20s. Head to Dubai for luxurious hotels, breathtaking skyscrapers and sun-soaked beaches or opt for a more laidback break in UAE capital, Abu Dhabi. It's full of inspiring architecture, entertainment for all the family, and of course, its own blissful beaches.
Mexico
Average temperature: 23°C
Flight time: 11 hours
With the hurricane season over, a holiday in Mexico is a top choice for some serious relaxation. Spend your days lying on a white-sand beach by the ocean, or head to one of the many spas for a massage or indulgent skin treatment. Beyond the sun-lounger, there's ancient wonders to be explored and spicy cuisine to taste. Cancun is the most popular resort and has been dubbed 'the Miami of Mexico'. It's here you'll find some of the best luxury hotels, a lively nightlife and plenty of shopping opportunities.
Mauritius
Average temperature: 27°C
Flight time: 12 hours
Fly a bit further afield and you'll be rewarded with the dreamy island of Mauritius, offering sizzling sunshine throughout the winter months. A favourite destination for families and couples, holidays here consist of soft, white sands, palm-fringed beaches and the glistening waters of the Indian Ocean. Belle Mare is a haven of tranquil luxury - swim, surf and snorkel the vibrant coral reefs to marvel at the exotic array of fish and rays. Or visit the lively tourist resort of Grand Baie for a wide range of popular hotels, restaurants and activities.
Canary Islands
Average temperature: 21°C
Flight time: 4 hours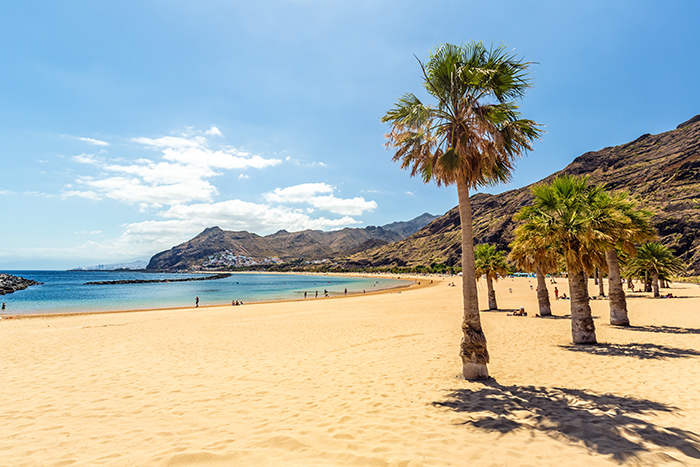 Only a short four-hour flight from the UK, the sun-kissed Spanish archipelago has seven idyllic islands with warm temperatures that remain consistent throughout the year. Perfectly blending long stretches of golden, powdery sands with adventure activities for all the family, the Canaries has long been a popular package holiday destination. Quad bike up Mount Teide in Tenerife, soak up the breathtaking scenery of Lanzarote, lounge on picture-perfect beaches in Fuerteventura or whale watch off Gran Canaria's captivating coast.
Morocco
Average temperature: 20°C
Flight time: 3-4 hours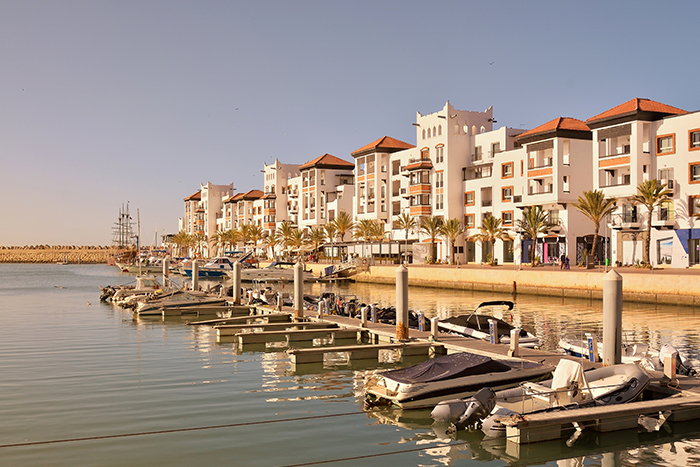 A short-haul winter warmer, Morocco offers sun, sea and sand just a few hours from the UK. Winter is a great time to explore the bustling towns of Rabat and Cassablanca without the peak season crowds that come with summer. The coastal resorts of Essaouira and Agadir remain popular spots for all-inclusive getaways and package holidays with their enchanting markets and glorious sandy beaches. Search the souks for souvenirs, take a sunset camel ride or simply enjoy topping up your tan.
Bali
Average temperature: 23°C
Flight time: 17-18 hours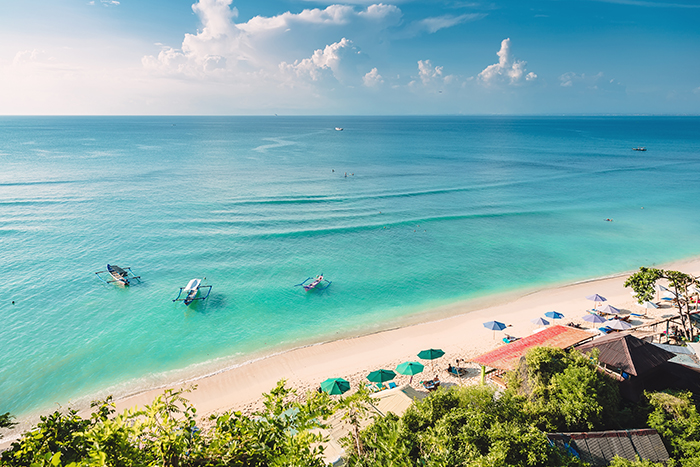 A year-round tropical paradise, Bali certainly delivers a dose of winter sun. An island of ancient temples, culinary delights and spirited nightlife, this sun-loving destination is packed with plenty to do. Bali's beaches are a must and there's countless to choose from with pristine white sands and jungle-lined shores. It's a great destination for watersports and family-friendly beach activities. Head inland for warm days spent in Bali's cultural centre Ubud, where you can enjoy everything from spotting exotic wildlife to unwinding with a yoga class.
Booked a winter sun holiday? Drop us a tweet @icelollyholiday and let us know where you're off to!