All inclusive holidays are the most popular choice for holidaymakers on a budget who want their money to go as far as possible. As all your food and drink paid for in advance, you can indulge as much as you like knowing it's not going to cost you a penny extra. Sound good? Read on to find out more about why all inclusive is the smartest way to travel!
Why Go All Inclusive?
Generally speaking, all inclusive is the easiest way to get cheap package holidays. Although at first glance the board basis can look like the most expensive option, in many cases it's only slightly higher than a half board or B&B deal and includes so much more, so it's always worth checking out.
An all inclusive holiday is the best way to stay in control of your money if you're on a budget. The price covers essentials so there is a lesser risk of overspending in the resort.
It's easier than you think to find all inclusive holiday deals, and it's even easier once you get there! You don't have to constantly carry money or worry about where to get your next meal or organising your own entertainment. Everything is taken care of in your hotel resort so you can focus on having a relaxing summer holiday.
What Does All Inclusive Mean On Holiday?
Aside from your flights and hotel, this sort of holiday will at the very least cover three meals a day, soft drinks and local alcoholic drinks. However, this is by no means all you can benefit from. You can often expect to get snacks and ice creams included as part of your all inclusive package holiday. You may also be granted access to hotel facilities such as the gym, evening entertainment or water sports.
Although often limited to buffet restaurants, all inclusive packages are becoming increasingly flexible. Higher quality hotels will often grant you access to à la carte restaurants for at least one night of your stay if not more. Imported wines, beers and spirits usually cost extra. The things included in an all inclusive holiday varies depending on which company you book with, or the 'level' of package you choose. Ensure you know exactly what you're getting before you commit.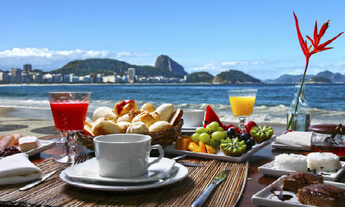 Three meals a day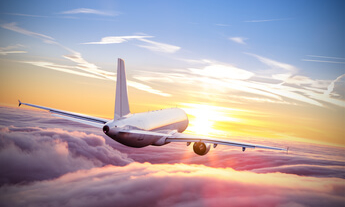 Return flights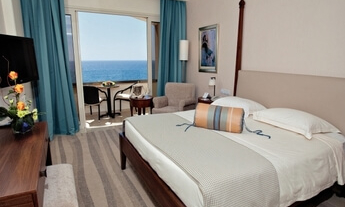 Accommodation
Where Is The Cheapest For An All Inclusive Holiday?
Depending on the package chosen, evening entertainment and daytime activities can also be included. All you have to think about is soaking up the sun and enjoying everything the resort has to offer. However, with so much choice, how do you decide on the destination that's right for you?
Majorca is the largest of the Balearic Islands in the Mediterranean and ranks among the best destinations for cheap all inclusive holidays. The island is home to the Caves of Drach which are rocky subterranean vaults offer dazzling stalactite displays. You can also go on boat rides across the crystalline waters of the dreamlike Lake Martel. Tourists seeking a taste of the great outdoors could explore the Serra de Tramuntana mountain range. This offers incredible views of the sea and the area's dramatic landscape.
Tenerife in the Canary Islands is further afield than Majorca but no less popular with Brits. With magnificent views of snowcapped Mount Teide and sun-baked beaches of black sand, along with access to a myriad of clubs and restaurants, there really is something for everyone in Tenerife. The island's many wildlife attractions are popular with visiting couples and families alike. Monkey Park in Los Cristianos and the Loro Parque zoo are among the firm favourites.
Benidorm in Costa Blanca is a staple destination for years among British tourists and it's easy to see how it maintains popularity. The resort offers modern water parks and access to night time entertainment at venues like Benidorm Palace and its popular Benidorm Circus event. Those who would prefer a quieter holiday can enjoy the stretches of golden sand, including Levante Beach and Poniente Beach.
Is It Right For You?
If you want to be kept entertained without straying far from their hotel, all inclusive is ideal as you can keep busy without leaving the resort!
If you're on a limited budget or often accidentally overspend, these deals are perfect for you. As all meals and drinks are pre-paid, you can indulge to your heart's content without picking up any extra charges.
All inclusive packages are particularly popular for family holidays as the costs of keeping children fed and entertained can quickly stack up. If you choose a good package you can rest easy knowing that your kids can enjoy all the drinks and snacks they want through the day, ice creams included, without you having to reach for your wallet. Usually, use of the hotel kids club is included so they'll be able to meet other kids and get involved in fun activities organised by the hotel.
What's The Difference Between All Inclusive And Full Board?
Full board is essentially all inclusive, but without the extra drinks and snacks. It's best for those who want their three meals a day, but aren't keen on the idea of having drinks or other food on top of that.
Top Tips On Finding The Best Deals
Either book in advance or last minute: You'll get the pick of the lot if you book early. You'll also be able take advantage of bonuses, upgrades and sales. If you're more of a spontaneous type, you'll get similar great offers by booking 4 weeks before travelling.
Go off-peak: Shoulder season is the grey area between the popular summer periods and the quiet winter times. It's where you get more than reasonable weather and less busy resorts. It's the perfect time to relax and generally much cheaper than holidaying in half term or during bank holiday weekends.
Use icelolly.com: We compare cheap package holidays from over 25 big name travel providers to give you the best price. Use our dynamic filters to choose what board basis you want, or refine your search results by brand, hotel location and facilities. Keep an eye on our Deals section too because you'll find unmissable offers, some of which are exclusive to us!
Whatever you're looking for in your next winter sun or summer holiday, you're sure to find something perfect for you.