Guest post, by Kacie Morgan
As Jamaican Independence Day fell recently, following Jamaica's independence from the UK on 6 August 1972, it got me thinking back to the three months I spent in Jamaica's biggest tourist spot, Montego Bay and Negril, otherwise known as 'the capital of cool'. During my stay, I also found time to explore other parts of this colourful Caribbean island and, with the Jamaica Tourist Board reporting that more tourists are flocking to the country than ever before, I thought it would be useful to share my top 10 things to do in Jamaica.
1) Rick's Café – Negril, Westmoreland
Perched on the West End Cliffs in Negril, Jamaica, Rick's Café has been named one of the top 10 bars in the world. However, it is actually best known as a cliff-diving spot, offering drops of up to 35ft. Jump at your own risk!
Take a dip in the outdoor swimming pool, sip on a rum punch and tuck in to traditional Jamaican cuisine as you admire the unrivalled sunset views. When the sun goes down, relax to the sound of live reggae music.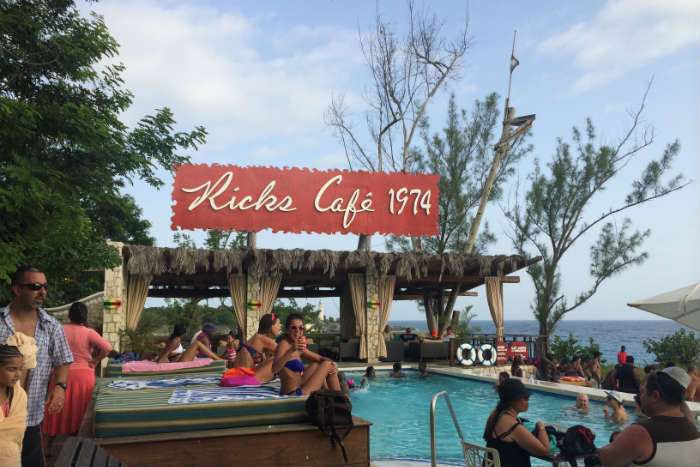 2) 7 Mile Beach – Negril, Westmoreland
With palm-tree lined golden beaches and crystal-clear turquoise shores, it's no surprise that chilling out on the beach is one of my top things to do in Jamaica.
I fell in love with every beach I visited in Jamaica, but I lost count of the number of days I spent chilling out on the beautiful 7 Mile Beach in Negril. While on 7 Mile Beach, you can also visit Margaritaville; a Caribbean bar chain modelled on the famous Jimmy Buffet song, 'It's Five O'Clock Somewhere'.
With inflatable trampolines and water slides, these bars are anything but boring. Expect decadent cocktails, drinking games and dutty wining.
3) YS Falls - St Elizabeth, Savannah la Mar
One of Jamaica's most popular attractions, YS Falls is located on a working cattle and horse farm on the less explored South Coast. Boasting picturesque gardens, a stunning seven-tier cascade of waterfalls, a natural mineral pool and an exhilarating treetop canopy ride, YS Falls is perfect for both thrill-seekers and those craving tranquillity.
Climb the steps alongside the waterfall and, if you're brave, take a rope swing directly into the path of the falls!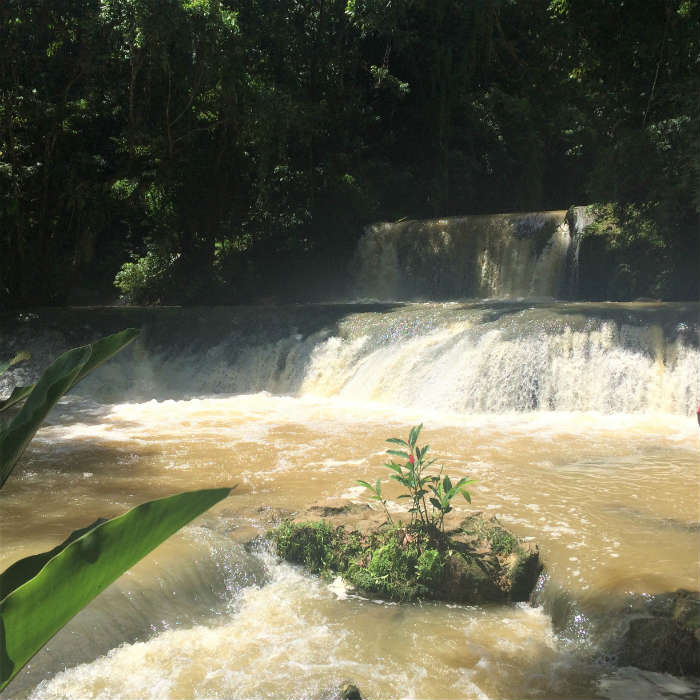 4) Black River Safari - St Elizabeth, Savannah la Mar
You'd be mad to miss out on the Black River Safari while visiting YS Falls; in fact, many tours include visits to both attractions in one day.
Take a boat ride along the Black River, admiring the scenery and wildlife as you sail past the mangrove trees. If you're lucky, you may even spot an alligator!
5) Floyd's Pelican Bar – St Elizabeth, Savannah la Mar
Another attraction worth visiting on the Jamaican South Coast is Floyd's Pelican Bar. Voted the best bar in the world, Floyd's Pelican Bar is named after the pelicans which gather nearby. The bar is crafted entirely from driftwood and is stilted on a sandbar around ¾ miles out to the sea, in Parrottee Bay.
To reach it, you need to take a 15-minute boat ride from Treasure Beach. Carve your name into the wood, play dominoes with the locals, drink Red Stripe beer and indulge in freshly caught, cooked-to-order fried fish.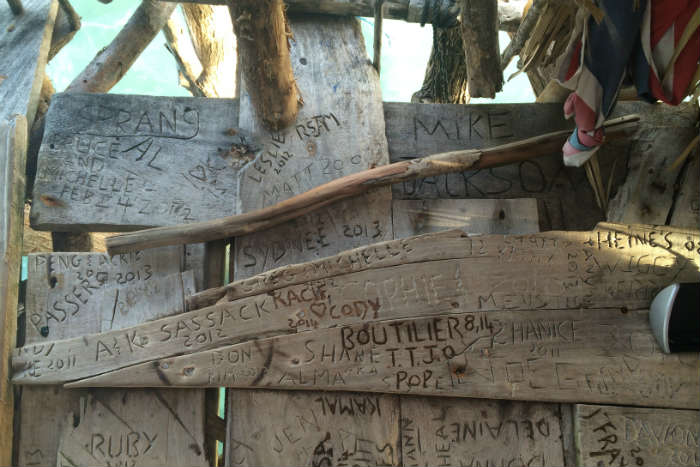 6) Dunns River Falls - Ocho Rios
Climbing the 180-ft high, 600-ft long Dunns River Falls was the best thing I did while in Jamaica. Forming a human chain with around 30 other tourists, we took an hour-and-a-half to climb the waterfall, led by experienced guides who knew the safest routes to take.
Sit underneath the flow of the water and allow it to beat onto your shoulders, for a relaxing natural massage.
7) Bob Marley Mausoleum, Nine Mile, St. Ann's
No visit to Jamaica would be complete without a trip to Bob Marley Mausoleum on Nine Mile, St. Ann's Parish. The birth and resting place of Jamaica's biggest reggae legend, the Bob Marley Mausoleum is today managed by members of Marley's own family.
Enjoy a tour of the property with one of the Rastafarian guides, seeing Bob's bedroom and his meditation rock, before entering the mausoleum in which his body now rests.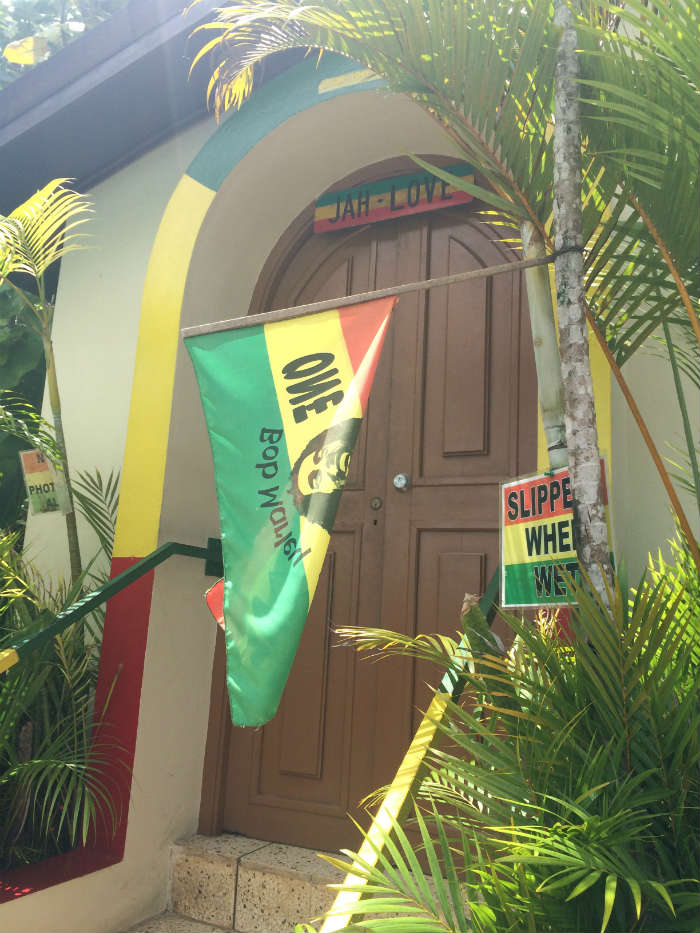 8) Rose Hall Great House – Montego Bay, St. James
Set on the 6,600-acre Rose Hall Plantation, Rose Hall Great House is a majestic 18th century Georgian mansion that was once home to the 'White Witch of Rose Hall', Annee Palmer. Legend has it that Annee murdered all three of her husbands in the house before going on to have love affairs with her slaves, taking delight in torturing them afterwards. Eventually, she was killed by one of her slaves and buried in a tomb in the gardens.
To this day, visitors to Rose Hall Great House have reported seeing visions of Annee. I recommend visiting Rose Hall Great House during the evening, when the tour promises to get even spookier!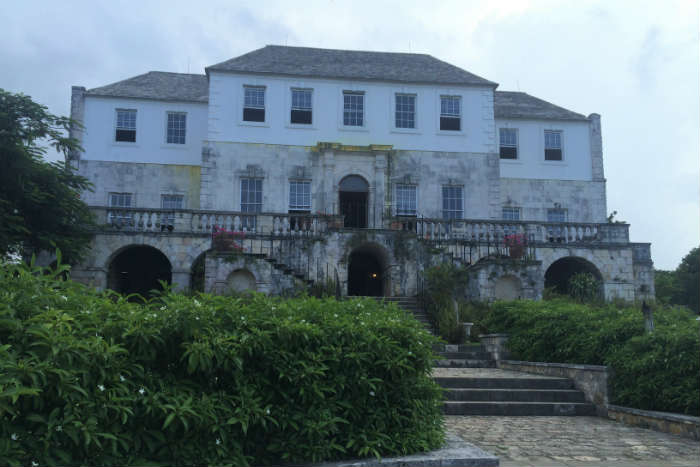 9) Chukka Caribbean Adventures - Sandy Bay, Hanover
With branches in Hanover, Ocho Rios, Westmoreland, St. Ann's, St. James and Trelawny, Chukka is a trusted tour operator offering adventurous outdoors activities. At Sandy Bay in Hanover, you can drive a buggy across the sand dunes or ride through the Caribbean Sea on horseback.
For me, though, the highlight of visiting Chukka Sandy Bay was getting to play on these Instagrammable ocean swings.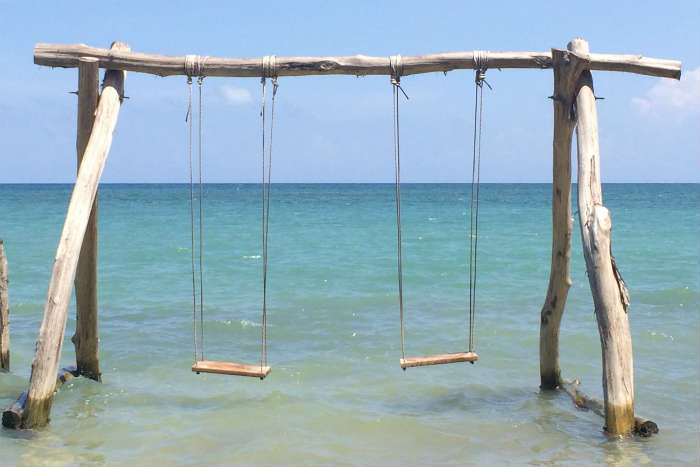 10) Glistening Waters Luminous Lagoon – Port Antonio, Trelawny
Jamaica's only night-time attraction, the Luminous Lagoon at Glistening Waters Restaurant and Marina certainly lives up to its name. Believed to be one of only a handful of places in the world where you can observe the natural phenomena of phosphorescent water, the Luminous Lagoon is truly breath-taking to look at.
When freshwater from the Martha Brae River meets the salty Caribbean ocean, phosphorus spreads throughout the lagoon. When disturbed by motion, the phosphorus particles are illuminated in an electric blue colour, making the water look as though it is glistening.
Where would you most like to visit in Jamaica? Drop a comment below!
This guest post was written by Kacie Morgan.