It's never too early to plan your next holiday, so if you're searching for your next getaway, you've come to the right place! From picturesque UK destinations to international bucket list adventures, we've rounded up 23 amazing destinations to visit in 2023.
Orlando, Florida
It's an exciting year for Walt Disney World lovers - not only has the much-adored Disney Railroad made a return but new rides are on the horizon in 2023 too. Get ready for the ultimate race of survival on TRON - due to open in April and set to be one one of the fastest rollercoasters at any Disney theme park - and prepare to get lost in the magic of the upcoming Journey of Water, an enchanting exploration trail based on Disney's Moana.
Teide National Park, Tenerife
Challenge yourself in 2023 and climb Teide Volcano, the highest peak in Spain! Trust us; the views are worth it. Home to both incredible volcano landscapes and dozens of significant wildlife species such as the Tenerife lizard, we can't think of a better place to stretch out those legs. And if climbing isn't for you, there's always the beach...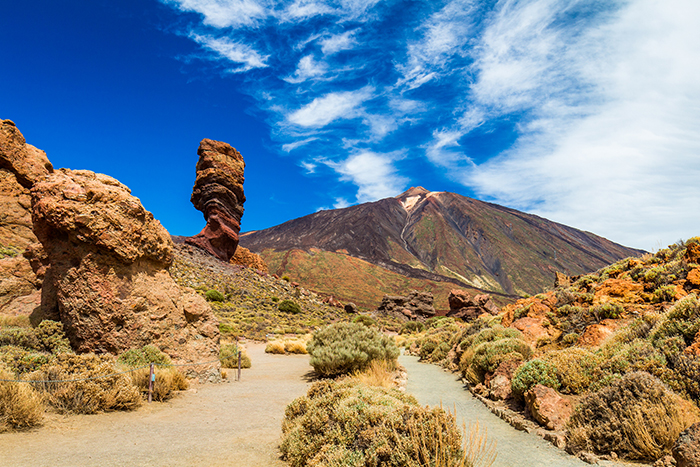 Veszprém, Hungary
Veszprém, a city in western Hungary, takes the crown of the European Capital of Culture for 2023. With picturesque baroque buildings, contemporary art and a thriving music scene, there's plenty to see and do here. Visit the medieval fortress of Castle Hill to learn the history behind Veszprém's nickname, the 'City of Queens'.
Liverpool, UK
In May 2023, Liverpool will have the honour of hosting the 67th Eurovision Song Contest on behalf of Ukraine. The competition makes a welcome return to UK shores - it was last held here in 1988 - and is set to bring thousands of Eurovision fans to the northern city. The final will take place in Liverpool Arena on May 13.
Valencia, Spain
Are you ready for the world's best food fight? La Tomatina involves thousands of people throwing over-ripe tomatoes at each other. The festival is set to return to Buñol in August 2023. Prefer to eat your food than wear it? Make sure to try some of Valencia's famous paella.
Arenal, Costa Rica
Costa Rica is consistently ranked as one of the happiest places in the world, and it's easy to see why. Whether you want to soak in Arenal's hot springs or zipline through the jungle, we can't think of a better place to visit in 2023. Keep an eye out for sloths, toucans and monkeys!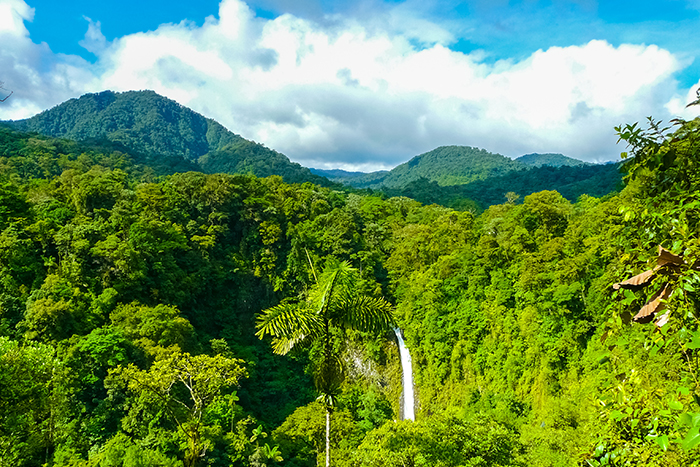 Taormina, Sicily
Following the huge popularity of the tv series, White Lotus, the Sicilian town of Taormina joins the list of 'set-jetting' locations trending in 2023. Its mountainside location, stunning topaz waters and ancient architecture have long been drawing tourists back year after year. While here, visit the iconic Greek theatre, Teatro Greco, with its horizon views of Mount Etna and wander the charming cobblestone streets of Corso Umberto.
Manchester, UK
Featuring in Lonely Planet's Best in Travel 2023 list as one of the best cities to learn in, Manchester is piquing interests with its exciting year of renovations ahead. Not only is Manchester Museum getting a significant revamp but the Manchester Jewish Museum is undergoing an expansion and Castlefield Viaduct is in the process of being transformed into a green 'sky park'. In addition, a £186m Factory International arts centre will open in June, showcasing artists from across the globe.
Jasper, Canada
The largest of Canada's mountain parks, Jasper offers endless outdoor activities. A designated dark-sky reserve, the National Park is the ultimate place for stargazing. With exciting guest speakers, SkyTram sessions and star-studded skies, the annual Jasper Dark Sky Festival (October 13-22, 2023) is not to be missed.
Fuerteventura, Canary Islands
Say hello to sun, sea and sand in 2023! Home to 150km of white-sand beaches, Fuerteventura holidays are all about finding that prime sunbathing spot. Relax on the tranquil Castillo Beach, explore Corralejo's dunes or take a dip in the natural pools at El Puertito. The choice is yours.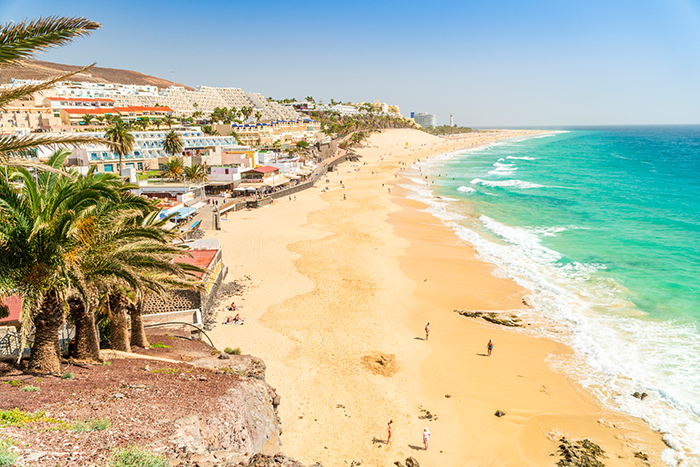 Slovenia
Bagging a spot in the National Geographic's Best of the World roundup for 2023 as a leader of sustainable tourism, Slovenia is continuing to develop its countrywide Green Scheme this year. The new Slovenia Green Gourmet Route is a multi-destination food trail designed specifically for cyclists. The eco-tour will feature highlights such as visiting vineyards and cheese makers as well as celebrating local gastronomic delights.
The Kintyre 66, Argyll, Scotland
Forget Route 66; this 66-mile loop around one of Scotland's most scenic regions is waiting to be discovered. Ancient castles and an array of stunning, remote beaches are just some of the wonders on show. Lovers of wildlife, wilderness and whisky will be right at home.
Cancun, Mexico
Step outside your comfort zone next year and experience something new. Whether you're exploring Mayan ruins, ziplining through the jungle or swimming in crystal-clear cenotes, there's no shortage of adventure in Cancun. Scuba divers can discover the unique underwater sculptures at MUSA, an underwater museum.
Menorca, Spain
Often overshadowed by its louder neighbours Ibiza and Majorca, 2023 is bringing the enchanting shores of Mencora into the spotlight. Home to beautiful secluded lagoons, white-washed towns and glorious wildlife, this Balearic is quickly becoming Spain's new holiday hotspot. And there's no better time to enjoy Menorca's outstanding beauty as 2023 marks the 30th anniversary of its UNESCO Biosphere Reserve accreditation.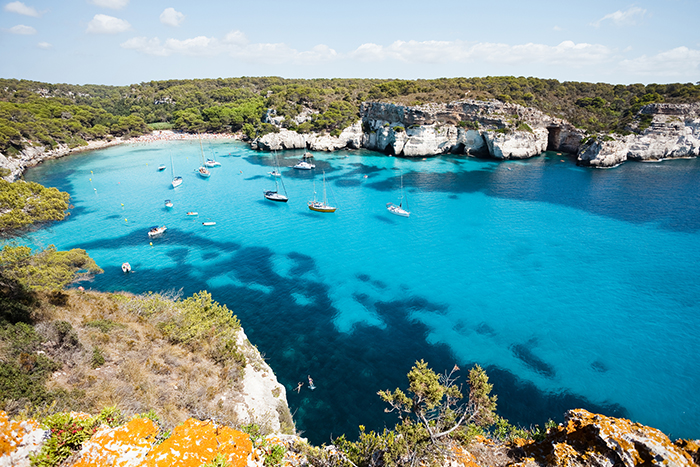 New York City, USA
New York City is an excellent year-round destination with world-famous sights, massive museums, and exclusive shops. Take a trip in 2023 and get your thrills at Edge in Hudson Yards. Climbers can scale the exterior of a skyscraper more than 1,200ft tall. There is nothing quite like leaning out from the highest outdoor platform in the city to get the adrenalin pumping.
Pembrokeshire, Wales
A haven for adventure-seekers and activity-lovers, there's no better place to get stuck into the great Welsh outdoors than in Pembrokeshire. Popular Llys-y-frân lake provides the perfect place for watersports such as sailing, kayaking and stand-up paddleboarding while the Pembrokeshire Coast Path offers miles of scenic trails to explore by foot or bike. If seeking greater thrills, why not try your hand at archery or axe-throwing?
St Lucia
Looking for a touch of luxury on your next getaway? St Lucia is the place for you! Renowned for its powder-soft beaches and majestic mountains, the coastline is brimming with stunning spots, perfect for spending quality time together. Visit during August 2023 to indulge in chocolate-inspired spa treatments as part of Chocolate Heritage Month.
Iceland
If you want to go big on your 2023 break, there's no place better than Iceland. With iconic waterfalls, black-sand beaches and picturesque hot springs, there's plenty to see and do. If you're lucky, you may even witness the majestic Northern Lights! Head to Vatnajokull National Park and explore the captivating ice caves nestled within Europe's largest glacier.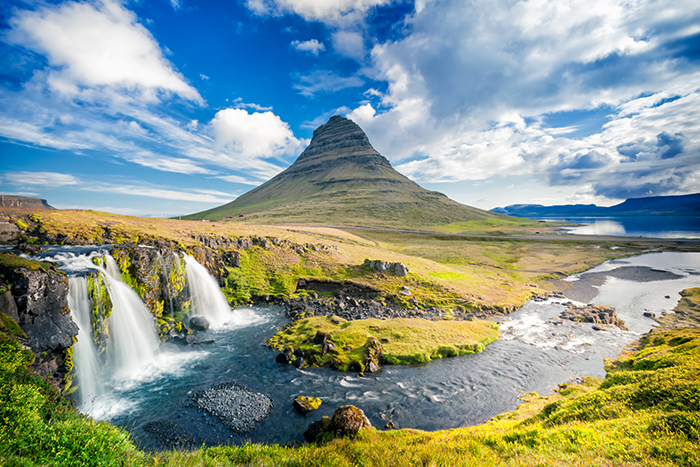 Egypt
Topping the charts as one of the most popular all-inclusive holiday destinations in 2023, Egypt's Red Sea resorts of Sharm el Sheikh and Hurghada continue to charm holidaymakers with their luxurious beachfront resorts and wealth of activities. Cairo also has a big year ahead with the impressive opening of the Grand Egyptian Museum. It will be the largest archaeological museum in the world, housing ancient artefacts from Tutankhamun's tomb.
Queenstown, New Zealand
Thanks to its outstanding natural landscapes, we can't think of a better place for outdoor adventures than New Zealand. Explore The Queenstown Trail, cycle around the vineyards or cruise the waters of New Zealand's longest lake. Whether you try the world's highest cliff jump or enjoy a thrilling downhill ride at the Skyline Luge, the outdoors has never looked so good.
Sydney, Australia
Full of iconic sights such as the Sydney Opera House and Bondi Beach, Sydney has long been a sought-after holiday destination, but visit in 2023 for the highlight: the FIFA Women's World Cup. Co-hosted with New Zealand, matches will be spread across multiple cities throughout July and August, with the final scheduled to take place in Sydney's Stadium Australia on 20 August.
Bali, Indonesia
From lush rainforests and stunning tropical beaches to ancient temples and a thriving art scene, Bali is definitely one to tick off your bucket list in 2023. There's something to suit every taste here, whether you're simply after a flop-and-drop getaway at a laidback beach hotel or fancy a taste of luxury in a five-star spa resort. Let's be honest, no bad holiday ever started with a floating breakfast in an infinity pool…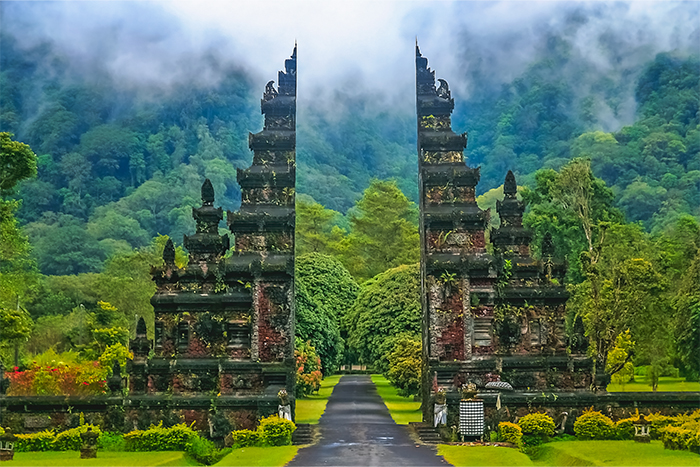 Malaysia
Make way for Asia's up and coming destination for 2023: Malaysia. Celebrating its first year featuring in the Michelin Guide, the country is turning heads with its food scene - with 97 restaurants listed in total and 4 even earning a Michelin star. Even if you're not a foodie, Malaysia has plenty to offer. Explore the big city sights of Kuala Lumpur, kick back and relax on Penang's pristine beaches or escape to the secluded island shores of Langkawi.
Where do you want to visit in 2023? Tweet @icelollyholiday and let us know!