In need of a holiday without the hefty price tag? A city break is just the answer for a quick escape that will leave both you and the wallet happy. With an increase in the cost of living seen across many city prices this year, it's more important than ever to consider which destinations are most reasonable when it comes to keeping the cost of your getaway low.
With the help of the Post Office's "City Costs Barometer", we've rounded up the top ten best value European city breaks, saving you the worry and those all important pennies. Here's the line up…
Taking the crown for cheapest overall city break in the Post Office's annual Travel Money Survey this year is Athens - ranking best for both lowest-priced accommodation and meals. Whether after adventurous sightseeing of the Acropolis' ancient ruins or easy days wandering the shops and restaurants of the charming Plaka neighbourhood, you can enjoy all the benefits this popular European capital has to offer at affordable prices. Plus with Autumn temperatures averaging low 20s, it's a great choice for a sun-soaked weekend!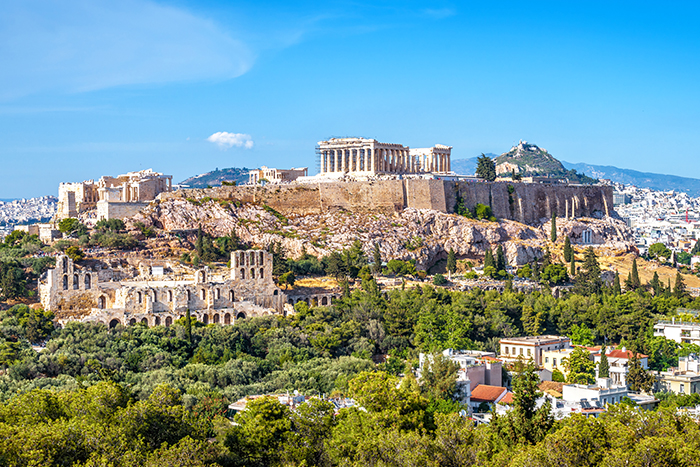 2. Lisbon, Portugal
Not far off the top spot, Portugal is generally quite cheap whether you're in a city or at the beach. Lisbon is noted for reasonable eating out costs - as long as you do a bit of research and seek out local places rather than wandering into restaurants in the middle of a tourist hotspot. Stick to this rule and you'll get used to feeling pleasantly surprised every time a restaurant bill lands on your table. The local beer and wine is very cheap, and delicious too.
3. Krakow, Poland
The only other city alongside Athens to have shown a decrease in city break costs, Krakow is a great destination for good value accommodation and culture. Whilst a hub for stag parties due to its cheap and plentiful beer, it's easy to avoid these groups and take advantage of the low prices without being disturbed! The popular street food culture means you can grab lunch on the go for just a couple of euros, and attractions like St Mary's Basilica, Wawel Castle and many of the speciality museums aren't expensive.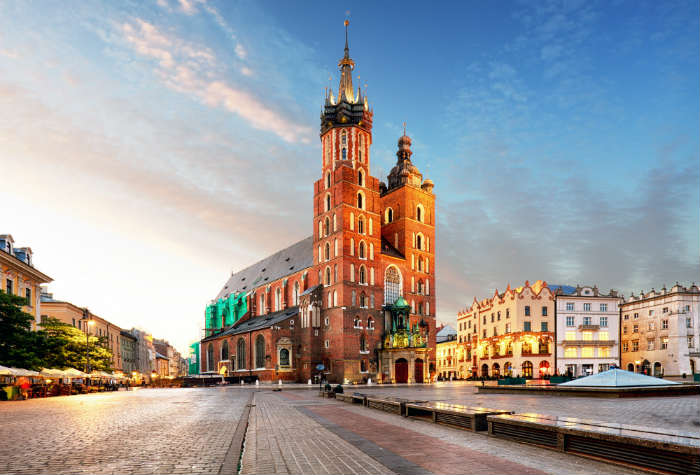 4. Riga, Latvia
Hot on Krakow's toes for low-priced accommodation and sightseeing attractions, Riga has emerged onto the tourist radar as an up and coming European capital. Full of things to do, it's an ideal city break destination for culture-lovers, particularly if you're interested in museums and guided tours. The historic centre is a UNESCO World Heritage Site, and the churches and colourful buildings are fantastic for photos! There are also several large parks where you can enjoy sunny strolls and bag a picnic spot for free.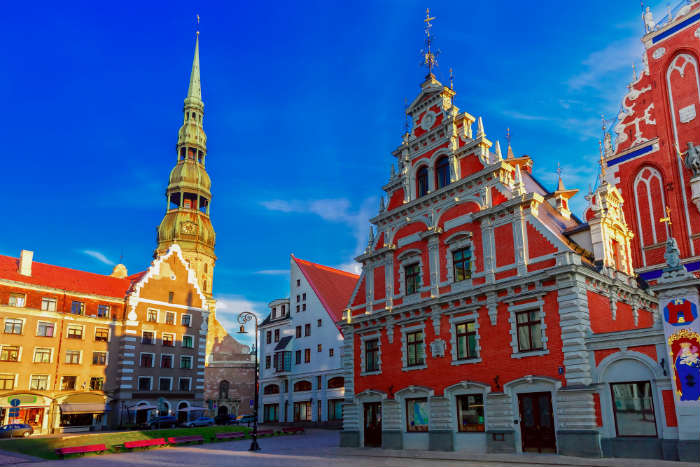 5. Budapest, Hungary
With inexpensive accommodation, meals out and sight-seeing costs, Budapest is one of those cities that make budget travel feel so easy. Many of the main tourist landmarks are free, food comes in large portions for low prices, and you can even enjoy a day at one of the world class spas for less than £15. A night of bar crawling the popular ruin pubs only costs as much as your chosen tipple, which if it's local beer will only be around £1.50 a pint.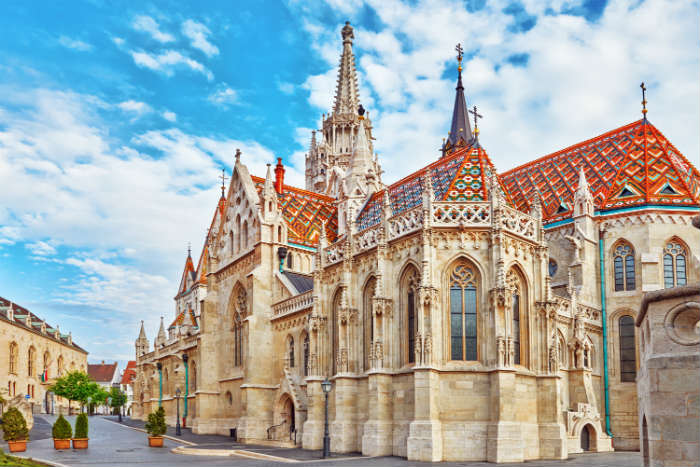 6. Prague, Czech Republic
Despite being one of Europe's most popular city break destinations, Prague remains surprisingly cheap. You can find accommodation bargains for many city centre apartments and hotel rooms - consider sharing a multi-bed Airbnb if travelling with friends and family for even lower costs.The local food is filling and reasonably priced, many attractions can be enjoyed for free, and the city is small enough that you can walk everywhere. The Czech Republic is home to plenty of local beers, which means cheap pints all round.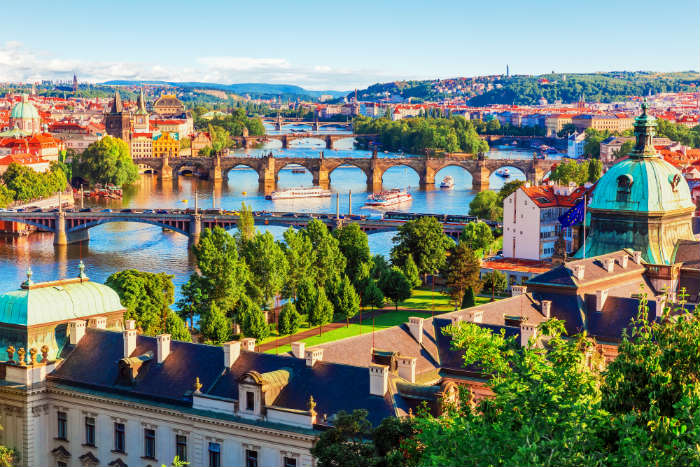 7. Madrid, Spain
Spain is well known as an affordable city break destination but topping the pack this year for Spanish cities is Madrid. The capital is popular for reasonably priced food and cultural attractions which can be enjoyed for free. Make lunch your main meal of the day, keeping an eye out for set lunch time menus which are much cheaper than dinner - costing 10-15 euros for a large meal with a glass of wine or beer included too. Enjoy seeing city highlights without the cost by making the most of free museum days and walking tours.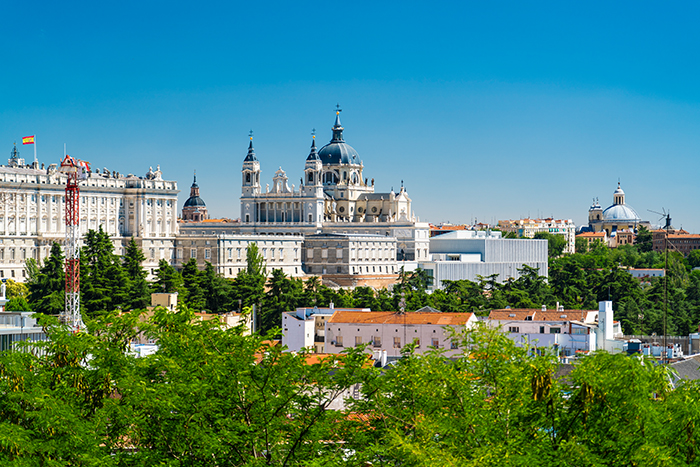 8. Berlin, Germany
Another new-comer to the list is Berlin, offering some of the lowest-prices for culture-based city breaks. From the Berlin Wall Memorial and Brandenburg Gate to The Reichstag dome and East Side Gallery, Germany's capital offers heaps to see - all for free! There's also many low cost walking tours if you fancy focusing on a specific district or Berlin's renowned art scene. You can pick up a tasty lunch time bite from the bustling food markets and enjoy a pint of local beer for just a couple of euros.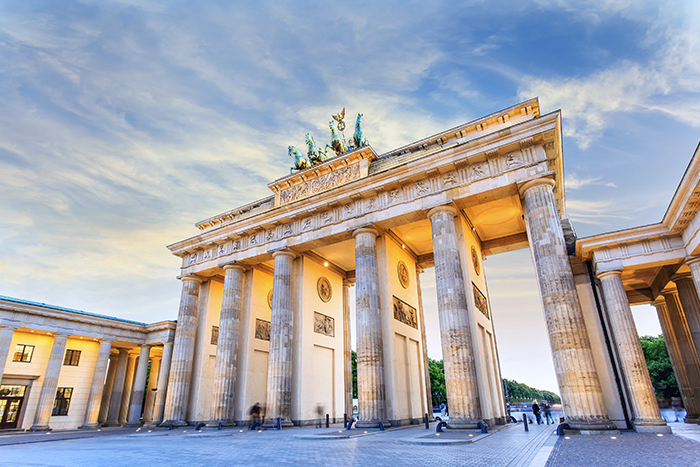 With the charming ancient walled Old Town and a sun-kissed spot on the Mediterranean coast, Dubrovnik has long been a popular city break destination. But it's possible to enjoy this tourist hot-spot for a reasonable cost. For meals and snacks, wander a couple of streets away from the main promenade and you'll find better value local prices. If you don't mind walking, you can see a lot of the city for free, including Old Town harbour and surrounding beaches, plus stunning cityscape views from the top of Mount Srđ.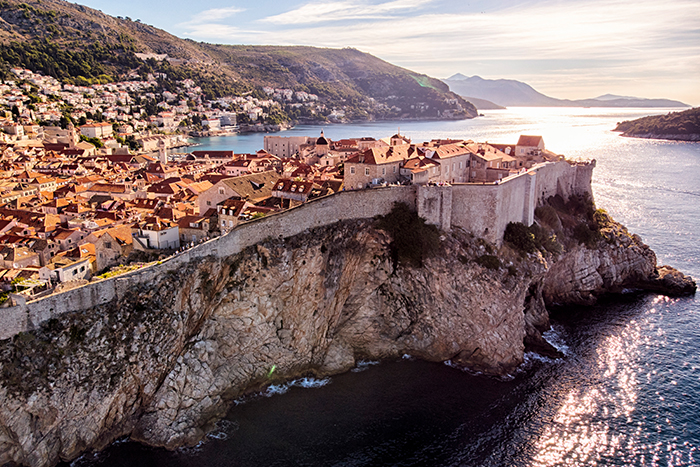 10. Rome, Italy
Rounding up the list, Italy's capital makes the cut for overall value ahead of the likes of Florence and Venice. Rome's ancient city is home to some of the world's most famous historical sites - perfect for anyone after a culture packed city break. See highlights such as the Trevi fountain, St Peter's Basilica and the Pantheon all free of charge. You can keep travel costs low by exploring the city on foot and picking up refreshments like gelato and espresso away from major landmarks for more friendly prices.
Please note food and drink prices in this story are indicative only. Prices taken from cost of living data websites, Numbeo and Expatistan, on 4 October 2022
Have you enjoyed a cheap city break in one of these destinations? Drop us a tweet @icelollyholiday and let us know!