In need of a holiday without the hefty price tag? A city break is just the answer for a quick escape that will leave both you and your wallet happy!
To help get you there for less, we've rounded up our top ten best value European city break destinations for this year so you can save those all important pennies. Here's the line up…
1. Krakow, Poland
Krakow tops the charts for cheap city breaks and is a great destination for good value accommodation and culture. The abundance of street food stalls and local food markets mean you can grab lunch on the go for the equivalent of a couple of pounds while beer is famously cheap and plentiful. Top attractions like St Mary's Basilica, Wawel Castle and many of the speciality museums are also inexpensive to visit.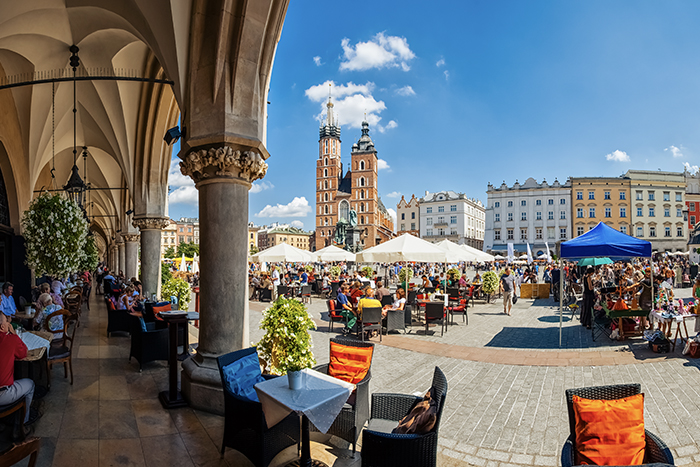 2. Riga, Latvia
Hot on Krakow's heels for low-priced accommodation and sightseeing attractions, Riga is an Eastern European hotspot not to be missed. Full of things to do, it's an ideal city break destination for culture-lovers, particularly if you're interested in museums and guided tours. The historic centre is a UNESCO World Heritage Site, and the churches and colourful buildings are fantastic for photos! For a cheap day out, head to the city's lush parks for a picnic in the sunshine.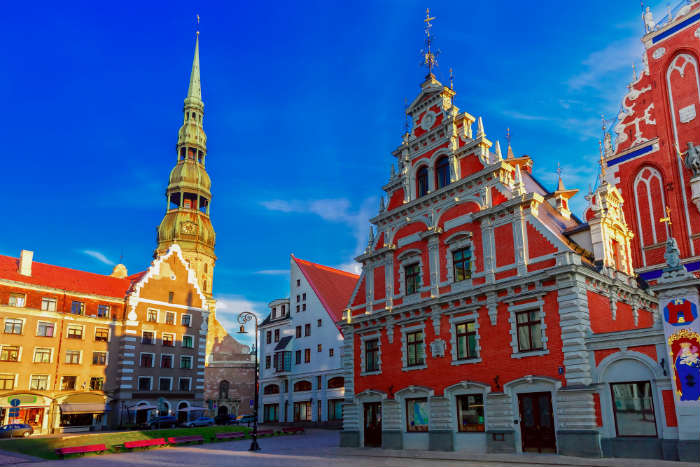 3. Lisbon, Portugal
Not far off the top spot, Portugal is generally quite affordable whether you're in a city or at the beach – and Lisbon especially is great for cheap eats! Do a bit of research and seek out local places to eat and you'll get used to feeling pleasantly surprised every time the bill lands on your table. Wine and local beer, Sagres, are very cheap (think £2 a pint), and delicious too.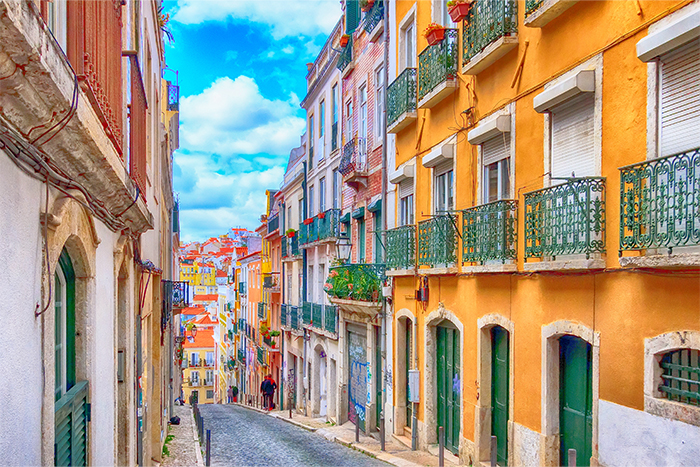 4. Ljubljana, Slovenia
Ljubljana's fairytale old town is just as charming as its budget-friendly prices. City breaks here are best spent admiring the stunning landmarks, including free-to-visit Ljubljana Castle Courtyard and the famous Dragon Bridge. The city's compact size means it's easy to explore on foot or you can hop on an e-bike for an inexpensive alternative. Local food markets are a great way to pick up cheap on-the-go snacks, while Ljubljana's tantalising cuisine is excellent value, too.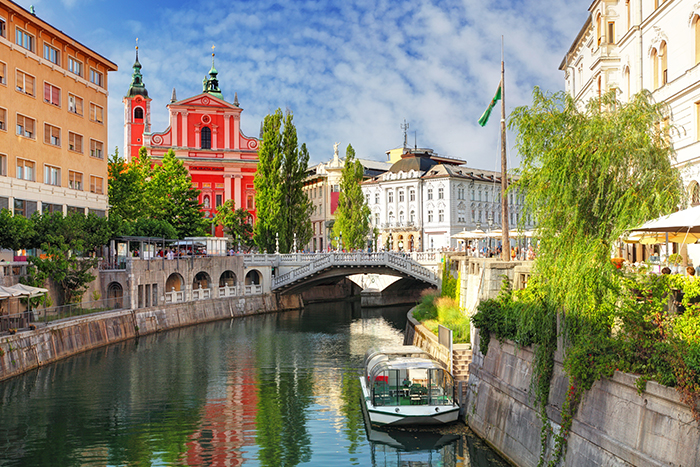 5. Budapest, Hungary
With inexpensive accommodation, meals out and sightseeing costs, Budapest is one of those cities that make budget travel feel so easy. Many of the main attractions are free, food comes in large portions for low prices, and you can even enjoy a day in the city's iconic spas for less than £15. Come nighttime, a bar crawl between Budapest's ruin pubs only costs as much as your chosen tipple – pick a local beer (look out for Dreher or Soproni) and it'll set you back about £1.50 a pint.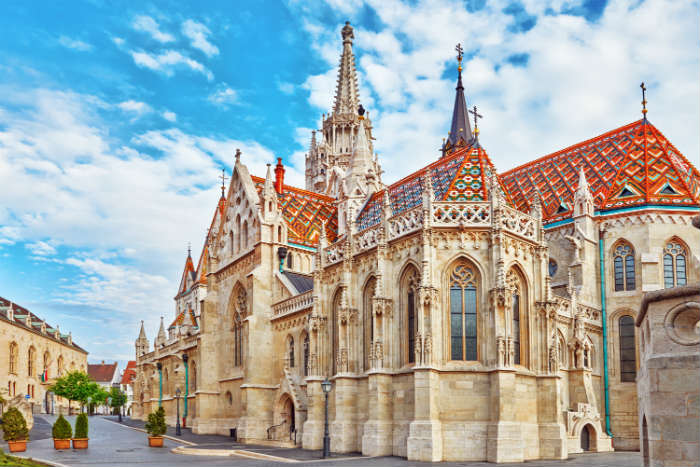 6. Prague, Czech Republic
Despite being one of Europe's most popular city break destinations, Prague remains surprisingly cheap. Many of its attractions – from the recognisable twin-spired Týn Church to the statue-lined Charles Bridge – are free to visit, the local food is filling and reasonably priced, and the city is small enough that you can walk everywhere.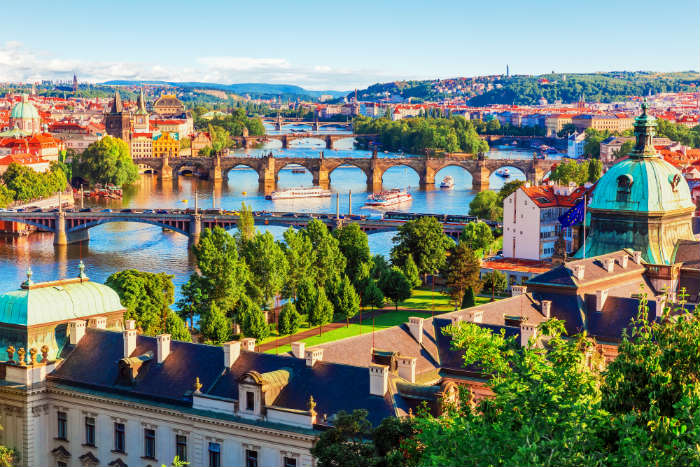 7. Vilnius, Lithuania
Home to beautiful baroque architecture, fabulous food and incredibly affordable prices, Vilnius has emerged onto the tourist radar as a must-visit European capital. Hotels and public transport are well priced and you'll find many attractions here are free. Take a free walking tour to be guided around the old Jewish Quarter, Vilnius Cathedral Square and Uzupis, a tiny, self-proclaimed republic with its own constitution, president and currency!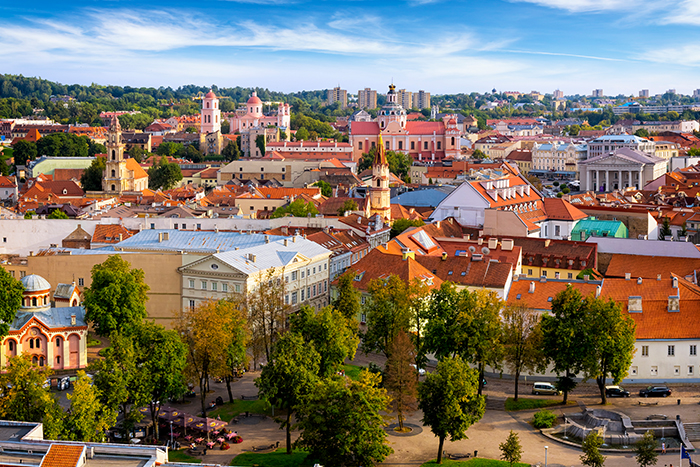 8. Barcelona, Spain
Spain is well known as an affordable destination and Barcelona knows how to keep the city break budget in check. The coastal city is popular for reasonably priced food and cultural attractions which can be enjoyed for free – including the famous city-centre boulevard, La Rambla. Make lunch your main meal of the day, keeping an eye out for lunchtime set menus that are much cheaper than dinner. Expect to pay between £10 and £15 for a large meal with a glass of wine or beer included, too.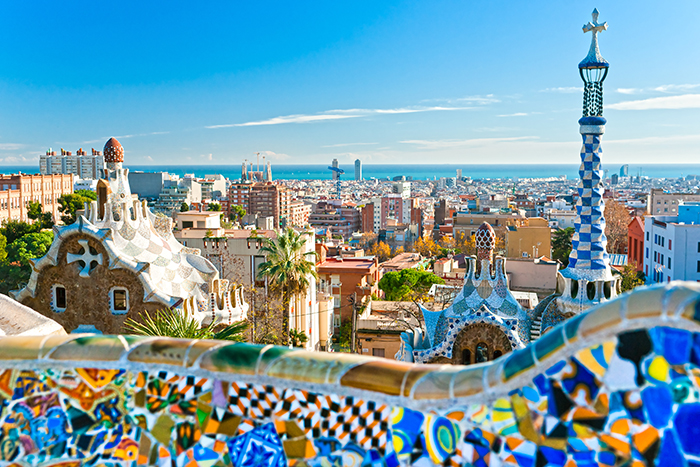 9. Tallinn, Estonia
Giving Riga and Vilnius a run for their money, Tallinn joins the line up of Eastern European cities offering plenty to see for budget-friendly prices. The wonderfully picturesque medieval town hall square is the heart of the action, bustling with cafes, shops and surrounded by some of the city's most impressive gothic architecture. Foodies will be in their element here - enjoy sampling the part-Scandi, part-Central European influenced cuisine, without a hefty price tag. Wander away from the centre of the old town to find quaint side-street restaurants offering the best prices.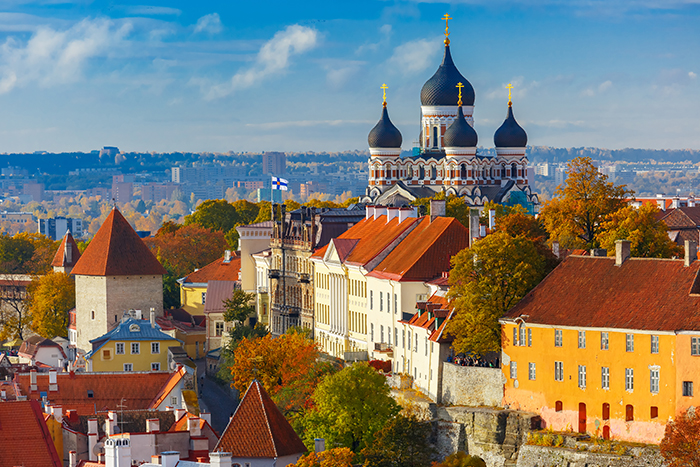 10. Porto, Portugal
Rounding up the list, Portugal's second largest city makes the cut for its cheap city centre accommodation and affordable food. A three-course meal for two in a mid-range restaurant comes in at £35 and you can enjoy a glass of the city's famed port for less than a couple of pounds. Whether you spend your city break exploring historic plazas, picnicking in green parks or making the most of Porto's sandy beaches, there's something to keep everyone happy.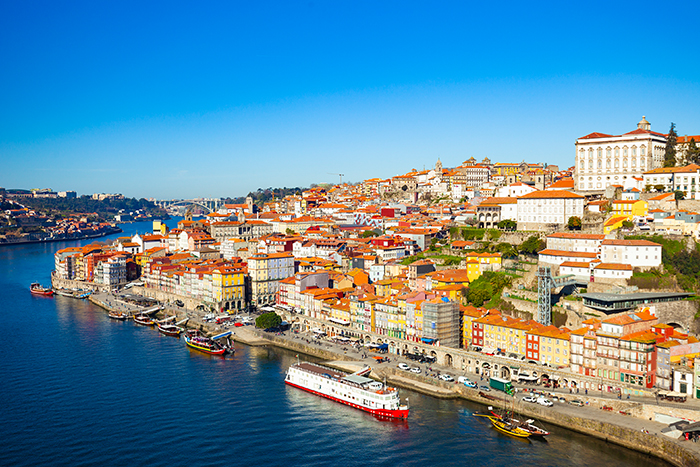 Please note food and drink prices in this story are indicative only. Prices taken from cost of living data websites, Numbeo and Expatistan, on 5 April 2023.
Have you enjoyed a cheap city break in one of these destinations? Drop us a tweet @icelollyholiday and let us know!