We're well into the long haul season, where UK travellers have to venture that little bit further in order to ensure optimal weather conditions during sun holidays. Winter sun breaks are always hugely popular at this time of year, though the downside of visiting lands far and wide is the sheer time it takes to get there.
That's why we've put together this list of handy tips that'll help you pass the hours whilst in the air and make the whole journey that extra bit easier.
1) Check In With Plenty Of Time
You certainly don't want to be in a mad rush to get to your departure gate and end up all hot and bothered by the time you sit down on the plane.
Make sure you check in early so you can have a mooch around duty free, perhaps pick up a few bits, relax, and mentally prepare for the trip that lies in store.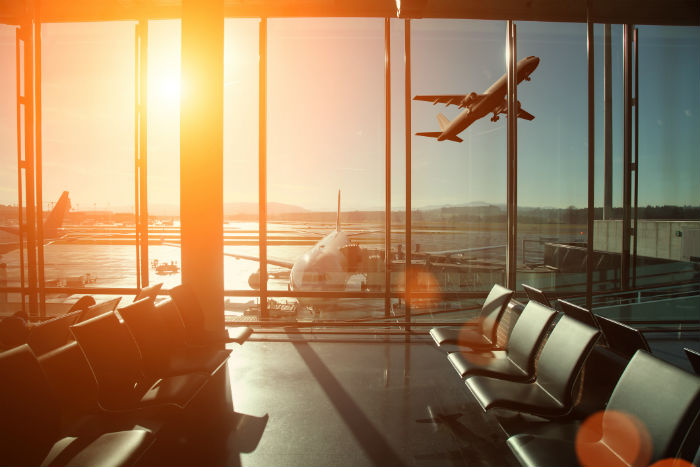 2) Adjust Your Body Clock Prior To Going Away
Naturally, any long haul break will involve entering into a different time zone which can mean that you feel tired during the day and very awake at night.
If possible, try to adjust your body clock to that of the destination you'll be visiting a week or so before and it'll be so much easier to cope when you get there. It's tough, but means you don't waste vital holiday-time sleeping during the day.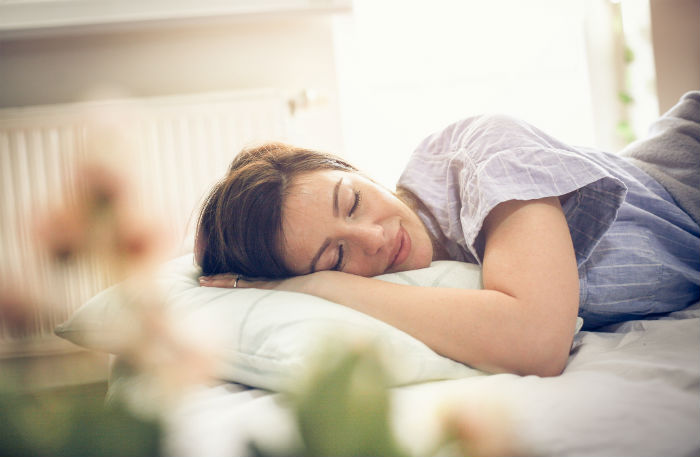 3) Reserve A Good Seat
If you're going to be on a plane for any extended amount of time, you need to make sure you optimise your surroundings. Whether you like to sit by the window to check out the views, or on the aisle for easy access in and out of your row, it's worth booking exactly what you want rather than opting for a randomly allocated seat for the sake of saving a few quid.
If you like to stretch out, consider choosing the extra legroom option for a little more comfort.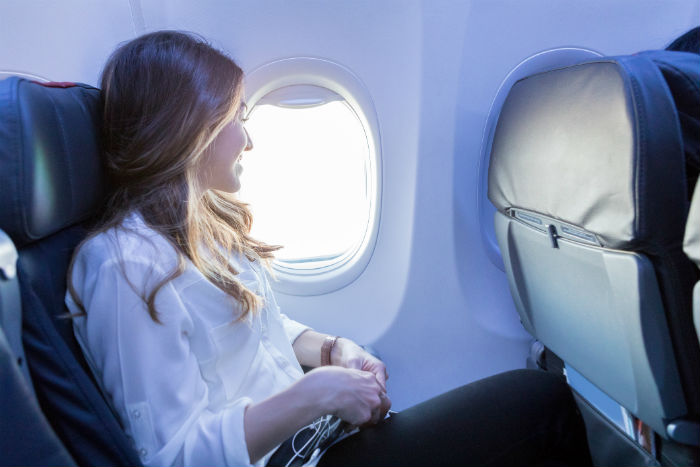 4) Keep Your Circulation Going
Simply put – MOVE! It can be easy to get your head stuck into a good book or watch back-to-back films on a long haul flight, but staying in the same place for any extended length of time can be really bad for your blood circulation and, in extreme cases, cause deep vein thrombosis.
Getting up to go to the toilet or just having a little wander up and down the aisle when safe and appropriate to do so will help keep things in order. Walking around may also make you feel more tired which will help when it comes to sleeping, particularly if you're on an overnight flight.
5) Dress Comfortably
This goes without saying, but make sure whatever you're wearing is comfortable and ideally easy to move in yet still relatively warm as aeroplanes can get quite chilly when you're thousands of feet up in the sky.
Tracksuit or jogging bottoms are usually a good shout, or even a loose pair of jeans, but try to avoid shorts (even if you're off somewhere sunny) in order to ensure you stay warm. Make sure you remember a travel pillow also, or a little blanket if you're hoping to get a bit of shut eye.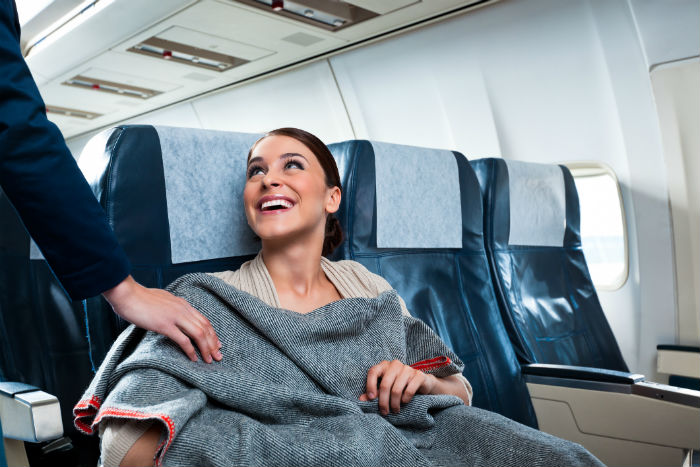 6) Take Lots Of Things To Keep You Occupied
Bringing along a varied amount of things to do is vital for helping pass time on the aircraft - books, magazines and music are classics. Take your laptop too if you want to perhaps do a bit of work or watch one of your own DVDs and if you have a tablet, take advantage of film and TV streaming apps that allow you to download programmes and movies whilst on wi-fi before you fly and watch even when you're on aeroplane mode.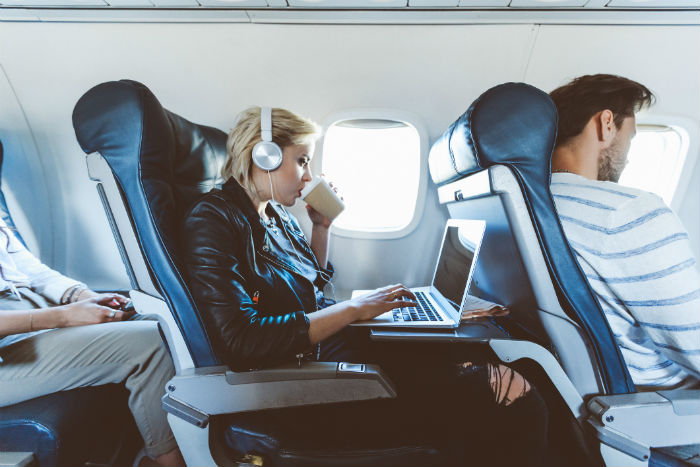 7) Pack Your Own Snacks
You'll often get in-flight meals when travelling long haul and have the option to purchase other bits of food and drink. The choice may sometimes not be the best however, and often pricey, so it's better to stock up on your favourite treats at duty free before boarding. Avoid salty foods if possible as too much can lead to mild forms of dehydration.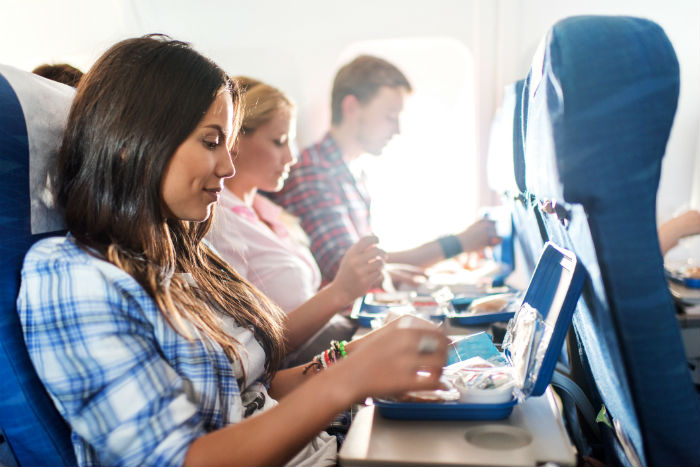 8) Make Some Friends
Nobody likes a motormouth whilst on public forms of transportation, but don't be afraid to make light conversation with those sat around you or when walking along the aisle or queueing for the toilet for example. It'll help pass a little bit of time and you may even be able to give or receive some handy tips to consider once you've landed at your destination.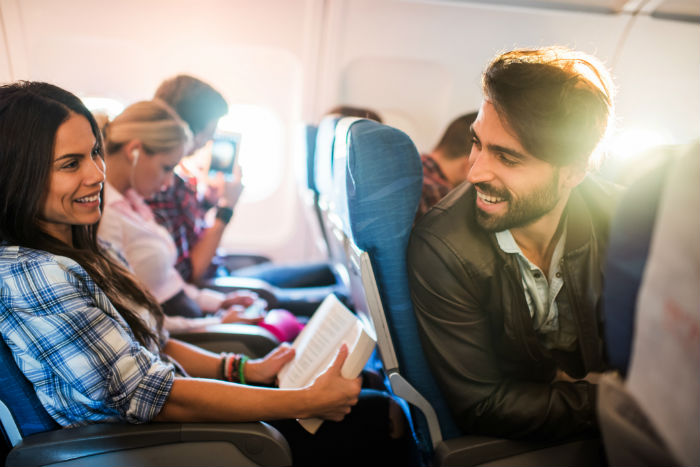 9) Stay Hydrated
As mentioned, it's good to stay away from salty food in order to fight dehydration but of course the best thing to do is drink plenty of water. Take a refillable bottle on-board to avoid paying hefty air prices, sip regularly and slowly and simply ask the cabin crew to keep topping it up for you.
It'll also mean you'll keep having to pop to the toilet, which is good for keeping your blood circulation strong and perhaps making a friend or two.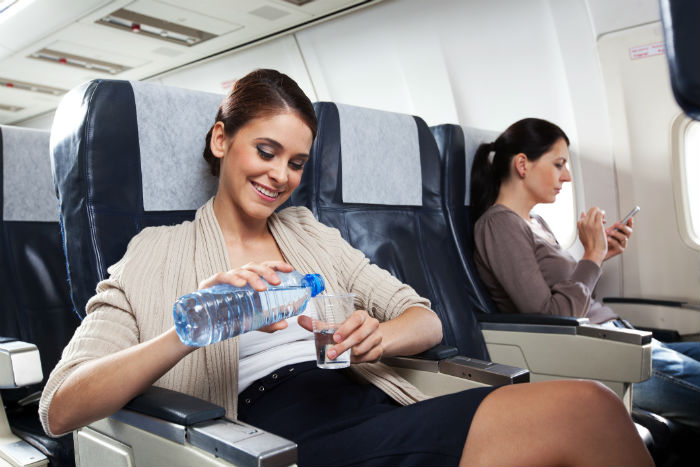 10) Avoid The Moving Map
Most planes these days allow travellers the option to look at a moving map which will show cool details such as how long you've been flying for, how long you've got left, altitude, and where you are.
It sounds great, but can be slightly demorilising if you've got longer than you thought still to go and isn't advisable for those slightly scared of flying as it's a constant reminder of the fact you're actually airborne.
11) Get Some Sleep
The chances are you'll probably have had to wake up early to catch your flight, or you may even be booked onto an overnight stint, in which case you're going to need to bank some sleep. It's also a fantastic way to pass time, as in the closing and reopening of your eyelids you could be a few hours closer to your destination.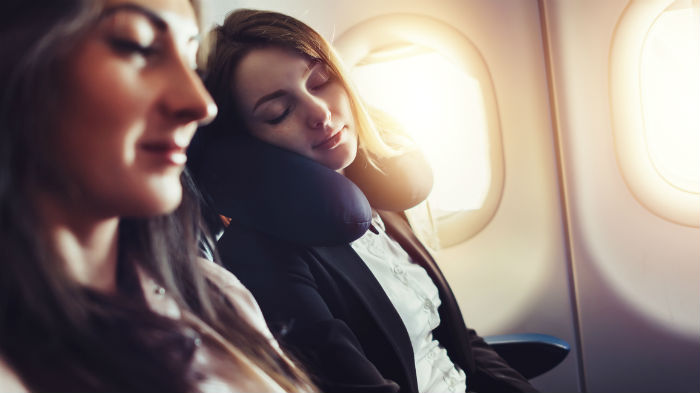 What tips do you have for coping with long haul flying?
About The Author: