Known for its raving clubs and world-famous DJs, Ibiza's nightlife is hard to beat. Would you believe us though if we said that the party scene is only a small part of this otherwise laidback island?
With pretty, secluded sandy coves and sunsets you'll remember for the rest of your life, Ibiza holidays can be a calm and relaxing retreat from hectic day to day life.
Here you can discover the quiet side of Ibiza that will keep you coming back for more…
The beaches
Swap those dancing shoes for sandals, or even better bare feet, and kick back on Ibiza's sandy beaches. Cala Xuclar, surrounded by lush pine trees, is a wild coastal area of Ibiza but provides great swimming opportunities in the clear water, and nearby Cala Xarraca has some of the bluest waters you'll ever see.
Cala d'Hort is also a well-known quiet retreat. Hidden away in a national park, this beach has managed to keep all of its natural beauty and hasn't been commercialised by huge hotels and noisy bars. Instead, you'll find an idyllic spot looking over the mysterious island of Es Vedra, the perfect place to appreciate the beauty of Ibiza.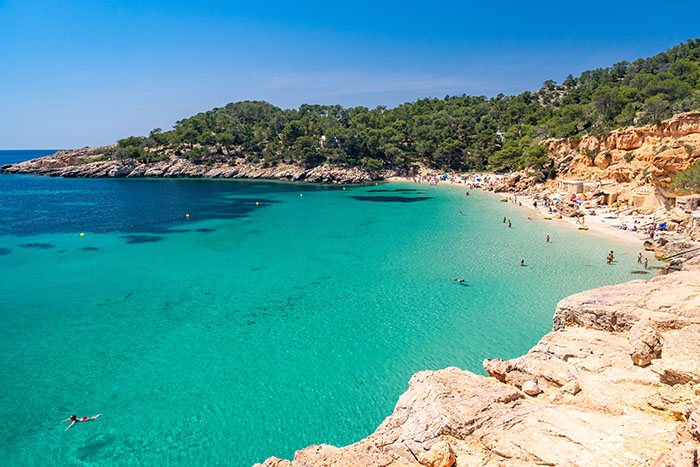 The countryside
Many don't explore Ibiza's gorgeous interior but if you really want to get away from it all, that's the place to be. Roam in between the olive groves during the summer and see the almond trees blossom in early spring.
If you're feeling particularly active, hike up to the highest point of the island for views over San Antonio and the Salinas salt flats. Sa Talaia is 475m (1,558ft) above sea level and can also be reached by a 4x4 if you're feeling slightly less outdoorsy!
For a coastal walk, there's a leisurely 4.5km (2.8 miles) hike from Cala Xarraca to Cala Xuclar, which turns inland through wooded valleys before emerging out at the coast.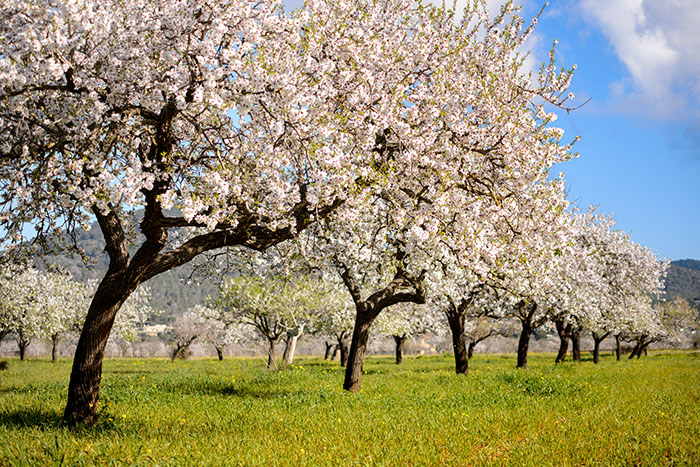 The sunsets
Watch Ibiza's sky blaze with hues of red, pink and orange as the sun sinks into the Mediterranean Sea and you're sure to feel peaceful on this beautiful Balearic Island.
San Antonio is famed for its beautiful sunsets but why jostle among the crowds when you can have your own slice of the evening at Cala Salada? This secluded beach is slightly further north than San Antonio and you'll have the ocean mainly to yourself as the sun sets on another blissful day in Ibiza.
Other sunset hotspots include Las Salinas where the magnificent salt flats reflect the dazzling colours of the sky.
The Old Town
Now, this place might not be completely quiet but it's a world away from the nightclubs in San Antonio. The Old Town, or Dalt Vila, gives you an idea what Ibiza used to be like.
Old stone walls, steep cobbled streets and narrow alleys all focus towards the fortress, which towers over the city. Cross the drawbridge of Portal de Ses Taules into a quaint cobblestone courtyard before entering the Plaza de Vila – the main square.
Here you can have your fill of restaurants and bars, handicraft shops and fresh produce markets, plus art galleries and museums.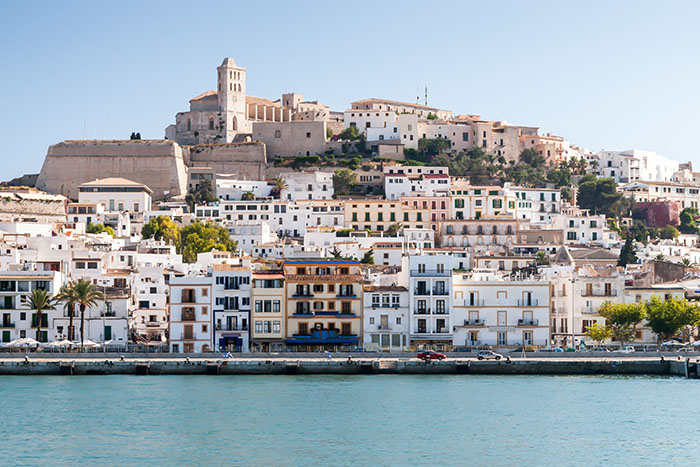 The quieter resorts
For those seeking a little R&R, Ibiza's gorgeous coastline is home to plenty of quieter holiday resorts that show there's so much more to this island than all-night parties.
Portinax, Cala Llonga and Puerto San Miguel are all great bases for a laidback family holiday, with a mixture of long sandy beaches, plenty of cafes and bars, weekly hippie markets and lots of watersports on offer.
Sophisticated holidaymakers are sure to love the classy bistros and stylish marinas of Santa Eulalia while the sheltered sandy bay of Port Des Torrent is the perfect spot for romantic beach breaks.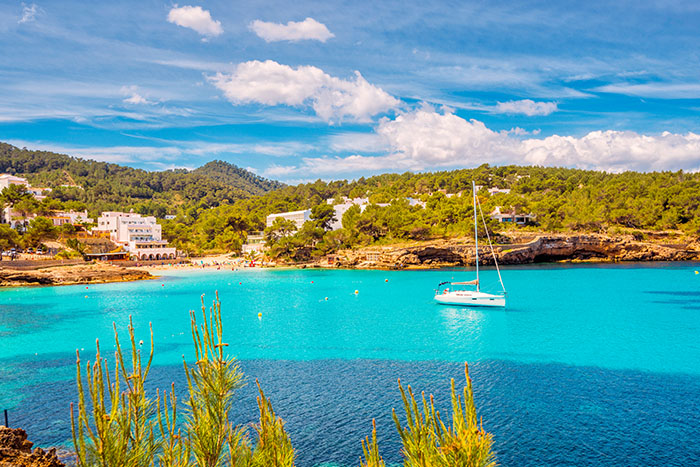 Living the island life
For activities away from the crowds, look to head out on the water. Sailing and island hopping are a great way to make the most of Ibiza's spectacular scenery.
Embrace island living with a day trip to neighbouring Formentera. This tiny island – just a 30-minute ferry ride from Ibiza – is home to white beaches and an original hippie vibe, making it a popular place to escape from the crowds of the White Isle.
Set up for the day on Playa Mijorn or Playa Ses Illetes, munch on some fresh coconut or pineapple from the beach vendor and enjoy a relaxing, quiet day in the sun.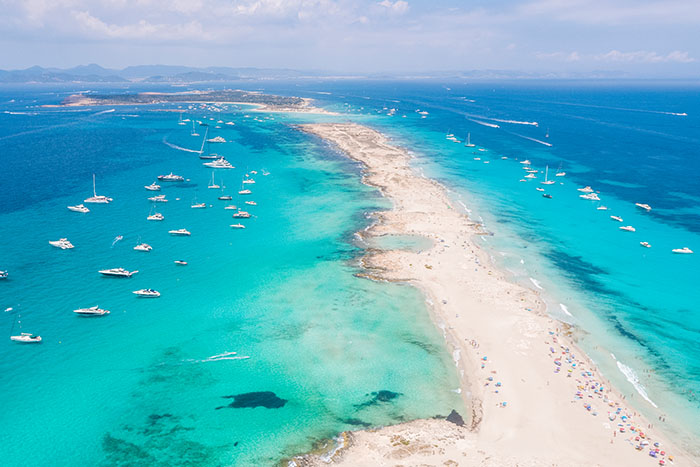 Do you have a favourite place in Ibiza? Tweet us at @icelollyholiday and let us know!