With a flight time of just one hour and prices starting from £10 each way from UK airports, Dublin city breaks are a go-to choice for cheap trips and party weekends away! Offering historic sights, lively pubs and busy shopping areas, the city offers a diverse range of activities to keep the whole group happy, whether you want to spend your days hunting down Irish history or hair of the dog. We put together our ultimate 3-day itinerary for a long weekend in Dublin.
Day 1
Introduce yourself to Dublin in the city's heart – Temple Bar! It's best known as a nightlife spot but among the pubs you'll also find quaint cafes, gift shops and art galleries, as well as outdoor markets and buskers. Wander the cobbled streets and soak up the atmosphere, and if you're hungry you're guaranteed to find a hearty Irish breakfast.

Image credit: Giancarlo Liguori / Shutterstock.com
Ready for a city tour with a difference? Climb aboard the Viking Splash Tour bus, a truly unique city tour that dresses you as a Viking and drives you around the top sights of the city with an entertaining guide before transforming into a boat and plunging into the Liffey for a river cruise. If the weather is sunny, take a break and maybe stop for a picnic lunch on St Stephen's Green, Dublin's prettiest park.
Now you've got a feel for the city, head over to Trinity College for a peek at the historic buildings and, if you wish, a tour of the buildings. The Book of Kells is also housed here, one of the world's most famous manuscripts that is an estimated 1200 years old. The National Museum and Gallery of Ireland are also near here, if you want to stock up on your Irish history knowledge, and Oscar Wilde's childhood home.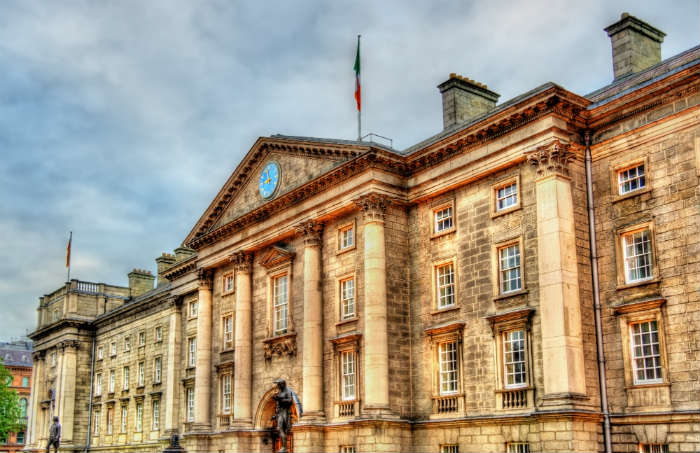 Day 2
Start your day in Dublin's historic centre, at Dublin Castle. You can wander the grounds and visit the Chester Beatty Library for free, or pay €10 to go inside and take a guided tour of the State Apartments. From here head to Dublin's most impressive cathedrals, Christ Church and St Patrick's – St Patrick's in particular has a beautiful interior and they are both free to enter.
Is it time for a drink yet? Get to the Guinness Storehouse to find out how Ireland's most famous beer is made. For the price of your ticket you'll get a guided tour of the storehouse, an exhibition about the development of the Guinness brand, and a free pint in one of the venue's two bars. Learn to pull your own pint at the Guinness Academy, or have it served for you while you enjoy the panoramic views from the Gravity Bar.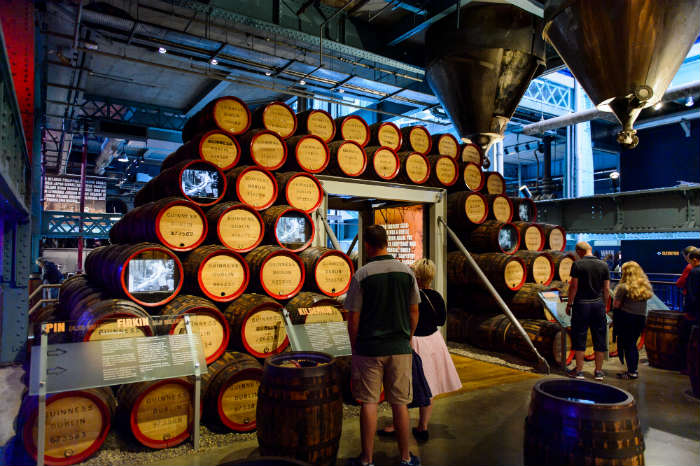 Image credit: Anton_Ivanov / Shutterstock.com
Now you've got a taste for the Guinness, continue the party at Temple Bar with a slap up Irish dinner and a few more pints while enjoying some live music. Almost every pub in Temple Bar seems to host a guy with a guitar on the weekends, and you'll never have to pay for the extra entertainment.
Day 3
It's time to hit the shops! Grafton Street is Dublin's most popular shopping and entertainment zone where there are many high street stores and several shopping centres. Street performers add a party atmosphere and there are pubs mixed in with the shops where you can stop for a break. Continue your shopping north of the river on O'Connell Street, which also has the Parnell Monument, Post Office building and famous Spire, a huge needle that can be spotted from around the city.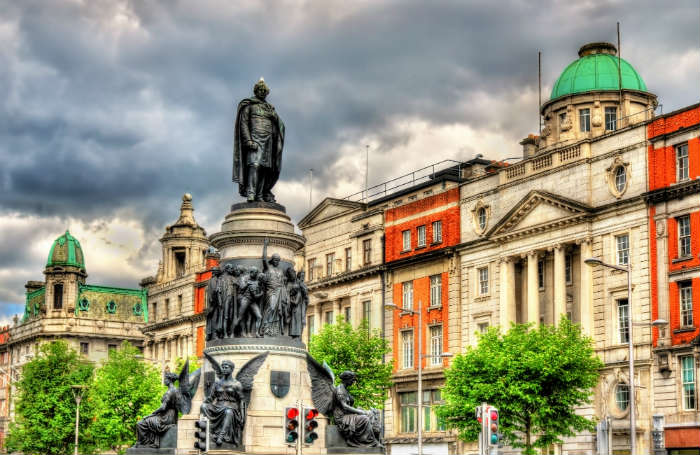 Tucked away near O'Connell Street is the National Leprechaun Museum, a hands-on exhibit all about Irish folklore where you can see put yourself in a Leprechaun's shoes and find out if there really is a pot of gold at the end of the rainbow before you head to the airport.