Lisbon, the capital city of
Portugal
, is often overlooked as a city break in favour of others such as Barcelona, Amsterdam or Paris. However, we're here to show that this Portuguese city shouldn't be discounted when you're looking for your next long weekend away. This place has it all; the architecture, the night life, the food, and the coast isn't too far away – just in case you fancy taking advantage of the nice weather while you're away. If you have a weekend with not much planned, here's how you can spend 3 days in
Lisbon
...
Day 1
Start the sightseeing as you mean to go on and start day 1 in Lisbon with a wander around Belem, Lisbon's historic quarter. Here you'll find the Belem Tower, one of Lisbon's most iconic structures which was built early in the 16th Century on the banks of the Tagus River to protect the city. It's one of the most striking buildings in Lisbon so there is always a hive of activity around this area with tourists taking in the sights and locals spending a leisurely hour or two down by the water for lunch.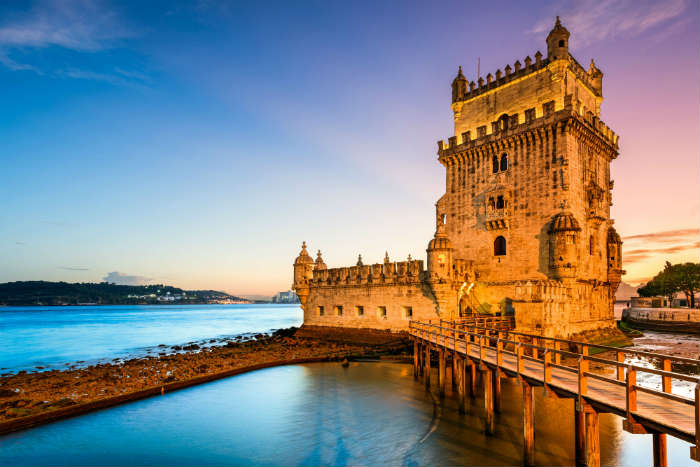 Around Belem there are also gardens and parks so visitors can make the most of the nice weather - and there's plenty of that here in Lisbon. The Jardim de Belem and Jardim Botanico Tropical are two of the most popular places for a mid-afternoon stroll after a spot of lunch. Another historic sight around Belem is the Jeronimos Monastery, a spectacular building that practically glistens in the sunlight but is a significant monument to Portugal's past culture. For those interested in history, Jeronimos Monastery is the place of burial for some of Portugal's most important kings and poets.
If you have a sweet tooth, or even if you just feel peckish after all your sightseeing, stop off at Pasteis de Belem one of the most famous bakeries in Lisbon for a traditional Pastel de Nata. This crumbly, pastry enrobed, egg-custard style dessert is truly a melt in your mouth treat which you can find on almost every street in Lisbon. So if you don't fancy one on day 1 in Lisbon, you'll definitely be able to try one at another point during your long weekend.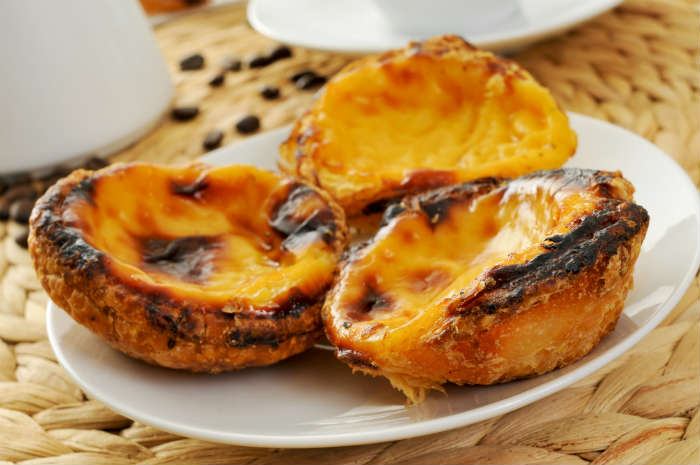 Start the day with a view and head up to the top of the Elevador de Santa Justa. This view point, from which you can see the Tagus River and the landscape of Lisbon, was built in 1902 and is open from 7am until 11pm, 7 days a week and a single ticket will cost you only €2.80
Next on the itinerary for day 2 is a stop off at Rossio Square, also known as Praca Dom Pedro IV. Here you'll find a number of cafes, shops and bars, and places like Café Suica have a lovely outdoor terrace where you can enjoy a relaxed breakfast in the sun. This is a great place to watch tourists and locals go about their day or even just a place to sit and admire the architecture and fountains around the square.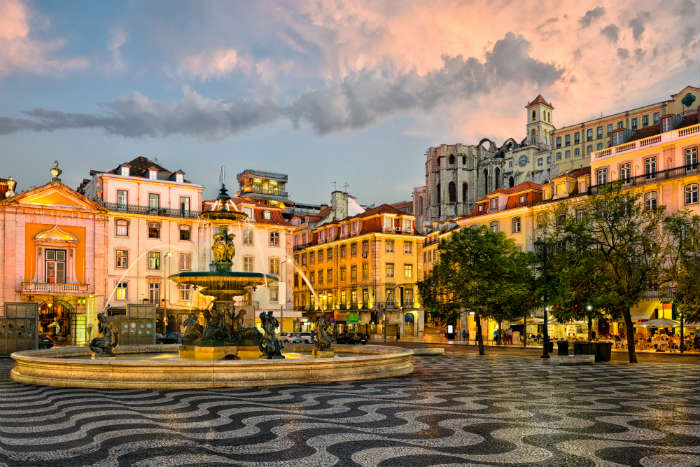 After a steady morning, take a wander over to the Sao Jorge Castle where you'll find a quieter, more historic part of Lisbon. This castle used to be a Moorish royal residence and although a lot of the castle was destroyed by an earthquake in 1755, there are still many of the original walls and towers to wander around.
Your afternoon will be spent in Alfama, one of the oldest areas in Lisbon. This district runs from the Sao Jorge Castle right down the hill to the Tegus River. it's a very picturesque part of the city that will be a favourite with Instagrammers - there are some spectacular views to be seen and lots of winding medieval alleyways just waiting to be photographed.
The white buildings are often topped with terracotta tiled roofs, giving Alfama its distinctive look and the atmosphere around here is that of a small, close and welcoming community.
For a bit of evening fun, head to the district of Bairro Alto where you can enjoy Lisbon's nightlife to its full potential. Once the sun goes down, you'll find people spilling out onto the streets from the bars, good wine, great beer and music you can dance the night away to.
Day 3
For your third and last day in Lisbon, take a steady journey on Tram 28 – Lisbon's well known tram route which winds its way through many of Lisbon's most popular districts and sights. Pass through Baixa, Graca and Estrela on what is the longest tram route in Lisbon and see the best of Lisbon from one of the cities bright yellow trams. Although they're not that comfortable, they're a true Lisbon icon which costs very little to experience.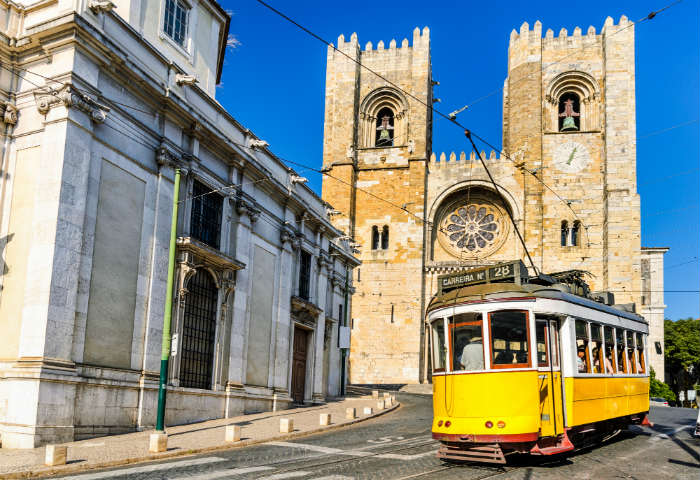 >
Hop on the tram from Praca do Martim Moniz and the route through Lisbon will take around 40 minutes from start to finish.
The great thing is you can hop on and off this tram throughout the day – one of the most popular stops is in the Baixa district. Get off the tram in this area and explore the pretty pedestrianised squares and streets. You will already have seen Rossio Square on day 2 in Lisbon but take more time to explore places such as Rua Augusta where you can shop all afternoon if your heart desires.
Have you been to Lisbon before? How would you spend 3 days there? If you fancy a trip to the Portuguese capital, start your holiday search to Lisbon today by clicking the button below!