For a lot of British holidaymakers, cheap holiday packages have long been a favourite way to get a cheap break in the sun with no stress, no fuss and minimal expense. But the low cost deals and easy booking process aren't the only upsides of a package break - they also come with several elements of financial protection and assistance guarantees that you don't get with a DIY holiday booking.
The traditionally prevalent package holidays are very much still alive and kicking, with small yet sustained growth in the proportion of people taking a package holiday vs DIY, and here's why...
1) Package Travel Regulations
The Package Travel Regulations are a piece of legislation which ensures that travel providers advertise their holiday packages honestly, and deliver it to the customer as described. This basically ensures that you really do get what you pay for.
The regulations also set out your travel provider's responsibility of care to you if something goes wrong during any component of the holiday booked with them, for example if your flight is cancelled or the hotel has overbooked.
2) ATOL and ABTA Protection
The other two elements of your holiday protection are ATOL and ABTA. If your booking includes a flight, you are covered by the ATOL bonding scheme, where there's a £2.50 ATOL fee built into the cost of your flight that guarantees you a refund and/or a flight home if the airline goes bust.
Meanwhile the ABTA bonding scheme ensures your costs will be covered in the event that your travel provider goes out of business. As with the Package Travel Regulations, if you book your holiday independently you will not be entitled to either of these protections.

Image source: Irina Mos / Shutterstock.com
3) All Inclusive Packages
All inclusive packages are big money savers that aren't available with a DIY holiday booking. An all inclusive package means that all your food, drink and often some snacks and activities at the hotel are included in your booking, so you can minimise the amount of money you spend while you're away.
If you're planning on spending most of your holiday in or around your hotel you'll definitely get value for money on this kind of deal, and it's a dream arrangement for families with young children or those on a tight budget who don't want costs to spiral out of control.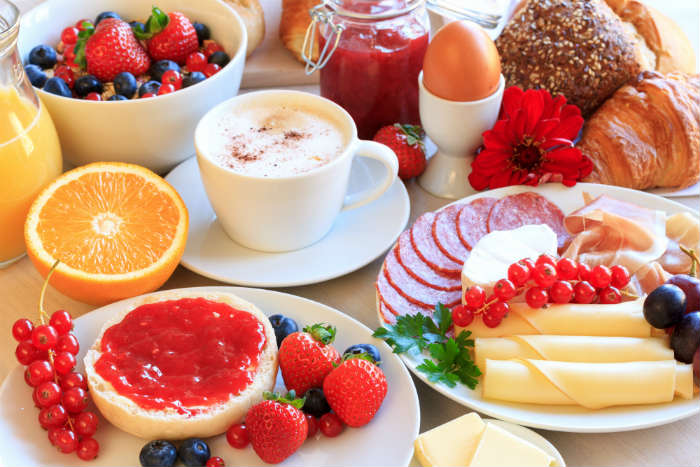 4) Quick and Easy Booking Process
The beauty of a package holiday is that you get everything arranged for you. Instead of going to lots of different websites to book your flights, accommodation and transfers separately, and then having lots of different booking confirmations to keep track of, a package holiday company book everything for you and send you one confirmation so you have all your essential information in one place.
Most package holidays also come with an in-resort rep, so you'll always have help on hand if you have any problems while you're away.
5) Cheaper Prices
When something's the easy option with everything done for you, you'd assume you have to pay for that convenience, but package holidays are often cheaper than DIY breaks. This is because tour operators buy up flight seats and hotel rooms in bulk to create their packages, benefiting from a big discount that they can pass on to their customers.
They also have access to 'inclusive tour' flight-and-room bundles, which are cheaper and aren't available for public purchase.
Okay, So I'm Sold On Booking A Package Holiday. How Can icelolly.com Help Me?
Great news! With icelolly.com, you can compare package holiday deals from the UK's leading travel brands (including TUI, easyJet, Jet2holidays and more) all in one place, so searching for the best possible offer couldn't be any easier. However if you're still an advocate for DIY trips, we also host great deals from brands like Love Holidays, with whom you can do things yourself should you prefer this option.
How have you benefited in the past from booking a package holiday? Tweet @icelollyholiday & let us know!