Spain is full of fascinating cities and the big-hitters such as Barcelona and Madrid lure thousands of tourists looking for sightseeing, shops and sangria each year.
But if you're prepared to leave the crowds behind and venture elsewhere, you'll find there are other beautiful cities ready to charm your socks off with enchanting coastlines, stunning architecture and some of the best food in the country.
Here's a run down of five of the most underrated cities in Spain that are perfect for your next city break.
1. Salamanca
Salamanca. Have you heard of it? If not, add to your holiday hit-list pronto! Full of captivating contrasts, this riverside city in western Spain is perfect for a blend of old and new traditions. Home to the University of Salamanca (founded in 1218 and the third oldest university in Europe), the city buzzes with a lively atmosphere thanks to its students, yet the fairytale medieval buildings are a pretty reminder of Salamanca's rich history.
The Plaza Mayor in the city centre is where all the action is. Join the locals as they bar hop for tasty tapas or gather a little picnic from the supermarket and have a mini feast in the middle of the square as you watch the world go by.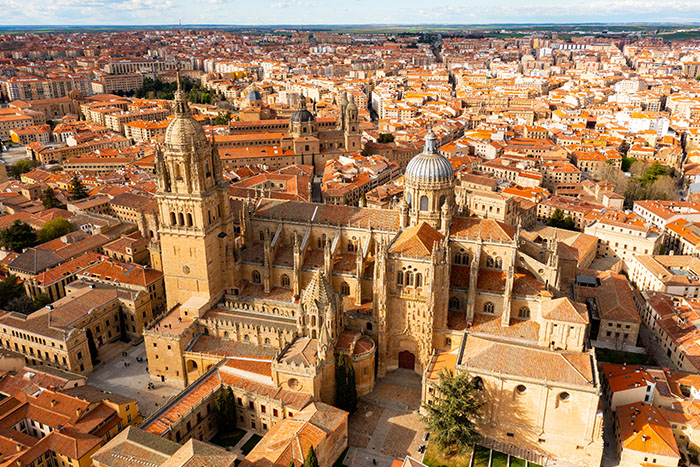 2. Girona
About an hour north of Barcelona, this quaint Spanish city on the Costa Brava often gets overlooked by visitors who want to see La Sagrada Familia and La Ramblas. However, with one of the best gelato shops in the world – we don't think you'll regret visiting Rocambolesc – and the impressive Girona Cathedral sitting proudly at the top of a flight of 99 steps, Girona is not a place to miss.
For great views of the city, walk the 1,200-year-old walls that take you around the edge of the Old Quarter or soak up the historic side of the city in one of Europe's best preserved Jewish Quarters. If being by the water is more your thing, take a stroll down the River Onyar, camera at the ready, to snap some Instagram-worthy photos of the Cases de l'Onyar – a rainbow-palette row of houses overhanging the river.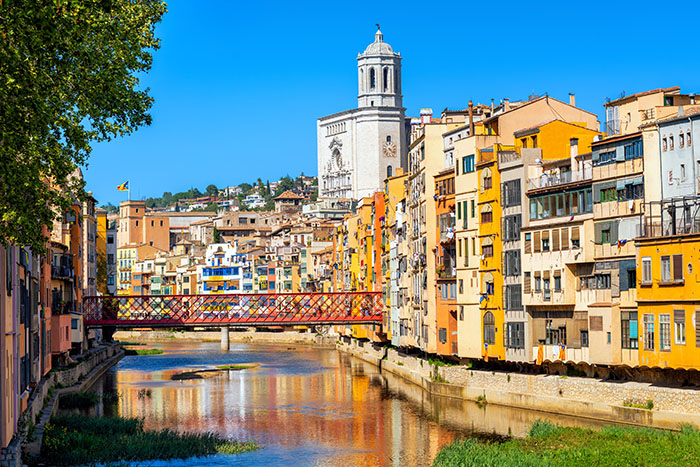 3. Bilbao
Whether you're an art lover or not, Bilbao is sure to leave an impression. Located in northern Spain, it sits within the rolling green mountains of the Basque Country, but the city itself stands out amongst its surroundings. Traditional buildings with intricate iron balconies sit side-by-side with striking modern architecture and a skyscraper-filler downtown, giving it an eclectic feel.
One of Bilbao's biggest draws is undoubtedly the Guggenheim Museum. Designed by Frank Gehry and opened in 1997, the Guggenheim is easily one of the most eye-catching buildings you'll see and is home to internationally renowned art exhibitions and sculptures.
Once you've had your fill of art, fill up on some of Bilbao's distinctive dishes. Bacalao al pil-pil (salted cod with a chilli and garlic sauce) is a must try.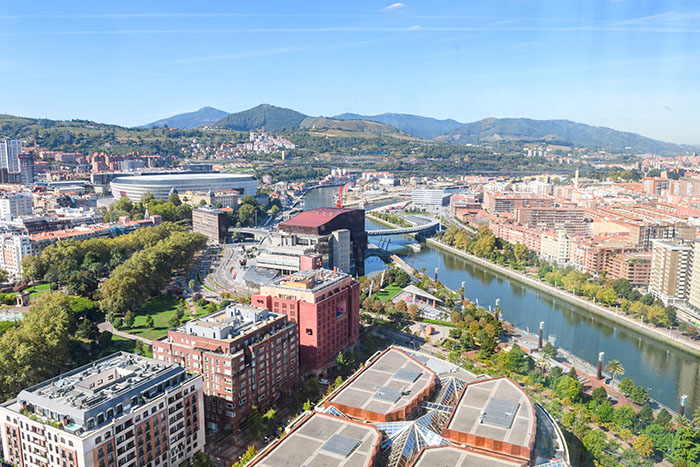 4. Valencia
Valencia may be Spain's third largest city, but it comes with a delightfully more laidback local vibe than the country's other coastal cities. Days are best spent exploring the Jardines del Turia, a 9km green space which runs through the heart of Valencia, perfect for sunny strolls and picnic spots. It's also home to the City of Arts and Sciences Complex – an architectural marvel complete with Europe's biggest aquarium and a giant tropical garden.
If you like your city breaks with a side of beach time, the coast is dotted with several sandy stretches, all with romantic sea views and plenty of ice cream opportunities.
To relax in the evening, get your hands on some paella. This Spanish staple originated in Valencia so it's only right you should try a plate or two!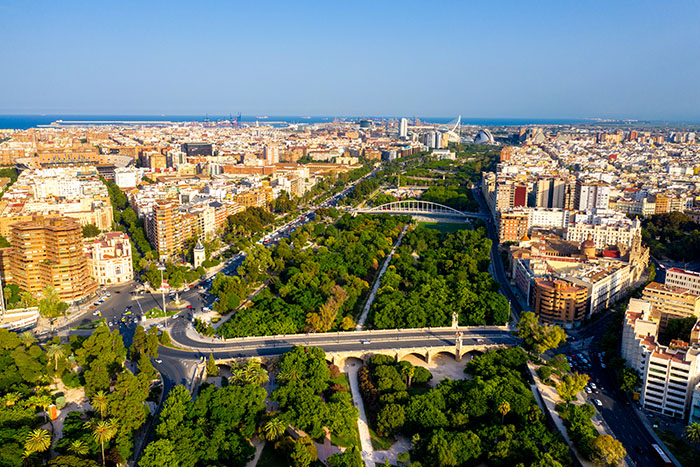 5. Ronda
You may have heard of the Andalucian town of Ronda thanks to the jaw-dropping Puente Nuevo bridge that dramatically towers over the El Tajo Gorge, but there's more to this town than its good looks.
Known as the home of modern day bullfighting, the Plaza del Toros is worth visiting by history buffs and culture lovers alike to learn more about why this controversial sport forms such an important part of Ronda's past and present.
Wine tasting also should be at the top of your itinerary list. The region's countryside is awash with vineyards and wineries and there are even dedicated wine routes so you can be sure you're sampling the best of the best.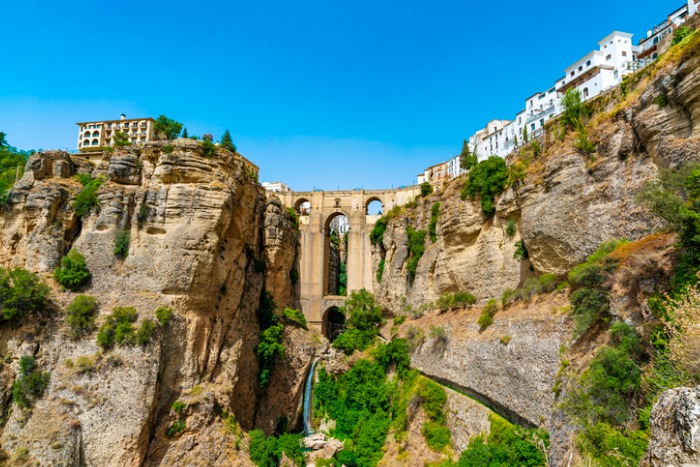 Which one of these Spanish cities would you like to visit? Drop us a tweet @icelollyholiday and let us know!