Spain is one of the most popular destinations in Europe for a holiday full of sunshine and fun. While the beaches, warm weather and refreshing pools are good enough for most of us, sometimes the little ones need a bit more entertainment. If you want to get away from the pool for a day to somewhere the kids will love, take a look at these places for a day the whole family will remember!
Parc Guell, Barcelona
If you're holidaying as a family, there's no shortage of things to do in Barcelona. One of the best attractions for kids in Barcelona though is Parc Guell. A colourful, huge park full of bright mosaics and weird buildings which kids love to run around. Look out for the blue dragon at the entrance as well as the great view at the top of the peak – a great way for energetic kids to burn off some energy!
Aqualandia, Benidorm
The weather can get hot in Spain, super-hot. What better way to cool down though than by splashing around at a waterpark? Aqualandia near Benidorm is one of the best waterparks in Spain with over 20 thrilling rides! Do you dare try out the Big Bang? It's one of the highest water slides in Europe – definitely not for the faint hearted. If you like things a bit less hair raising, hang out in the wave pool or have a go on the rapids!
Port Aventura, Costa Dorada
Only one hour from sunny Barcelona, Port Aventura theme park is a kid's paradise. Divided in to 6 unique worlds, you and the kids will be transported to the Mediterranean, Polynesia, China, Mexico, the Far West and every kids favourite, Sesame Street! Spend your day on stomach churning rides such as Tutuki Splash and Shambala or chill out and watch a show. With attractions to suit all ages, Port Aventura theme park is a great day out for kids and big kids alike!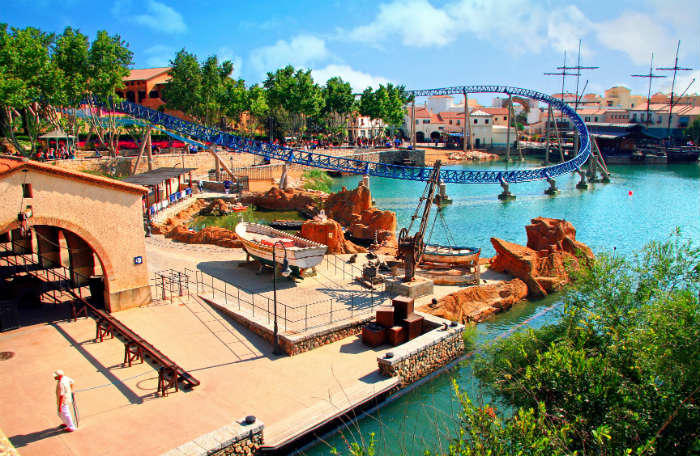 Image credit: Vladimir Sazonov / Shutterstock.com
Karting Experience, Fuengirola
Hop in, buckle up and put that pedal to the metal at Karting Experience! Blast around the track at up to speeds of 45mph and compete to find out who wins pole position! This karting track, just outside Fuengirola, twists and turns through 970 metres of kart racing heaven! In between laps, check out the shop or grab a drink to refresh before your next race!
Open Top Bus Tours, Various Locations
Little feet, as well as big feet, need taking care of when on holiday. It can be tiring walking around all day and seeing the sights. Open top bus tours are a great way of getting around that and you can see all the main sights without rushing around. Step onto buses in Benelmadena, Barcelona, Cadiz, Malaga and other Spanish cities and feel the wind in your hair as you're taken around your holiday destination!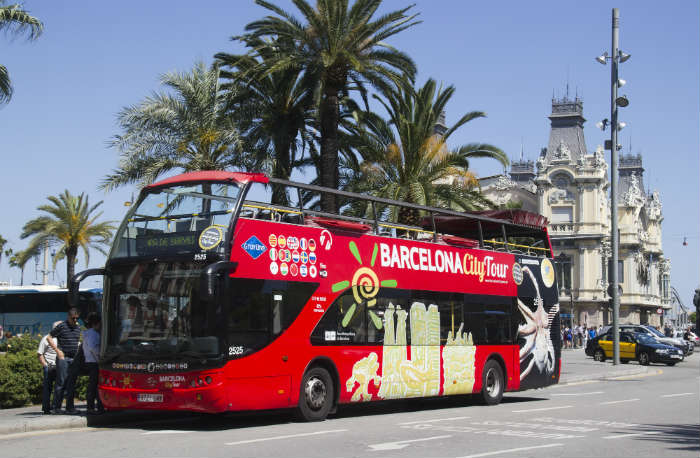 Image credit: jan kranendonk / Shutterstock.com
Costa Water Park, Alicante, Puerto Banus and Fuengirola
Now here's something that's fun for the whole family. A water park in the sea! Costa Water Park is a giant inflatable mixture of water slides, trampolines, jumping cushions and climbing walls. Always monitored by professional lifeguards, it's a fun and safe environment where kids can have fun in the ocean! And with 6 water parks over 3 locations, there's no reason to miss out!
Butterfly Park, Benalmadena
Take a visit to this totally tropical Butterfly Park in Benalmadena where you can see over 1500 colourful butterflies from all over the world. Walk around the giant, Asian themed complex as the butterflies freely flutter around for you to see. Kids can even check off on a list the different species of butterflies they spot! Also, see if you can spot the tortoises, wallabies and iguanas in this tropical environment, it's not just butterflies in there you know!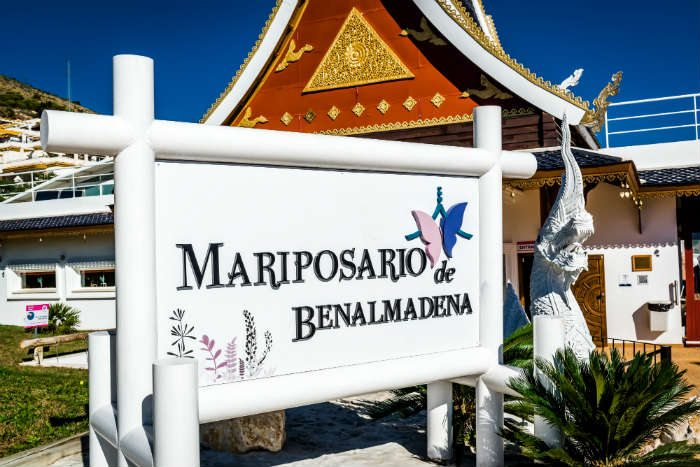 Image credit: Alexander Tihonov / Shutterstock.com

By Emma Hart – Pretending to be a kid again at Parc Guell.