New York is one of the most famous cities in the world, an enviable place to live and a must-visit for all travellers. However there's no getting away from the fact that it's an expensive city - hotels, food and transport are all unavoidable costs that really add up to make even a small holiday in New York a big expense. So to ease the strain, we've put together a list of the best attractions in New York that are available without spending a cent!
Central Park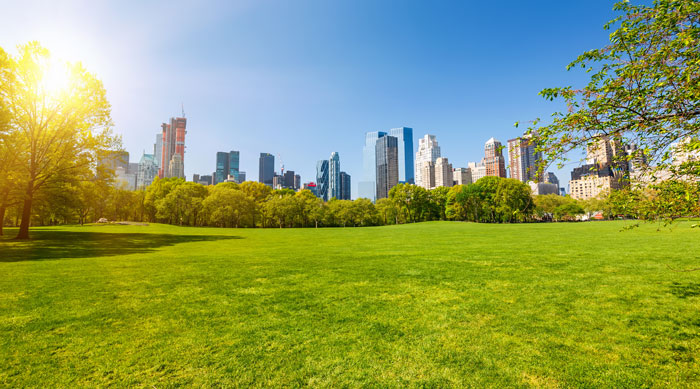 Central Park is not only one of New York's most famous landmarks, it's free too! The park is so huge you can easily spend a whole day here wandering along meandering paths and people-watching in the main squares. In winter the snow makes for perfect photo opportunities, and in summer you can bring a rug and a picnic and spend the whole day sunbathing on the grass.

Grand Central Station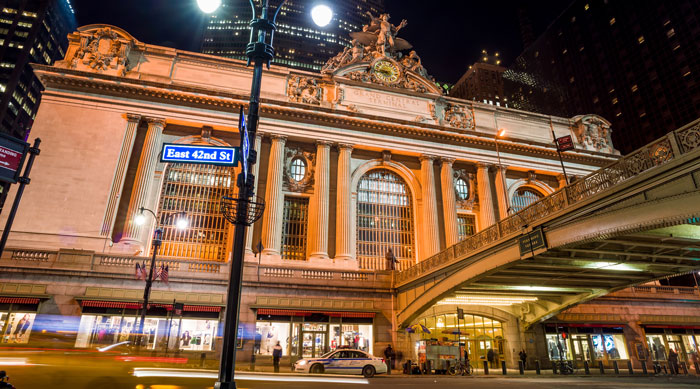 While Grand Central is primarily a transport hub that you want to be as far away from as possible at rush-hour, a visit during quieter times of the day is a rewarding activity. The building is truly beautiful, and if you want some background information free tours are available of the station and the surrounding neighbourhood.
Staten Island Ferry
Staten Island is generally disdained by native New Yorkers, and admittedly there doesn't seem to be a lot to do when you actually get there other than turn around and come back. However the ferry itself passes very close to the Statue of Liberty on its route, affording better views than many of the tour boats can offer. You can get some good photos of the New York skyline too.
Museum 'Free Days'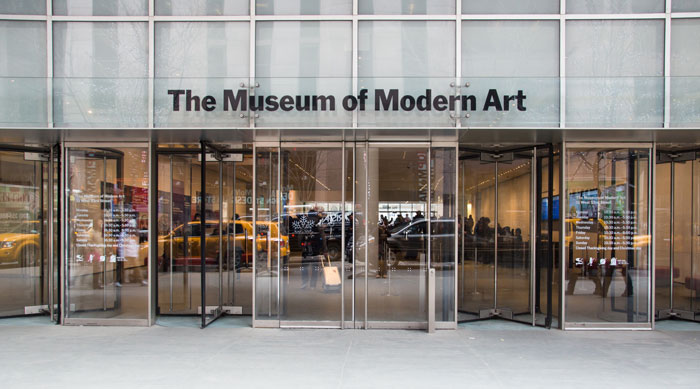 Editorial Credit: littleny / Shutterstock.com

Many of New York's museums are free, or at least have days when they offer free/pay-what-you-wish entry. The Museum of Modern Art is free on Friday evenings, the Guggenheim has a 'pay-what-you-wish' policy on Saturday nights, and although the Metropolitan Museum of Art has a 'recommended' admission price of $25, visitors are actually free to pay whatever they wish.
Brooklyn Bridge
If you're looking for a morning stroll, Brooklyn Bridge may well be the answer; this famous landmark is a popular route for runners, cyclists and tourists alike. If you're feeling adventurous you can walk all the way across to find the undiscovered delights of Brooklyn, or if you find yourself getting worn out just stop halfway across and turn around for fantastic views of the Manhattan skyline.
Times Square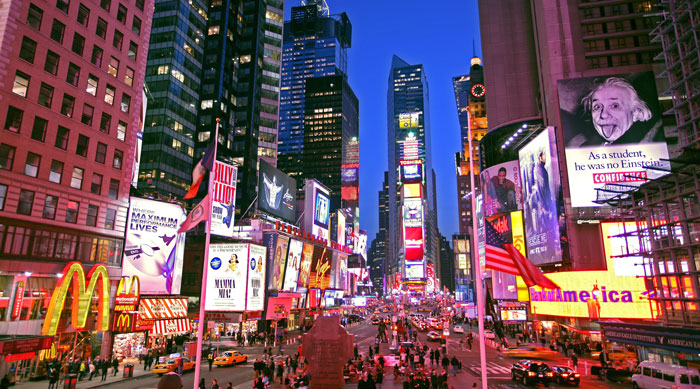 Times Square may be a bit garish and incredibly busy but there's no denying it's a spectacle; the lights, the electronic billboards and the street performers make it a must-see for visitors. It's easy to be fazed by Times Square if you get hemmed in by the crowds, so instead head for the red bleachers and settle in for some quality people-watching!
9/11 Memorial & Museum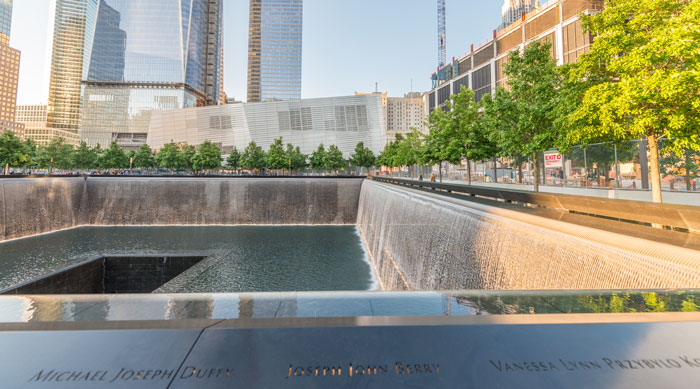 Editorial Credit: pisaphotography / Shutterstock.com

An emotional yet essential part of a visit to New York has to be a trip to the 9/11 Memorial. Built in the spot where the Twin Towers once stood, the twin pools are a peaceful place of rememberance, honouring those who lost their lives in the catastrophic terrorist attacks. The newly-opened memorial museum provides detailed information about the event and its aftermath, and is free to all to visit on Tuesday evenings after 5pm.
Free Walking Tours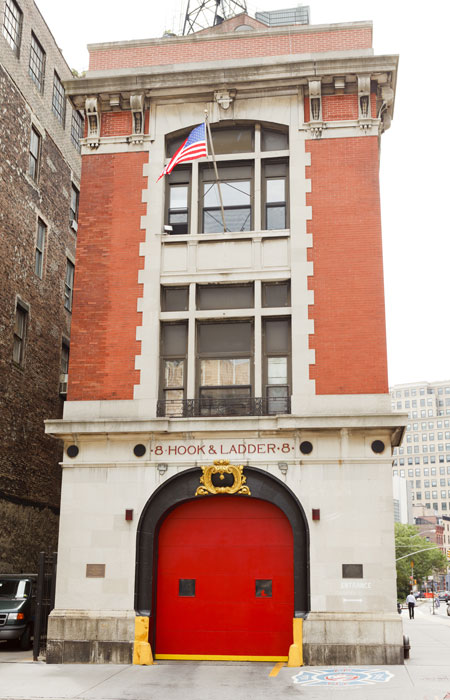 Editorial Credit: DW labs Incorporated / Shutterstock.com

The New York city streets are amongst the most famous in the world. Everywhere you turn, there is a recognisable landmark or building you have seen on TV! You don't have to spend a fortune to get some local knowledge; there are many free walking tours available in New York including Greenwich Village (the home of Carrie Bradshaw's apartment from NBC's smash hit series, Sex and the City), Soho, Central Park and even a Subway Art Tour focusing on the unnoticed street art in New York's subway stations.
Food Markets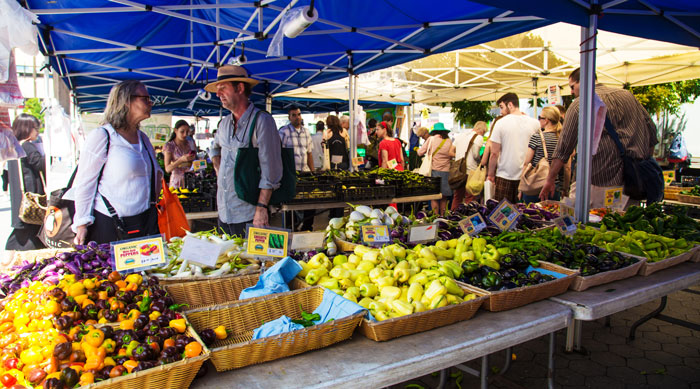 Editorial Credit: littleny / Shutterstock.com

Going to markets while on a budget is, of course, asking for trouble, but browsing costs nothing if you have self-control! Union Square hold a Farmer's Market every Monday, Wednesday, Friday and Saturday, and if you're strapped for cash you can save money on lunch by filling up on the free tasters offered by the vendors. However if you do, it might be a nice gesture to buy at least one item…
Free Comedy Shows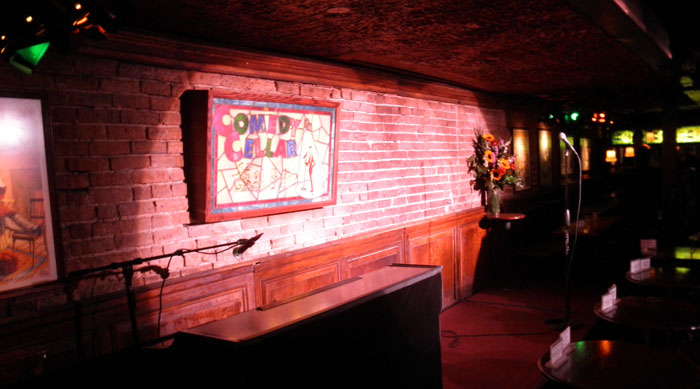 While the phrase 'New York entertainment' primarily brings to mind images of Broadway shows and high-end jazz clubs, it is possible to enjoy some entertainment without breaking the bank. Amateur comedy shows are often free, and range from stand-up to improvisation. Obviously the quality can be hit-and-miss, so consult review sites and local newspapers for advice on the best comedy clubs and current performers.
Fancy experiencing all New York has to offer? Compare deals on city breaks in New York.
By Kate Moxon - Online Marketing Assistant at icelolly.com