You should never take things too literally in life. This article, for example, isn't actually about world cruise ships with the best air conditioning, like you were all thinking. It is in fact about snazzy vessels across the globe with awesome features and facilities. That's right, read below to discover how you can have a super-cool holiday on the sea, without needing to whack out your woolly jumper.
Harmony of the Seas
What better place to start than with the big daddy itself, Harmony of the Seas. Or the big mummy, depending what your opinion on the gender of a ship should be. The largest cruiser in the world set sail for the first time in May 2016 and we've heard only the very privileged were invited on-board for its maiden voyage.
Encompassing some of the most stunning suites available on water, passengers can relax in luxury before dining at one of the ship's many restaurants which includes Izumi Sushi, Sorrento's Pizzeria and Boardwalk Dog House. Harmony also boasts the longest slide at sea, the Ultimate Abyss, as well as musical performances of Grease, various sporting activities and an amazing Bionic Bar. Yes, a Bionic Bar. Pretty cool, huh?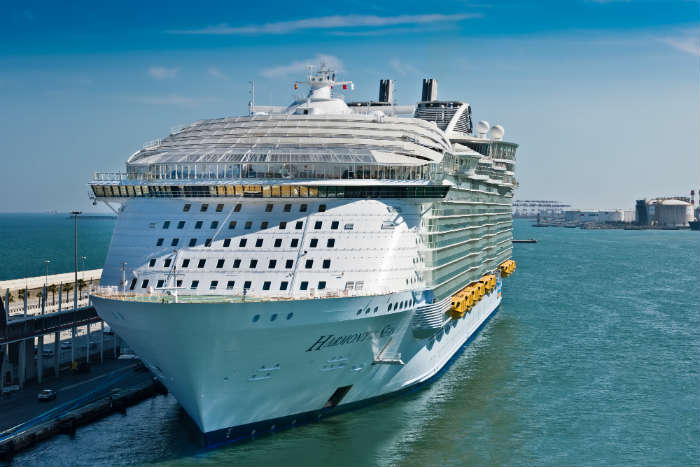 Ruth Peterkin / Shutterstock.com

Celebrity Eclipse
If a cruise with UK departures is what you're after, look no further than Celebrity Eclipse. Named "Best from the UK" at the 2015 Cruise Critic – UK Cruisers' Choice Awards, save the hassle of flying abroad before boarding and head off from a number of ports on these shores. You could call the process 'plain sailing'. Because, you know, all you do is sail.
Treat yourself to an indulgent treatment at the world-renowned Canyon Ranch SpaClub, bring out your competitive edge with games at the Lawn Club or stroll along elegant marbled walkways lined with some of the globe's finest boutiques and enjoy a trip laced with luxury on every level. End your evenings with a tipple at the Martini Bar or sit back and admire the night sky watching the waves. Don't wave back though, that would be silly. Did you not read the first line?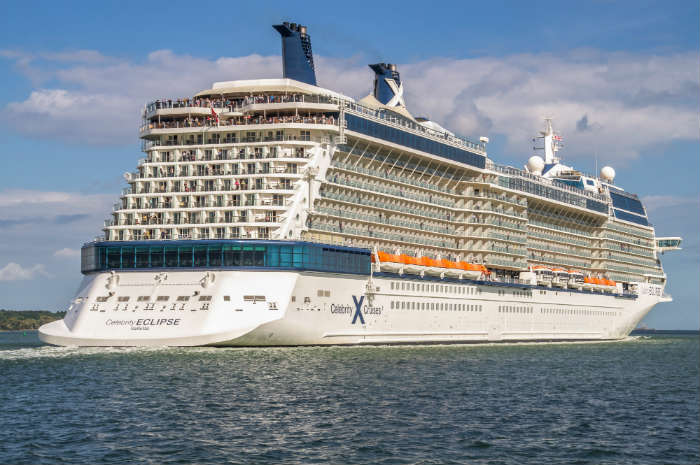 Peter Sterling / Shutterstock.com

Norwegian Epic
Epic by name, epic by nature. Norwegian's one-off megaship houses an amazing aquapark, making it a big hit for families and general thrill-seekers alike. If you did find the title of this whole piece slightly misleading and were genuinely looking for methods to keep your on-board body temperature down then, well, you're welcome.
After you've dried yourself off, partake in a game of bowling, catch one of two Broadway shows, Ballroom Blitz and Priscilla, Queen of the Desert, or Twist and Shout at The Cavern Club, a recreation of the popular Liverpool-based bar where a certain band from the 60s first made their name. The ship's delicious cuisine includes Asian, Brazilian and French-themed restaurants that will have you coming back again and again for shore. Sorry, *sure.
Britannia
Get the royal seal of approval and head for the blue stuff on a ship fit for a King. Well, Queen. Making its debut in early 2015, with HM The Queen presiding over the naming ceremony, Britannia is P&O Cruises' newest and biggest ship specifically built for the UK.
Complete with the first purpose-built single cabin balconies, butler service, dazzling West End style performances, five swimming pools, a dedicated sports arena and countless health and spa treatments, there's every reason to really push the boat out on your next cruise holiday. Whether you're after an adventure to the Caribbean or a short jaunt to Scandinavia, Britannia caters for whatever your travel-enthused mind desires. Within reason anyway. Seriously, have you not learnt a thing from our opening sentence!?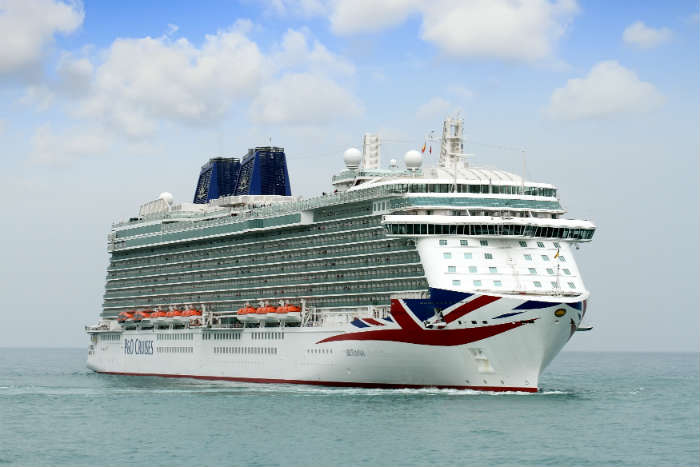 Photomarine / Shutterstock.com

---
---