The Portuguese coast is well known for its family friendly resorts and safe beaches, but with so many options available it can be hard to pick out the best sun spots! icelolly.com have rounded up the best beaches to visit for a fun-filled family day out!
Prainha Beach
One of Portugal's most-photographed beaches, Prainha's key boasting point is its spectacular scenery. Located just down the coast from Praia Da Rocha, this small beach is accessed via a staircase from the Prainha Holiday Complex or by walking along the coast from Alvor beach. The clear waters are ideal for swimming and snorkelling, with equipment available to hire nearby, but the main draw for kids are the hollowed out grottos and caves to explore. It's also equipped with toilets and is staffed by a lifeguard in summer.
Praia Da Rocha
Praia Da Rocha is one of the Algarve's most well-established and popular resorts, partly due to the fabulous beach that lines its shore. The stretch of sand is both long and broad, allowing plenty of room for all even in the busy summer season, and if you head to the west end of the beach you'll find quieter spots with small caves to be explored in the coastal cliffs. Praia Da Rocha is a great option for families with kids of various ages; the various activities on offer including surf lessons, kite surfing and beach volleyball make the beach a real crowd-pleaser for all ages.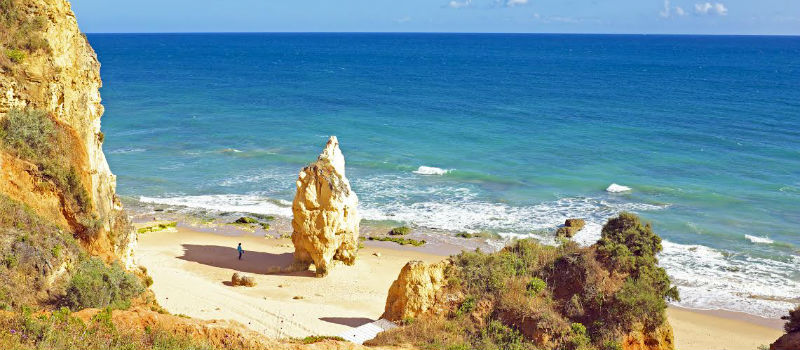 Burgau Beach
Blue Flag-awarded Burgau beach is hidden away from the main tourist buzz in a small fishing village 15 minutes away from Lagos. Sheltered on both sides by cliffs and backed by a restaurant with ocean views, the beach is well protected from wind and therefore has very calm waters. Burgau is ideal for families with younger children – as the beach is enclosed and fairly small your little ones can run around as they please without ever going out of your sight. Just be aware that the path to the beach is quite steep and cobbled, so avoid taking pushchairs!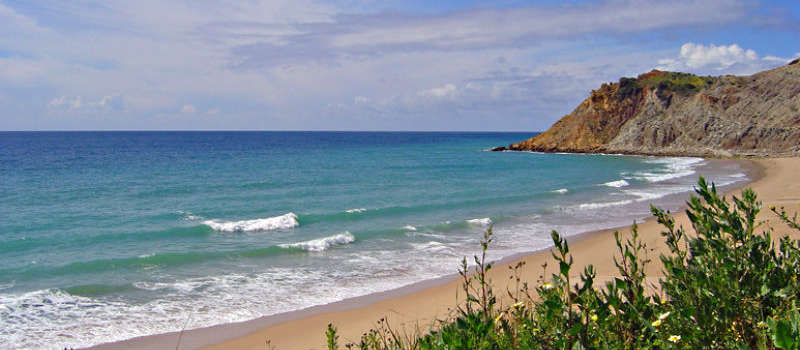 Praia Da Luz
This golden stretch of sand is perfectly located for kids who don't want to travel far for a day at the beach, situated right in the heart of the Praia Da Luz resort. For those coming from further afield there is a car park situated right on the coast, making it easily accessible even for those with pushchairs or wheelchairs in tow. One of the beaches most appealing factors is its great facilities; the resort offers plenty of restaurants and shops within short walking distance, and paddle boats can be rented on the beach for great family entertainment!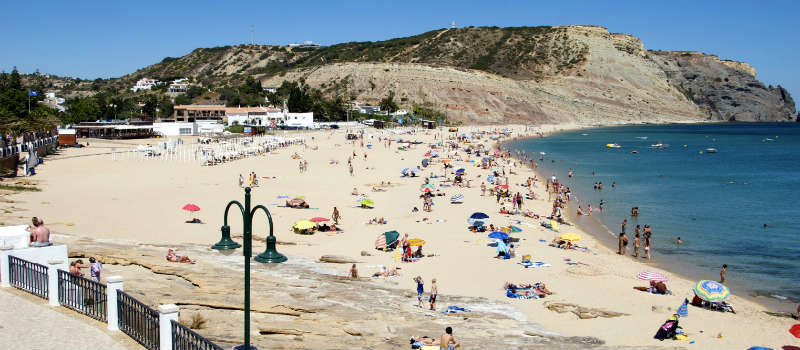 Find more about Portugal holidays here!