Just a 4-hour flight from the UK, Lanzarote is a great choice for a stress-free family holiday at any time of year. But where should you be staying? Our family resort guide will tell you all you need to know about picking the best resort for you, whether your family enjoy busy beaches, the great outdoors or action-packed adventures.
Costa Teguise
Costa Teguise ticks all the boxes for a family holiday. Built specifically as a tourist resort, the town offers shops, restaurants and bars on tap and is well positioned for day trips to Arrecife, Timanfaya National Park or even Fuerteventura.
If you want to stick close to the resort, Costa Teguise has a water park, golf course and aquarium closeby, and there's an evening market on Fridays that's perfect for souvenir shopping. Playa Las Cucharas is the biggest and most central beach, but Playa Jabillo is more sheltered with shallow water that's perfect for young children. Take a snorkel to peek at the fish that gather close to the shore.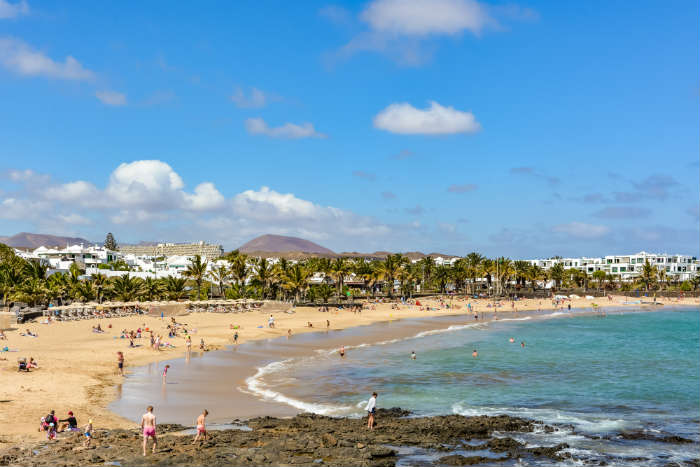 Playa Blanca
Tucked away on the south tip of the island, Playa Blanca is a retreat for families who just want to relax in peace and quiet. It's the starting point of several spectacular coastal walks and it's also convenient for taking a day trip to Fuerteventura – ferries leave several times a day for Corralejo and the journey takes as little as half an hour.
Playa Blanca is close to Papagoya Beach, considered to be one of Lanzarote's most scenic beaches. Playa Blanca has three beaches in walking distance of the town, and it's worth noting that the beaches mainly have golden sand instead of black. Playa Blanca is the main beach with blue flag status, but you can also choose from quieter Playa Flamingo and watersports hub Playa Dorada.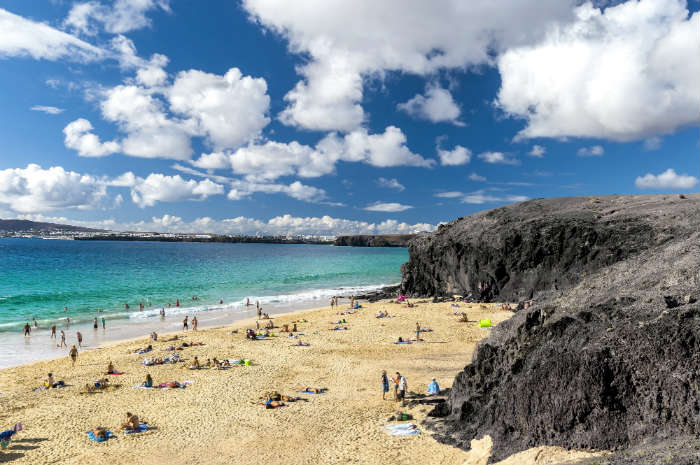 Puerto del Carmen
Puerto del Carmen will be a love-it-or-hate-it for families. On the one hand it's Lanzarote's party town, which means you'll be sharing the town with groups of clubbers. But the nightlife scene is much more low key than Tenerife's Playa de las Americas or Ibiza's San Antonio, so you'll find a diverse range of tourists aside from the 18-30 crowd.
The town has a lot of plus points that make it a tempting prospect especially for parents of young children. It's conveniently located close to the airport which guarantees a short transfer time to your hotel, and has plenty of British restaurants that will cater for even the fussiest children. Puerto del Carmen has three big beaches with great facilities, and they offer entertainment like banana boat rides and watersports.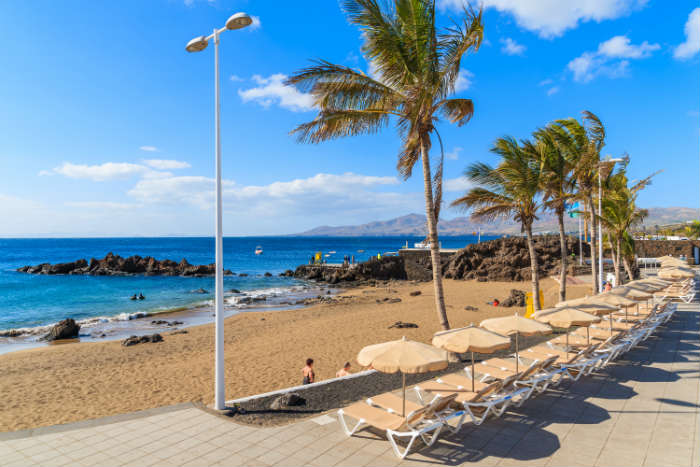 Puerto Calero
Puerto Calero sits on the outskirts of Puerto del Carmen, and is a good choice for families who want to be close to the action but not in the middle of it. It doesn't have its own beach, but it does have a spacious promenade and a marina where kids will love watching the amazing yachts. It's a 10-minute drive or bus ride to Playa del Carmen.
Puerto Calero is the starting point for some of Lanzarote's best water activities – you can book a catamaran trip or discover the world below the waves on the famous Submarine Safari, which includes onboard commentary and a shipwreck viewing.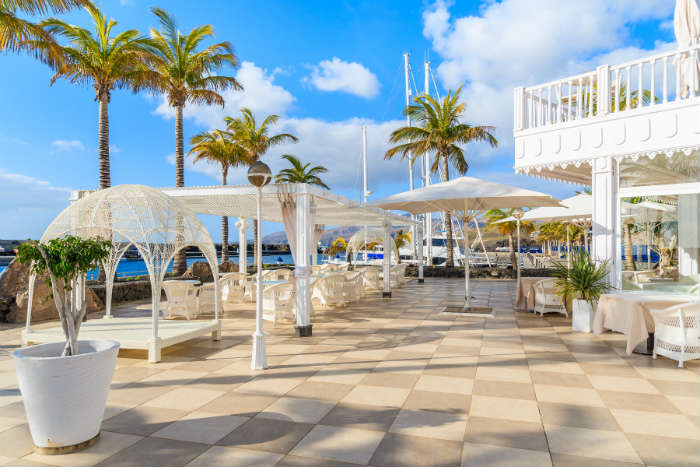 Image credit: Pawel Kazmierczak / Shutterstock.com
What's your favourite family holiday pick in Lanzarote? Comment and give us your tips!