After our recent survey revealed that 79% of couples who take 'relationship-saving holidays' return happier with each other, we wanted to hear first-hand just how holidays can impact a struggling relationship. However, our research also showed that beach and city break holidays are a no-no if you're trying to resolve a conflict.
According to dating coach Suzie Parkus of www.meetyourmatch.club, "One might think that a city break where coordination is needed will force communication to happen; it will, but more likely than not it won't be conducted like teamwork. When your relationship is in a bad spot and your emotions aren't firing up correctly, you're most likely to be more negative, irritable and sensitive meaning your communication skills won't be at their best.
"Similarly, a beach holiday is nothing more than laying in silence. You could create some chemistry and romance whilst asking the other person to rub suntan lotion onto your back, but that's about it. If the playfulness and closeness just isn't there right now, then imagining that you'll be frolicking in the sea just isn't going to happen."
So, what happened when you guys took that all-important holiday in hopes of saving what was once an amazing relationship?
Charlotte, 25 and Tom, 26

Where we went: Edinburgh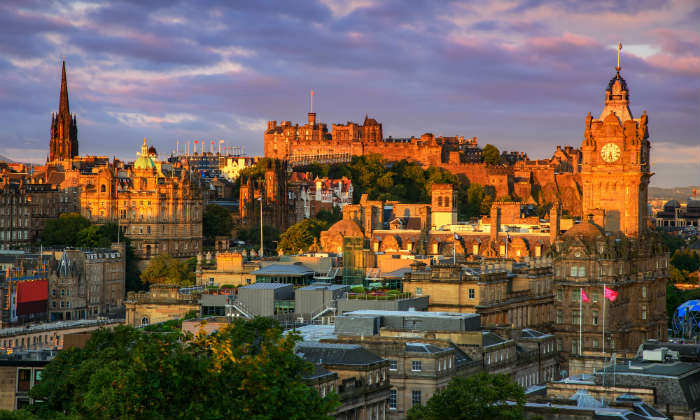 "We've been together for 8 years, and the past couple of years have brought big changes for both of us – we both got new jobs in different cities and bought our first house. Unsurprisingly, our family and friends have been pushing for us to get married for years, but with all of the recent stresses, if anything we've drifted further apart.
"I'd chatted with my friends and almost talked myself into walking away, but then he surprised me with a trip to Edinburgh for a long weekend (he never does anything like this!). So off we went, me half expecting it to end in tears. But having that time to just be us again and remember why we'd stayed together so long was exactly what we needed. We enjoyed good food, took walks in the countryside and even managed to have a laugh with each other…a rarity in recent times.
"To top it off, he popped the question as we overlooked the city at sunrise. Something I'd 'not wanted' was suddenly everything I'd been waiting for, and if it wasn't for this little trip away, it never would have happened."
Outcome: Relationship Saved!
Amy, 23 and Nick, 23

Where we went: Morocco
"I was with my boyfriend for just short of 6 years and our relationship started to go sour the summer of 2013, so I booked what I thought would be a holiday that would make us work as a team and be adventurous. We went to Morocco and he was just USELESS when it came to maps, excursion bookings, taxis, and just generally having a good time etc. and instead of saving the relationship, it was just another point against him! When we came home I just felt like it was a waste of what would have been an amazing holiday.
"When we got back I was invited to join his family holiday to Spain, happening in Spring 2014. It cost around £500 per person for a simple all-inclusive, easy kind of holiday. I ended up snapping and breaking up with him in the January, and when I asked the family for my holiday money back and to cancel my place, they proceeded to change my name on the booking to another family member's and then didn't give me any money back!
"Oh and to top all that off we were booked to go to the Isle of Man to visit my family the weekend after we broke up so I went on my own instead. #Loserville. Essentially travel was quite a large part of trying to fix our relationship but ended up being a big arguing point!!"
Outcome: Relationship Failed!
Lauren, 27 and James, 29

Where we went: Grenada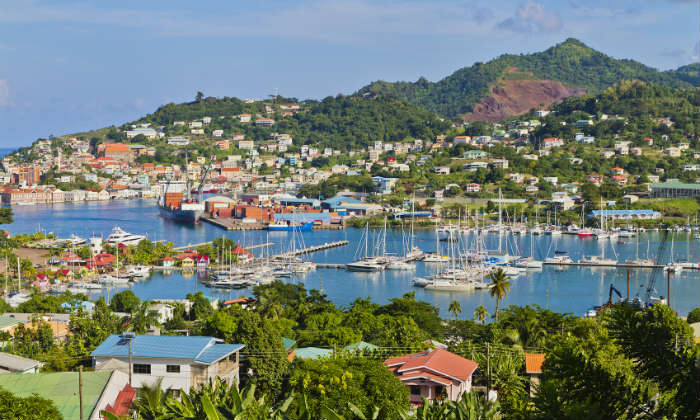 "Looking back, we should have ended our relationship 6 months before we went on our holiday to Grenada, but the idea was that it would be our first 'proper' holiday together as a couple, and having to spend 10 days completely together and without anyone else would hopefully help. Plus, I had always wanted to go to the Caribbean.
"We'd been on the rocks and I thought that if we went away to a place where it would literally just be us then we would be able to figure out our problems and fix them. I spoke to my sister and friends about it, they were all of the opinion that if it wasn't working at home then there was no point as even if we had a great time on holiday, chances are that when we returned it would fall to pieces again. Turns out they were correct!
"The destination was great, it was just a shame about the company."
Outcome: Relationship Failed!
Ryan, 26, and Paul, 34

Where we went: Las Vegas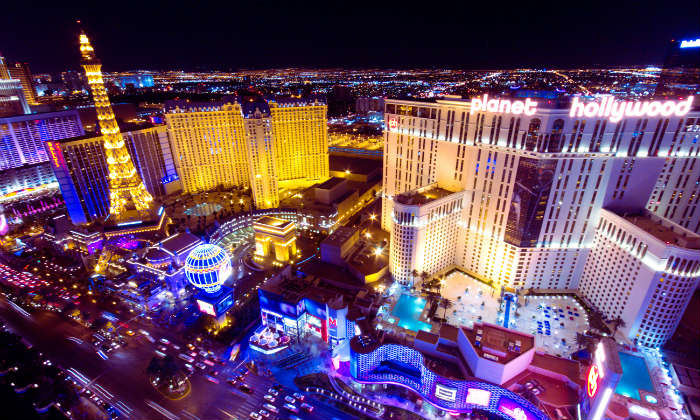 Image credit: littleny / Shutterstock.com
"Our relationship had been on the rocks for a while - new jobs and a slight age gap had begun to cause a few issues. It all came to a head one day after a missed anniversary dinner, but I couldn't stand to walk away. A change of scenery was in order - the exact shot in the arm our relationship needed. I booked a secret trip to Vegas for what would truly be the gamble of a lifetime.
"Straight away on our first day, we hit the casino. When in Vegas, after all. Raised tensions always bring out the best in both of us - away from the pressures of work and home, we could remember the sparks that brought us together in the first place.
"We reconciled our differences and remembered how much fun we can have when we take some time for ourselves. Ever since returning home, we've been closer than ever - next year we'll be heading back, but I'll have a hidden ace up my sleeve this time in the form of an engagement ring."
Outcome: Relationship Saved!
There you have it! The key focus needs to be on booking a holiday that fits both of your personalities. Don't make a wannabe explorer sit on a beach for two weeks, and don't drag a sun worshipper around the bustling sights of the city. Picking the right holiday for you as a couple can save the relationship and even make it better than it ever was!
Pseudonyms used to protect identities.