City breaks are about big sights, bright lights and cultural delights – all crammed into a few fabulous days away from home.
And whether you want the highlights tour of Amsterdam on a weekend away or have a few extra days to visit the likes of New York and Vegas, we have tons of ideas of where to make it happen.
Here's 12 brilliant cities to visit this year.
1. Amsterdam, Netherlands
Whether you're after bike rides along scenic canal paths, days spent discovering eye-catching street art or relaxing with an ice cold pint in the trendy neighbourhood of Jordaan, there's no shortage of things to see and do on a city break in Amsterdam. History buffs can visit the renowned Rijksmuseum or check out the Anne Frank House, while adventure-seekers can go chasing windmills in Amsterdam West. Visit in April to see the city's famous tulips in full bloom at the annual Tulp Festival.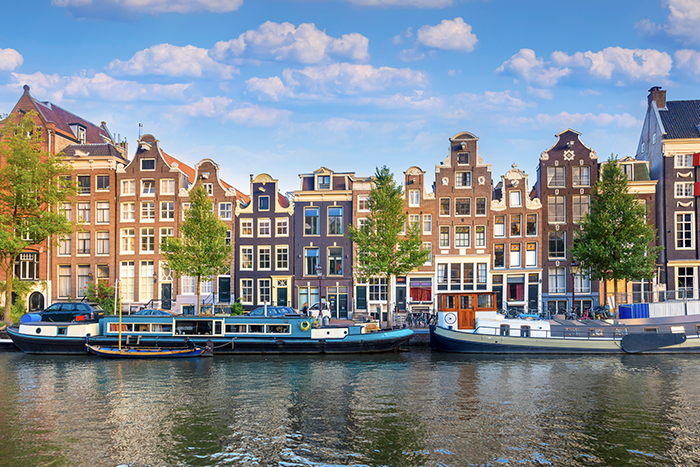 2. Rome, Italy
Italy's romantic capital has long been a firm favourite for a city break thanks to its trove of Roman architecture, charming neighbourhoods and fantastic food. A visit to the ancient Colosseum is a must, as is snapping a picture of the elegant Trevi Fountain. You'll find countless beautiful churches too, alongside world-class museums such as the Vatican Museums. When you've had your fill of sightseeing, refuel with generous helpings of pasta and pizza, followed by giant scoops of gelato.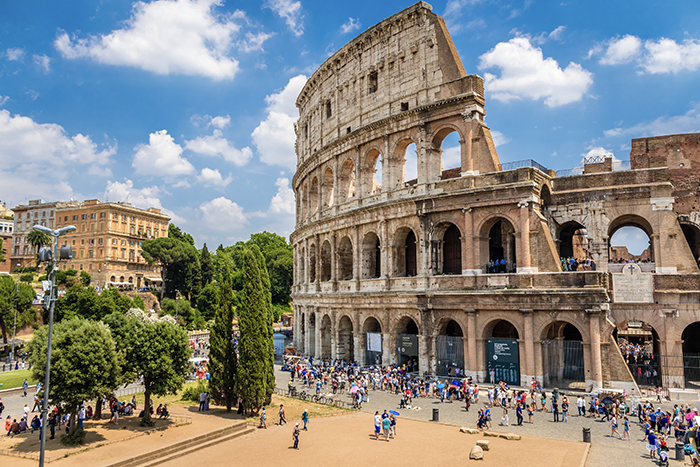 3. Krakow, Poland
Krakow's fairytale old town is enchanting. All cobbled streets and baroque buildings, its historic market square is the biggest medieval plaza in Europe, and you can easily spend an afternoon people-watching from its many cafes. But there's lots more to this Polish city than just its pretty exterior. Delve into Krakow's Jewish history in the district of Kazimierz, gaze in awe at the decorated ceiling of St Mary's Basilica, browse for souvenirs at the local markets or party the night away at any number of vodka bars or dance clubs!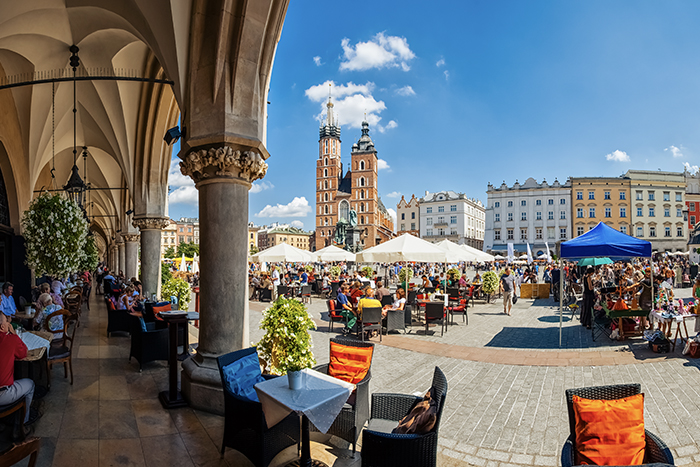 4. Barcelona, Spain
If you're after a city break filled with stunning architecture and sumptuous cuisine, plus the bonus of glorious golden beaches right on your doorstep, then Barcelona is the place for you! Top attractions include Gaudi's phenomenal Sagrada Familia and the mosaic masterpieces of Park Güell. If you're up for something a little different, why not try a paella cooking class or tour the iconic Camp Nou football stadium?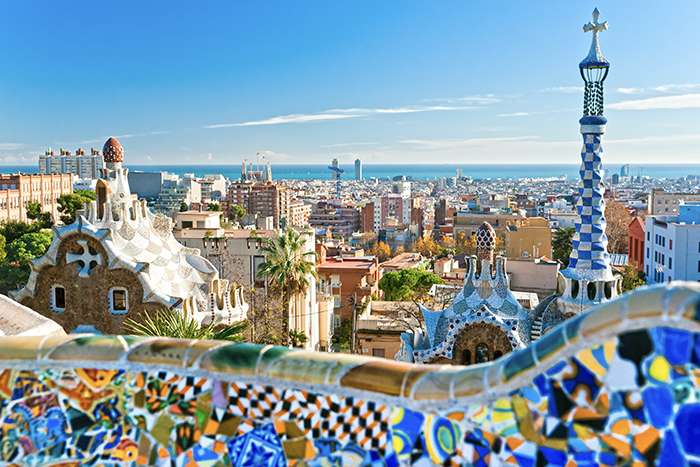 5. Paris, France
Ahh the city of love. With its iconic landmarks, gorgeous riverside scenery and top-notch food and wine scene, it's no wonder we flock back again and again for more Parisian charm. If your city breaks revolve around food, you could easily spend your days sampling pastries, sipping coffee in boulevard cafes and dining in some of France's best restaurants. But if you are up for exploring, the Louvre Museum and Notre Dame (scheduled to reopen later this year) should be top of your list.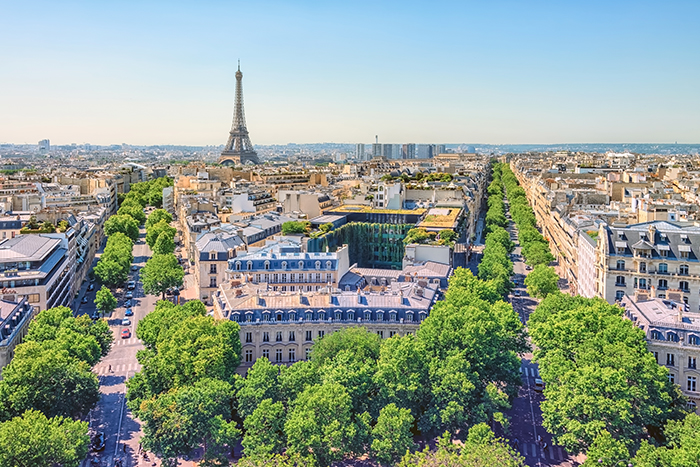 6. Prague, Czech Republic
Prague's charming streets, iconic landmarks and famously cheap beer makes it a top choice for a weekend away! Packed with shops, cafes and restaurants, the old town is where the heart of the action is. It's also the location of landmarks such as Prague's astronomical clock tower and the breathtaking Church of Our Lady before Týn. Outside of the old town, Prague Castle is worth visiting just for its panoramic views out over the city alone. If you can, time your visit to coincide with the changing of the guard.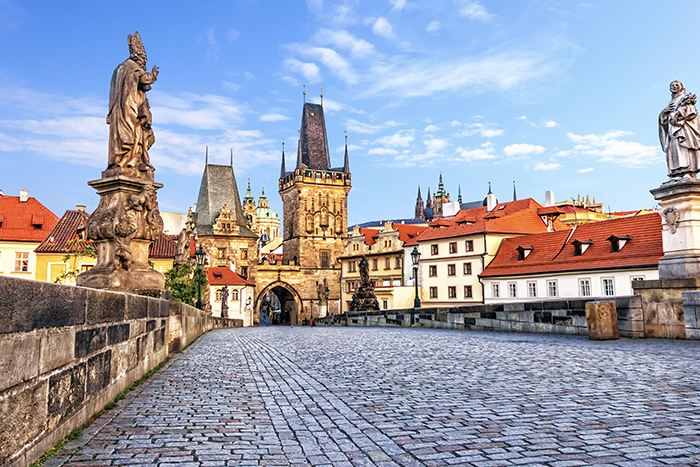 7. Marrakech, Morocco
Only a three-and-a-half-hour flight from London but a cultural world away from home, Marrakech is a fantastic option for those looking for a city break with a difference. Haggle for souvenirs and spices in the ancient Medina and soak up the city's chaos with a freshly squeezed orange juice in hand in the central Jemaa el-Fnaa square. There's a myriad of museums and mosques to discover too, or find a quiet spot in one of the terraced gardens or coffee houses tucked away within the city's intricate alleyways.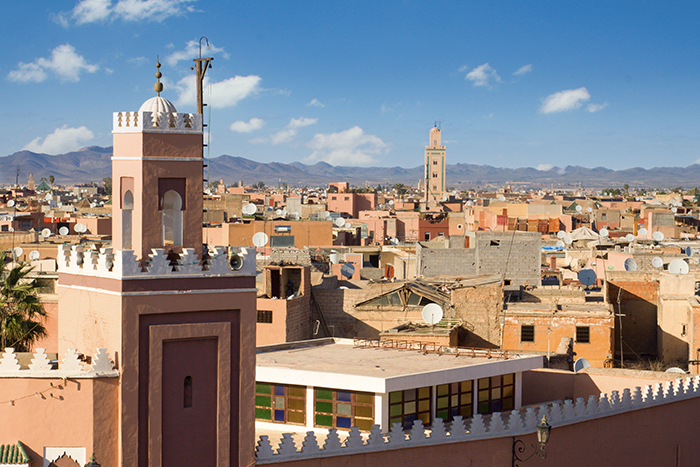 8. New York, USA
Fancy a city break a little further afield? A few days in the Big Apple is certain to leave an impression! With its sparkling skyscrapers, dazzling billboards and stylish department stores, New York's Times Square is as iconic as city centres come. Elsewhere, enjoy leisurely strolls through the gloriously green Central Park, take a trip over to the Statue of Liberty or admire the fantastic art exhibits on show in the The Metropolitan Museum of Art. If you have time to catch a show, head to Broadway for some of the biggest and best performances in theatre.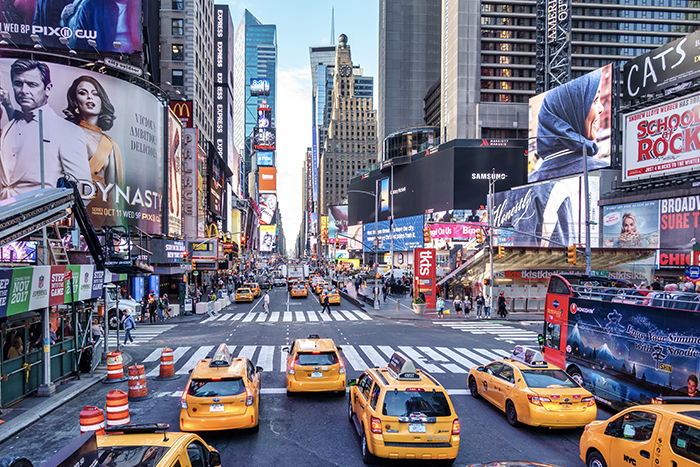 9. Dublin, Ireland
Whether you're after a culture fix in Dublin's fascinating museums or lively evenings dancing away to Irish folk music, a city break to Ireland's capital promises to be memorable. History buffs can enjoy visiting St Patrick's Cathedral while art lovers will feel right at home at the National Gallery of Ireland. Foodies can have their fill of traditional Irish fare in the city's spirited gastro-pubs and learn how to pour the perfect pint of the black stuff at the Guinness Storehouse.
10. Istanbul, Turkey
Jam-packed with ancient archaeological sites, bustling neighbourhoods and tantalising street food, there's so much to discover in this captivating Turkish city. If your city break is limited to a few days, prioritise seeing some of Istanbul's incredible architecture such as the Blue Mosque and the Hagia Sophia. Save an afternoon for browsing through the colourful labyrinth of the Grand Bazaar and treat yourself to a scrumptious snack along the way – simit (a sesame seed bagel) is a favourite.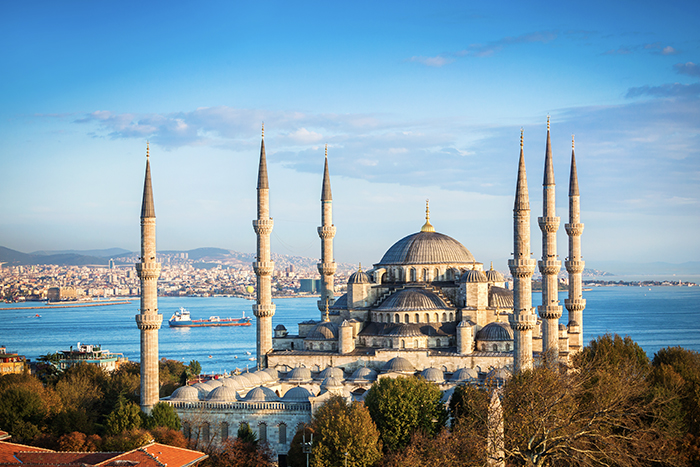 11. Budapest, Hungary
Not only does Budapest have awe-inspiring landmarks (think the towering spires of the Hungarian Parliament Building and the baroque palace walls of Buda Castle), but it's also beautifully scenic and wonderfully friendly. A lazy afternoon spent soaking in the warm waters of Széchenyi Thermal Baths is a must, as is a sightseeing cruise down the River Danube if you have the time. Come evening, hunker down for hearty dinner of goulash stew before hitting up the city's buzzing nightlife after dark.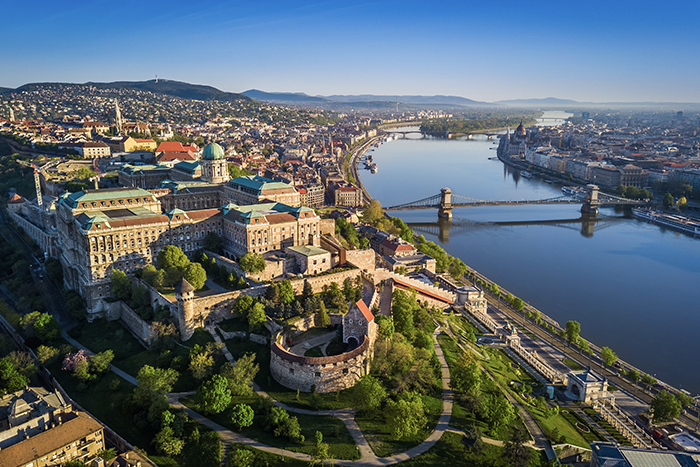 12. Las Vegas, USA
Las Vegas is one to beat when it comes to bright lights and city sights! Its world-famous neon-lit strip offers an intoxicating mix of high-end casinos, glittering entertainment venues, skyscraper hotels and restaurants and shops of every kind. Beyond Sin City's glitz and glamour, check out the thriving art galleries and local music venues in Downtown Las Vegas, or head out on an unforgettable day trip to the Grand Canyon.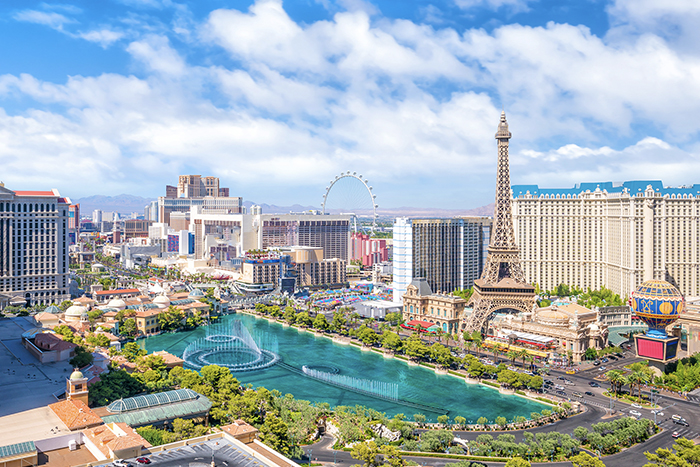 Have you got a favourite city break destination? Tweet us @icelollyholiday and let us know!