Valentine's Day has just passed and we've been inundated with your letters here at icelolly.com. Not any love-filled February 14th related mail, no. We're of course talking about the endless amount of cruise holiday questions you've been sending over.
Or your FA-Cruise as we like to call them. Well, that's what the pun-loving author of this particular blog post likes to refer to them as anyway. But that pet name just seems to sail over everybody else's head. Ahem. So read on if you're thinking of making 2017 the year you book a trip to the seas.
Are all cruise ships alike?
Absolutely not. Cruise ships come in a range of sizes and personalities. Big ship, little ship, cardboard box. Okay, so you definitely can't ride a ship made out of cardboard but don't pretend you didn't make the hand movements to the Big Fish, Little Fish song there. From large luxury vessels to smaller family orientated or explorer ships, you're bound to find the perfect one that suits you.
Okay, well how do I know which type of cruise is best for me?
It may sound obvious but looking around and cross-checking the specification of cruise ships against your requirements is the best way to ensure you get what you're looking for. There are also some really cool websites out there that'll post super useful guides on how to choose your perfect cruise or help you decide which cruise liner is best for you.
Will I get sea sick?
After seven days aboard, you may get sick of the sea but it's unlikely that you'll get sea sick. Most ships are so well stabilised that you can barely even feel them moving, particularly if you're sailing along calmer waters in the Caribbean for example. Sophisticated radars help the captain to avoid areas of bad weather and over-the-counter medication will also be available should you come down with anything.
How about claustrophobia or boredom?
Most are specifically built to comfortably accommodate thousands of people and are so big that you'll often forget you're even at sea but if claustrophobia still worries you then perhaps a cruise and stay would be most suitable. As for boredom, if you find doing loads of amazing things on one of the world's coolest cruise ships over and over again boring then yes, things might get tedious. But if not then we're sure you'll be fine.
What should I wear?
Simply put; anything you like! You are on holiday, after all. There will often be formal nights when you'll see ladies in their finest LBD and gents donning the tux for a slap-up meal but if that's not your thing, just chuck on a pair of shorts and head for the buffet. Daytime attire is very casual, but don't forget your swimwear if you fancy a dip and take some comfy shoes if you plan to do lots of exploring each time you port.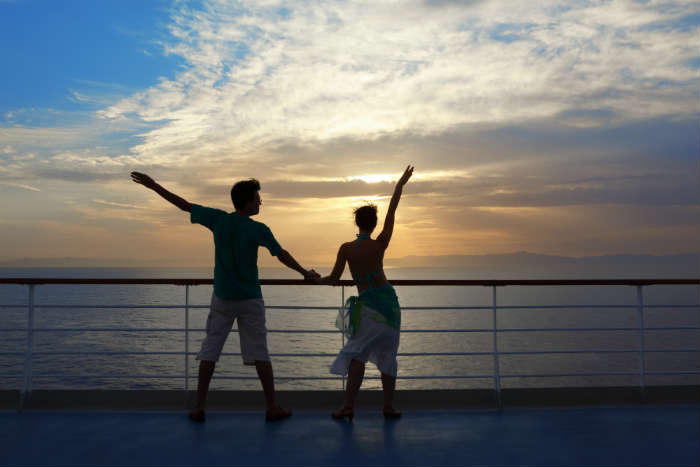 Are cruises all inclusive?
In a word, no. The cost of a cruise includes a lot, such as meals at most of the ship's restaurants and access to the majority of activities but things like alternative eating places, alcoholic drinks and shore excursions are available at an extra cost. Gratuities are also generally expected on top but there are certainly a lot of similarities between a cruise and a standard all inclusive trip, which is exactly why all inclusive fans will love a cruise holiday.
But, but what about my figure?
There's a rumour that the average person can gain up to half a stone during cruise holidays, due to the array of dining options included in the cost. But for anyone not quite ready to completely cut ties with their pre-holiday beach (well, sea) body, fear not. Almost all ships are complete with their own deluxe gym and fitness suites and a number of sporting activities including basketball, rock climbing and swimming can help you keep the pounds off. Not to mention the calories you'll doubtless burn whilst strolling around each of the destinations you dock at.
Do I have to get off everywhere we port?
Not at all. It's nice to be able to put your feet on dry land from time to time but you certainly aren't forced to. If anything, that's the point when the pool and other amenities will be at their quietest as most cruisers will likely be off exploring.
I want to check out somewhere new but I'm not sure exactly where. Do you have any recommendations?
So you've selected the type of cruise you want to go on but can't decide where to sail? Well, like with any holiday, it's vital to get the destination starboard. Sorry, *right. Luckily, we've penned this super useful guide on the world's most popular cruise routes to help you find exactly what you're after.
We're out at sea, how will I stay in touch with life as I know it!?
The majority of ships have Wi-Fi hotspots dotted around in internet café style centres or other designated areas so you can still check your emails and (almost literally) surf the web. A daily news sheet may also be delivered to your room along with your itinerary each morning and you can often make calls from the phone in your cabin.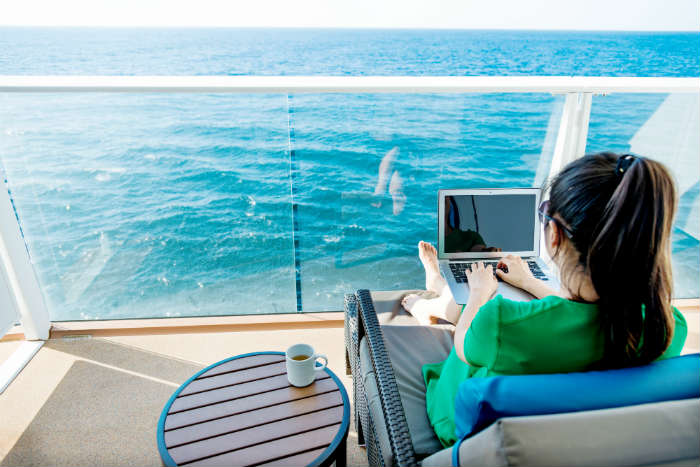 Is cruising safe?
There are a huge number of rules and regulations in place that each ship must follow in order to protect the safety of passengers and crew members. These cover everything from fire safety to maritime security whilst everyone on board must participate in a drill prior to departure that includes instructions on locating and correct use of life jackets and finding your assigned lifeboat. All ships also operate under SOLAS, which are international rules regarding Safety of Life at Sea.
What if I'm still unsure about going on a cruise holiday?
We'd recommend sampling one of these top mini cruises to try out cruising so you can get a taste of exactly what to expect if you're considering a longer trip. This essential guide to your first cruise holiday also provides lots of useful pointers if you still have any lingering FA-Cruise.
Have we missed anything off this post? Let us know in the comments below and we'll be happy to answer further questions!

---
---