As we set sail into Cruise Week here at icelolly.com, we're all aboard to bring you the best deals and advice on how to make the most of a cruise holiday. With several factors to consider including destination, ship style and length of trip, booking a cruise holiday can sometimes leave you feeling a little out of your depth.
So, to help you find your sea legs, we've pulled together some of your frequently asked questions about cruise travel to help answer any queries. Whether you've already booked a cruise holiday and need some extra info for your trip or you're a newcomer to the ship scene, we've got you covered.
Are all cruise ships alike?
Absolutely not. Cruise ships come in a range of sizes and personalities. From large luxury vessels to smaller family orientated or explorer ships, it's worth taking the time to research which liner is the perfect match for you and your holiday style. Royal Caribbean is well known for their luxury liners, great for families and couples wanting a tropical getaway. Oceania Cruises is equally as elegant for a luxurious couples escape while Norwegian liners are known to suit everyone from lively families to solo adventurers. Did we mention Disney has cruise ships too?
Okay, well how do I know which type of cruise is best for me?
It may sound obvious but looking around and cross-checking cruise ship reviews against your requirements is the best way to ensure you get what you're looking for. There are also some really cool websites out there that'll post super useful guides on how to choose your perfect cruise or help you decide which cruise liner is best for you.
Will I get sea sick?
After seven days aboard, you may get sick of the sea but it's unlikely that you'll get sea sick. Most ships are so well stabilised that you can barely even feel them moving, particularly if you're sailing along calmer waters (the Caribbean Sea is a good start for first timers). Sophisticated radars help the captain to avoid areas of bad weather and over-the-counter medication is available if you need it.
How about claustrophobia or boredom?
Many ships are specifically built to comfortably accommodate thousands of people and are so big that you'll often forget you're even at sea. If claustrophobia still worries you, perhaps a cruise-and-stay holiday would be most suitable. As for boredom, you'll find so many amazing things to do on board that we don't think you'll have a problem. Many ships offer a fantastic range of activities to suit all ages, from wine tasting sessions and spa pampering packages to themed dinner events and live entertainment. Plus, with a range of shore excursions on offer, you can switch things up by exploring new sites and trying new activities.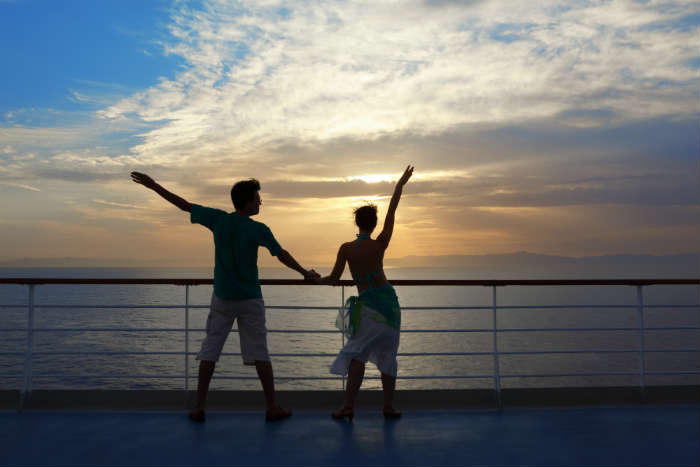 What should I wear?
Simply put; anything you like! You are on holiday, after all. Daytime attire tends to be casual; don't forget your swimwear if you fancy a dip and we recommend taking some comfy shoes if you plan to do lots of exploring each time you dock. There will often be formal nights where black-tie style attire is expected, giving the opportunity for evening gowns and dinner jackets to make an appearance. If that's not your thing, you can always just chuck on your favourite shorts and head for the buffet. Depending on the climate of your destination, you may want jumpers or light coats for cooler evenings on deck and don't forget some sportswear if you're planning to hit up the gym or participate in sports activities while on board.
Are cruises all-inclusive?
Not always, but there are certainly a lot of similarities between a cruise and a standard all-inclusive trip - think meals at most of the ship's restaurants, snacks and drinks throughout the day and access to the majority of activities. You may have to fork out to dine at the fancier restaurants, and for alcoholic drinks and shore excursions. Gratuities are also generally expected on top.
Will there be fitness facilities on board?
Almost all ships are complete with their own deluxe gym and fitness suites so if you're the kind of holidaymaker that likes to keep active, you'll have plenty of fitness options. You'll also often find an impressive number of sporting activities that can be enjoyed on ship including basketball, rock climbing and swimming. For those after more, you can always participate in activities such as biking, kayaking and hiking when at a port.
Do I have to get off everywhere we dock?
Not at all. It's nice to be able to put your feet on dry land from time to time but you certainly aren't forced to. If anything, that's when the pool and other amenities will be at their quietest, as most cruisers will likely be off exploring.
I want to check out somewhere new but I'm not sure exactly where. Do you have any recommendations?
So you've selected the type of cruise you want to go on but can't decide where to sail? Well, like with any holiday, it's vital to get the destination starboard. Sorry, *right. Luckily, we've penned this super useful guide on the world's most popular cruise routes to help you find exactly what you're after.
We're out at sea, can I stay online?
The majority of ships have wi-fi hotspots dotted around in internet café style centres or other designated areas so you can still check your emails and (almost literally) surf the web. Larger cruise liners can offer 24-hour wi-fi access in various public areas however, it is worth bearing in mind that this comes at a cost - internet packages can be purchased before or during your cruise. A daily news sheet may also be delivered to your room along with your itinerary each morning and you can often make calls from the phone in your cabin.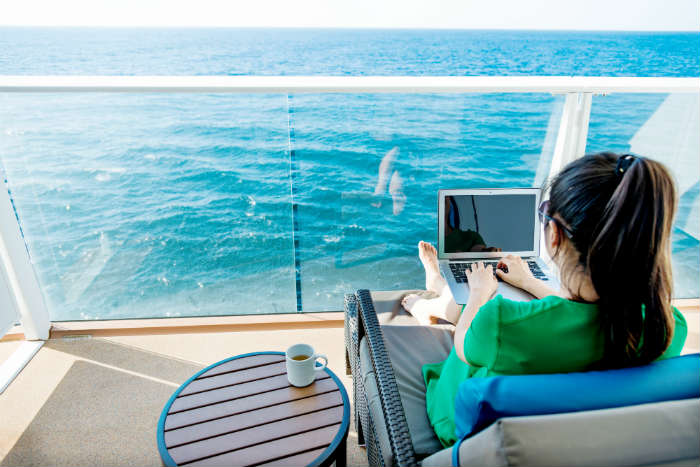 Is cruising safe?
From fire safety briefings to maritime security, there are a huge number of rules and regulations in place that each ship must follow in order to protect the safety of passengers and crew members. And, prior to departure, everyone on board will be briefed on locating and using life jackets and finding your assigned lifeboat. All ships also operate under SOLAS, which are international rules regarding Safety of Life at Sea.
What if I'm still unsure about going on a cruise holiday?
We'd recommend sampling a two to four-day mini cruise so you can get a taste of exactly what to expect if you're considering a longer trip. This essential guide to your first cruise holiday also provides lots of useful pointers if you still have any lingering FA-Cruise.
Got more questions we can help with? Drop us a tweet @icelollyholiday with any unanswered cruise queries.
---
---