With Bonfire Night fast approaching, people across the UK will soon be lighting the sky with sparklers and feasting on toffee apples. But fireworks displays are a competitive business, and plenty of places around the globe know how to put on a cracking show. Warning: you'll want front-row seats at these seven spectacular shows.
1. Macy's Fourth of July Fireworks, New York
If you're looking for the biggest and best fireworks display, the Big Apple is the place to be. The annual Macy's Fourth of July fireworks display has dazzled for decades. This year, jaws dropped as over 48,000 shells were launched from five barges on the East River. The Empire State Building stole the show with an impressive firework and light display, tinting the sky red, white and blue. Grab yourself a prime waterfront viewing spot in 2023. You won't be disappointed.
2. Celebration of Light Festival, Vancouver
Every summer, Canada shows off its colourful side with its signature Celebration of Light Festival. Head to the popular Kitsilano Beach, English Bay or scenic Vanier Park for the best views. One of the largest and longest-running competitions in the world, the Canadians know a thing or two about fireworks. Live music and a wide variety of street food accompany the fireworks, so there really is something for everyone. Bring your picnic blanket, sit back and enjoy what Vancouver has to offer.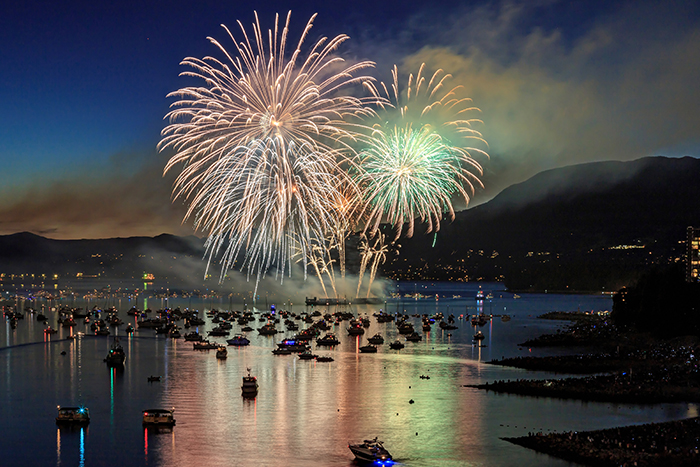 3. New Year's Eve, Sydney
Australia has long been heralded as home to some of the most impressive fireworks on the planet. Around one million spectators gather at Sydney Harbour on New Year's Eve, and an estimated one billion watch the display worldwide. The show, which takes 15 months of planning and involves the work of more than 300 volunteers, adorns the Sydney skyline in spectacular fashion.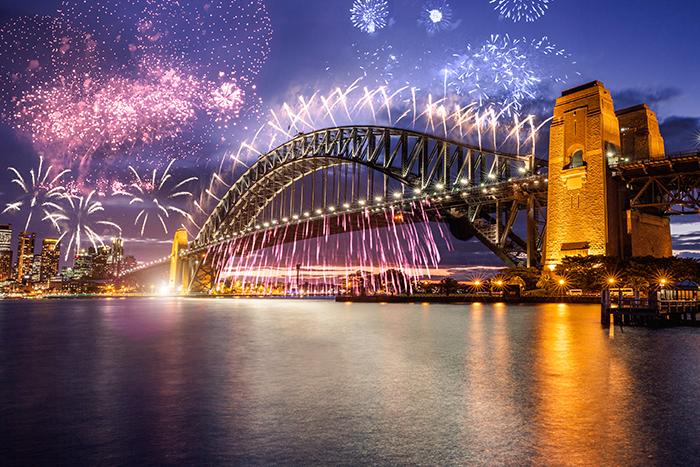 4. Malta International Fireworks Festival, Valletta
Fireworks are integral to Maltese culture. Many towns and villages hold firework displays as part of their traditional celebrations of patron saints. One thing is for sure; this tiny island packs a punch. There are at least 30 firework factories producing cutting edge displays between June and September. Every April, the Malta International Fireworks Festival is held at Valletta's Grand Harbour. The stunning backdrop, creative compositions and live music work together to create a truly unforgettable event.
5. Lake Biwa Great Fireworks Festival, Japan
A nation renowned for its bright lights and colourful cityscapes, Japan's firework scene is something special. Visit Biwako, 30 minutes outside Kyoto, and feast your eyes on one of Japan's most popular displays. Marvel at the intense festival as 10,000 fireworks cast their reflection on Japan's biggest lake. Firework displays in Japan are often competitive, involving world-famous pyrotechnicians battling it out to create the biggest, brightest and most extraordinary spectacles.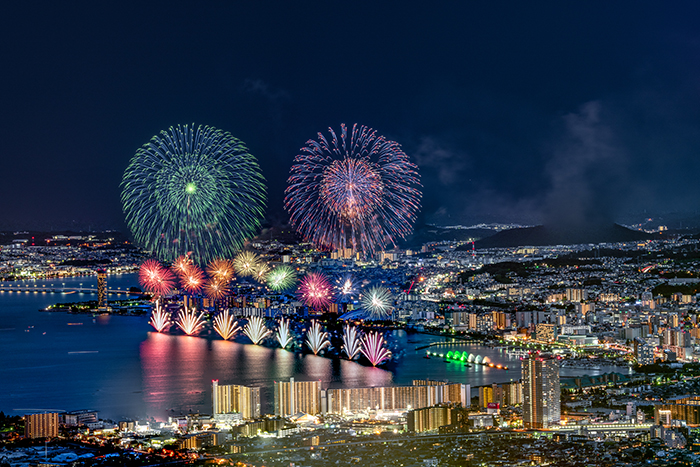 6. Cannes Firework Festival, Cannes
Bringing all the style and sparkle that graces the red carpet each year at Cannes Film Festival, this yearly display showers the skies every summer with a showcase of some of the most glamorous fireworks and pyrotechnics to be seen. With the crown of being the most prestigious fireworks competition across the world, over 200,000 visitors flock to see participants compete over six nights. Set off from barges in Cannes Bay, the French Riviera has never looked so spectacular.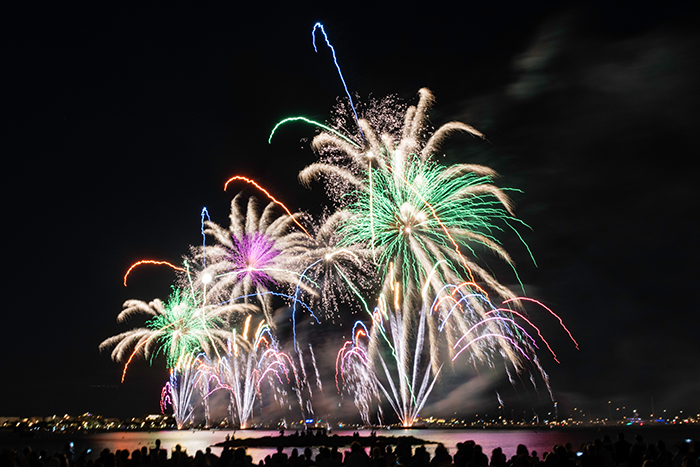 7. New Year's Eve, Dubai
Dubai's New Year's Eve fireworks certainly know how to bring the new year in with a bang! So momentous is the celebration, the city earnt the Guiness World Record for the world's biggest fireworks display with its combination of explosions, LED lights and laser beams. If the phenomenon of 500,000 fireworks wasn't enough of a sensation, the fireworks are set off from the Burj Khalifa - the world's tallest building - meaning this awe-inspiring show can be seen across Dubai.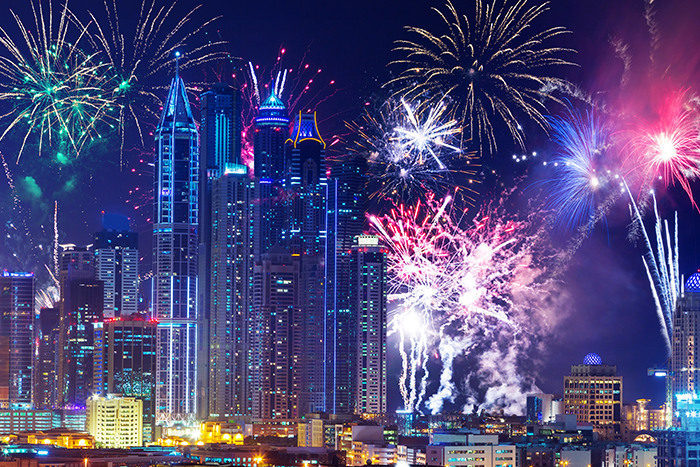 Where is your favourite place to watch fireworks? Tweet @icelollyholiday and let us know!